From www.imore.com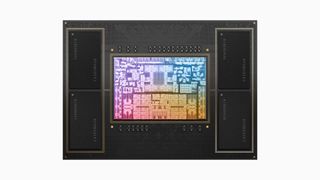 (Image credit: Apple)
Apple is expected to announce the iPhone 15 Pro with a new A17 chip next month, and updated Macs powered by new M3 silicon are likely to arrive before the end of the year. But perhaps unsurprisingly, Apple is already hard at work on what comes next — and those chips appear to have leaked ahead of time.
What might be more interesting is just how far ahead Apple appears to be planning things. According to new research, it seems that the company is already working on the next few years of updates going all the way to the M5 Ultra and A19.
Just as interesting is where these chips leaked from. If the research is correct, Apple's own servers have tipped us off as to what the company is working on.
Cheaper by the dozen
Recent tweets appeared to show server responses that highlight which chips are in development inside Apple, but a forum post adds much-needed context — apparently because it was the poster who originally spotted what's going on.
According to MacRumors forum-goer LeoI07, the list of chips comes from a complicated process that essentially queries Apple's servers to see which chips they consider to be legitimate. It's a complicated process and the forum post goes into great detail as to how things went down. We'd suggest reading it for the full context because it's very dry. But it's also key to how these chips were discovered.
The short version? Apple has a server that can be sent a query that will return a specific response if a chip ID is real. If it is, we know that Apple is working on it.
"I had the idea to run an experiment where I would make a TSS request for an ApImg4Ticket corresponding to every possible ApChipID," the poster explains. "I wrote a script that would make one request for each ApChipID with no letter digits, with the ApBoardID set to 0x1. If the TSS didn't return a status of 94, which it normally would if given an invalid ApChipID, it would output the ApChipID and the current time to a text file. Basically, it's brute forcing ApChipIDs to find out which ones the TSS does not consider invalid."
Again, a full explanation of what all of those terms mean is available in the forum post.
The result? As many as 12 different and unreleased chip IDs were confirmed as legitimate including various M3 variants, M4 models, and M5 Pro, M5 Max, and M5 Pro chips. Notably, the M4 and M5 base models aren't listed, but the A17, A18, and A19 iPhone chips are.
There are also some outliers that could be very interesting indeed. "0x6033 and 0x6034 are outliers," the explanation continues. "Based on the ApChipID increasing by one when going from M-series Max to M-series Ultra, 0x6033 would be the rumored M-series Extreme, made up of four M-series Max chiplets (in this case, an M3 Extreme based on the M3 Max), and 0x6034 could be something with even more chiplets." Can we expect a future M3 Extreme to debut in the best Macs of future generations?
[ For more curated Apple news, check out the main news page here]
The post 12 future iPhone and Mac chips might have been leaked by Apple's own servers first appeared on www.imore.com