From bgr.com
Updated Sep 13th, 2023 2:27PM EDT
iOS 17 was previewed during the WWDC 2023 keynote early in June. While Apple had already announced that at least five features wouldn't be available with the official release of this operating system update, now that iOS 17 is about to become available on September 18, more functions have been delayed to a later date.
Features Apple had already announced that would delay
NameDrop from iPhone to Apple Watch: NameDrop is a new feature that lets you easily share your contact information from one iPhone to another by approaching them. While this function will indeed be available with the release of iOS 17, Apple says that nearing an iPhone to Apple Watch to perform the same action will be possible later this year with Apple Watch Series 6 and later, Apple Watch SE (1st and 2nd generation), and Apple Watch Ultra. Most likely, it will require watchOS 10.1.
AirDrop via Cellular connection: Did you ever start sending tons of photos at once via AirDrop to a friend, but one of you had to leave? With a future version of iOS 17, you'll be able to keep sending this data securely and with full quality over the internet if you leave the AirDrop range. It will require that both people are signed in to iCloud.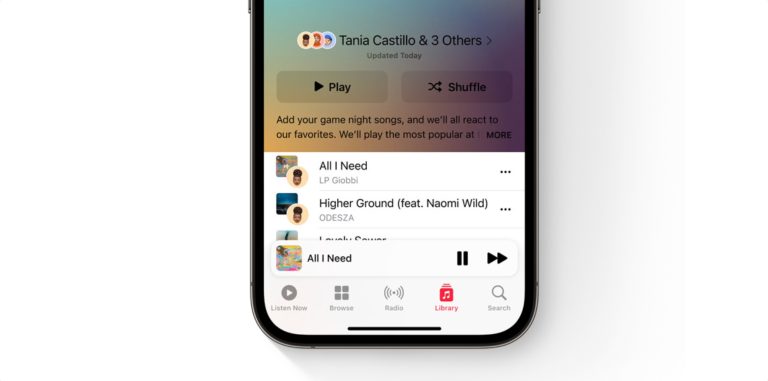 Apple Music Collaborative Playlist: Apple Music won't have many iOS 17 new features, but one of them is already being delayed. Later this year, you'll be able to invite friends to collaborate on playlists. They will be able to add, reorder, and remove songs. In addition, you'll be able to react to the song choices in Now Playing.
AirPlay in your hotel room: AirPlay will be available later this year in supporting hotel rooms. Apple is working closely with hotels so people can scan the QR code on their room TVs to securely share videos, photos, and music from their iPhones to the TV.
Journal app: Last but not least, BGR already mentioned that the Journal app will be delayed. Apple says this app lets you "capture your thoughts on life's big events or everyday activities. Add details to any entry with photos, music, audio recordings, and more. Mark important moments and revisit them later to find new insights or set new goals."
More iOS 17 features that will delay
According to MacRumors, Apple is delaying some other iOS 17 features that were expected to be released with the official version of this system in September. Here they are:
Catch-up arrow in the Messages app so you can easily go to the last message you saw;
The ability to react to a message with any sticker through the Tapback menu;
Sync additional settings with Messages in iCloud: Text Message Forwarding, Send & Receive accounts, and SMS filters across devices;
Play and pause podcasts or Apple News+ audio stories in the Apple News widget;
Favorite Songs playlist in Music app;
Intelligent form detection and enhanced AutoFill for PDFs (one of the most important features for iPadOS 17);
Audio Focus feature for Apple Fitness+ so you can prioritize the volume of the music or the trainers' voice;
Apple ID proximity sign-in with an existing signed-in and trusted iPhone or iPad.
All these features will most likely land with iOS 17.1 and iPadOS 17.1. While many people are eager to try the Journal app, they can prepare for it by logging their mood throughout the day on the Health app.
[ For more curated tech news, check out the main news page here]
The post 13 iOS 17 features that Apple is delaying for iPhone and iPad first appeared on bgr.com