From www.macrumors.com
Apple is working on a new version of the 4K Apple TV, and rumors suggest that it could launch as soon as 2024, two years after the launch of the current model. This guide includes details on everything that we expect to see in the 2024 ‌Apple TV‌ 4K.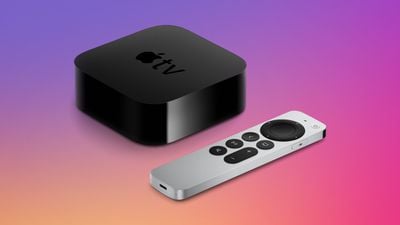 Design
Apple has not notably changed the design of the ‌Apple TV‌ in several years, and that's not going to change in 2024. We are not expecting any updates to the form factor, and it will continue to use the same slimmed-down black plastic body from the current ‌Apple TV‌ model.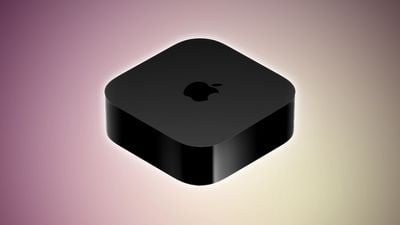 A New Chip
The current ‌Apple TV‌ 4K has the same A15 Bionic chip that was in the iPhone 13 lineup, and we're expecting a new A-series chip for the 2024 ‌Apple TV‌. Apple doesn't design chips exclusively for the ‌Apple TV‌, so it's likely that the next-generation model will use the same A16 chip from the iPhone 14 Pro models and the iPhone 15 models.
There is also the possibility that the ‌Apple TV‌ 4K will have the A17 Pro chip used in the iPhone 15 Pro models, as that would give the ‌Apple TV‌ the capability to play console-quality games, a rumor from years back. The A17 Pro is Apple's first 3-nanometer chip, and it includes a 6-core GPU that's able to support hardware-accelerated ray tracing for the first time, enabling games with more realistic graphics. Several console games like Resident Evil 4 and Death Stranding will be coming to the ‌iPhone 15 Pro‌ thanks to the A17 Pro chip.
At the same time, it is worth noting that the A17 Pro chip may ultimately be too expensive for Apple to include in an ‌Apple TV‌, especially as there are rumors that Apple is aiming for a lower price point.
Wi-Fi 6E or Wi-Fi 7
It could make sense for Apple to bring new, more modern Wi-Fi protocols to the next-generation ‌Apple TV‌, but we haven't heard rumors about this. The current ‌iPhone 15 Pro‌ models support Wi-Fi 6E and rumors suggest Apple will adopt Wi-Fi 7 for the iPhone as soon as next year.
Current ‌Apple TV‌ 4K models support Wi-Fi 6, but upping that with at least Wi-Fi 6E would allow the ‌Apple TV‌ to take advantage of the faster 6GHz band for improved streaming and content download speeds.
Other Connectivity
Apple offers both a Wi-Fi only ‌Apple TV‌ 4K and a Wi-Fi + Ethernet model, and that could continue with the next-generation model. We could also see the next ‌Apple TV‌ adopt Bluetooth 5.3.
The ‌Apple TV‌ is expected to continue to offer Thread integration and support for Matter when used as a home hub for smart home products.
Pricing
Apple analyst Ming-Chi Kuo said last year that he expects the next ‌Apple TV‌ to be more affordable, and that a price under $100 would be the "sweet spot." Pricing on the current ‌Apple TV‌ 4K starts at $129 for 64GB storage and Wi-Fi only connectivity, so it is not hard to imagine that Apple could introduce a new model at a lower price point or, alternatively, keep the current model as a lower-cost option alongside a new model with updated capabilities.
Launch Date
Apple is said to be planning to release the next ‌Apple TV‌ in the first half of 2024, which would perhaps see it debut at a spring event somewhere around March or April. In the past, Apple has introduced ‌Apple TV‌ 4K models in September 2017, May 2021, and November 2022.
Future Apple TV Innovations
Apple is rumored to be working on some sort of product that would combine the ‌Apple TV‌ functionality, a smart speaker, and a FaceTime camera in one device, but it's been over a year since we last heard about it.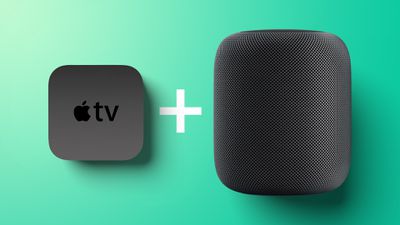 There are also rumors of an Apple smart home display that would serve as a central hub for controlling smart home products, and there is a possibility that it could have ‌Apple TV‌ functionality. This product could launch as soon as 2024, but it is distinct from the next-generation ‌Apple TV‌ 4K that is also in development.
Guide Feedback
Have questions about the next ‌Apple TV‌ 4K or want to offer feedback on this guide? Send us an email here.
Related Articles
[ For more curated Apple news, check out the main news page here]
The post 2024 Apple TV: All the Rumors So Far first appeared on www.macrumors.com