From www.pocket-lint.com
Apple's best MacBooks just got even better.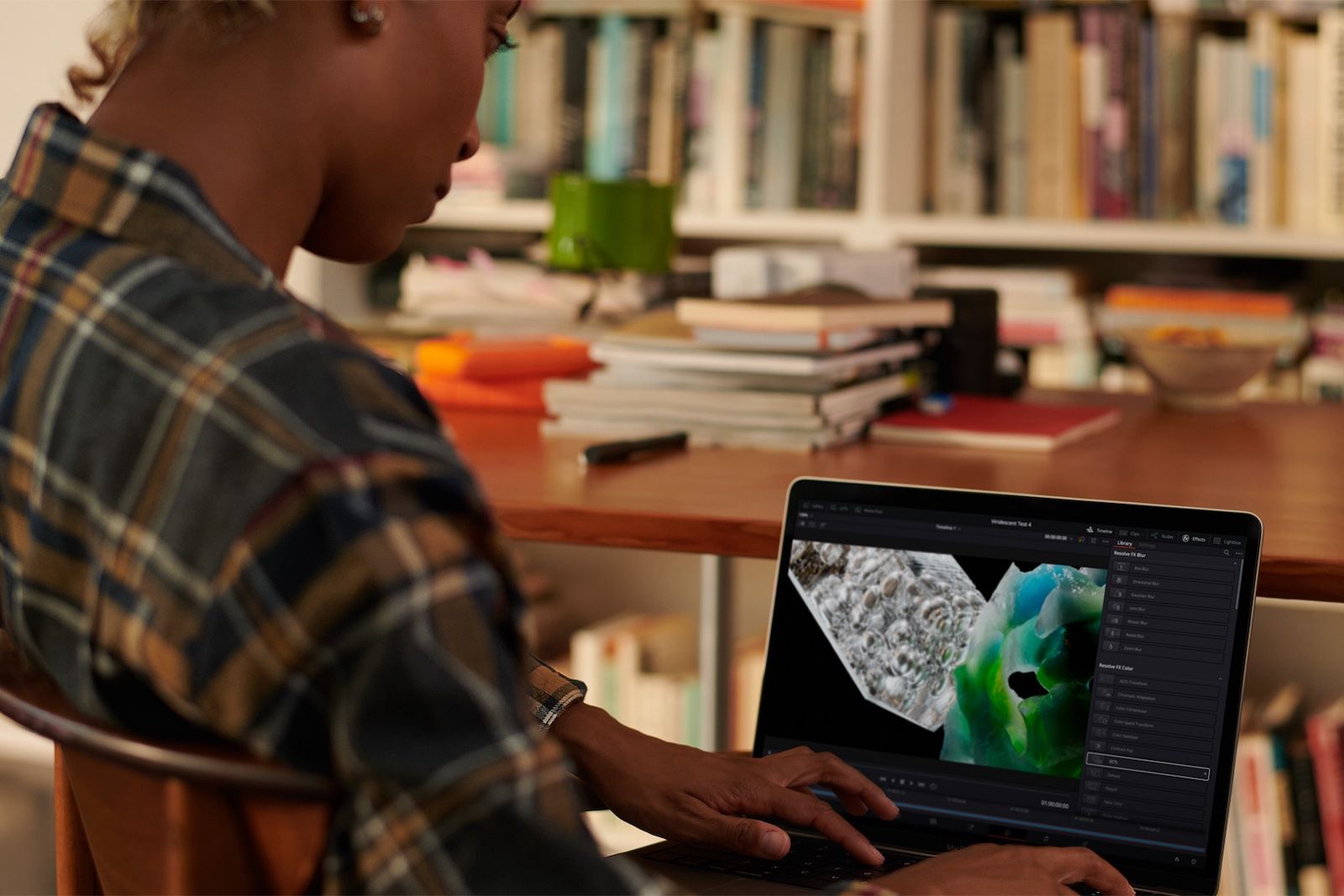 Apple
Apple has updated its popular 14 and 16-inch MacBook Pros to add support for speedy new M2 Pro and M2 Max chips for the first time.
The updated machines, which now support up to 92GB of RAM for those who need more memory than most of us would know what to do with, are all available for pre-order starting today. But don't expect your new MacBook Pro to arrive just yet – Apple says that deliveries will begin starting Tuesday, 24 January.
Perhaps predictably, Apple says that its new MacBook Pros are power and battery life champs with up to 22 hours of use on a single charge. In terms of performance, Apple says that the M2 Pro is capable of rendering titles and animations in Motion up to 80 per cent faster than an Intel MacBook Pro, something that is already impressive. But Apple says it's also good for a 20 per cent increase over the previous generation model.
Those opting for an M2 Max MacBook Pro will benefit from even more performance, with Apple saying that effects rendering in Cinema 4D is up to 6x faster than an older Intel machine. Those coming from an M1 Max MacBook Pro can still expect up to 30 per cent improvements, too.
These new machines are also the first to feature Wi-Fi 6E connectivity for advanced networking, while improved HDMI support means that 8K displays up to 60Hz and 4K displays up to 240Hz are good to go. Other ports include three Thunderbolt 4 ports for high-speed connection to accessories, an SDXC card slot for data transfer, and MagSafe 3 for charging. However, those hoping for a new design will need to wait for another refresh – these new notebooks look just the same as the old ones for better or worse.
If all of that sounds good, it should. Apple says that the 14-inch MacBook Pro with M2 Pro chip starts at $1,999 / £2,149 while the 16-inch version starts from $2,499 / $2,699.
Alongside the new MacBook Pros – Apple also has a new M2 and M2 Pro-powered Mac mini, too.
The post Apple announces M2 Pro and M2 Max 14 and 16-inch MacBook Pros first appeared on www.pocket-lint.com
In many places around the world, horse races are an attraction that a lot of people love to watch. With the fast-paced action and thrill that each game provides, it is no longer surprising to know that millions of fans have grown fond of it.
Cybersecurity threats have become vast and more sophisticated. The rate of malware attacks and malicious activity counts within seconds despite the size or sector the organization belongs to — no one is safe enough to expect that foe actors will bypass vital company resources.