From www.imore.com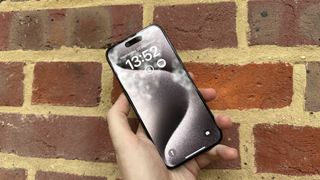 (Image credit: Gerald Lynch / Future / Apple)
Apple debuted the iPhone 15 and iPhone 15 Pro series recently, and while it comes with a ton of notable changes, the Pro models seem to have an overheating issue. A lot of reports have surfaced since launch, showing the iPhone 15 Pro models overheating. There have been speculations about the possible reasons behind these issues, and we now have an official answer.
According to Apple, its new best iPhone's heating issues are apparently because of a software bug in iOS 17. A statement issued to Forbes by Apple pointed to a software issue and promised a fix in a future software update.
Background activity, unoptimized app, and an iOS 17 bug take the blame
The statement noted that the overheating is tied to the extra work being done to set up the iPhone.
Apple said, "We have identified a few conditions which can cause iPhone to run warmer than expected. The device may feel warmer during the first few days after setting up or restoring the device because of increased background activity."
It's nothing new for a new iPhone to be a little warmer during setup, but the iPhone 15 Pro models seem to be heating up more than the typical iPhone does. Apple is attributing the thermals to an iOS 17 bug as well as unoptimized apps.
"We have also found a bug in iOS 17 that is impacting some users and will be addressed in a software update. Another issue involves some recent updates to third-party apps that are causing them to overload the system. We're working with these app developers on fixes that are in the process of rolling out."
Bloomberg's Mark Gurman also reported that Instagram, Uber, and Asphalt 9 are some of the apps causing the iPhone 15 Pro to overheat, according to a spokesperson.
Hopefully, the issue is a software-only one, and the fix doesn't come at the expense of limiting performance. Forbes reported that the fix likely won't affect performance, but we'll have to wait for it to arrive to be sure. For now, Apple has said that this overheating isn't a safety risk and won't affect the long-term performance of the iPhone 15 Pro.
[ For more curated Apple news, check out the main news page here]
The post Apple blames iPhone 15 Pro overheating on apps and iOS 17 bug, with fix coming soon first appeared on www.imore.com