From www.imore.com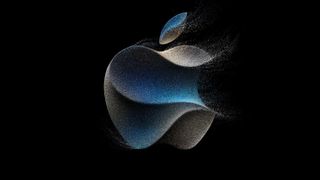 (Image credit: Apple)
Apple Retail employees across the globe work tirelessly in the build-up to a new iPhone launch to ensure customers have the Apple experience they've come to know and love on launch day.
Usually, this means overnight teams working around the clock a few times over the course of iPhone launch week so that the Apple Store is ready for the busiest period of the year. While Apple Stores usually have overnight shifts closer to the launch of the product in question (most often the night before), a strange new report from Bloomberg's Mark Gurman claims that this year, Apple Retail Stores are actually planning for overnight updates on the same night as the September 12 "Wonderlust" event, possibly hinting at "near-immediate availability" for Apple's new iPhone.
Gurman's report indicates that this faster approach to an overnight could be because Apple is planning for a quicker launch than we've come to expect in previous years. Although, logistically, that would be incredibly difficult to coordinate. We still expect iPhone 15 preorders to open on Friday after the event (September 15), with the launch day scheduled for the following Friday (September 22).
Apple's Wonderlust event is scheduled for September 12. We expect to see the iPhone 15, iPhone 15 Plus, iPhone 15 Pro, and iPhone 15 Pro Max alongside new Apple Watches like the Series 9 and Ultra 2 revealed.
Apple retail stores will be doing updates the night of September 12th, after the event. This implies that some new products could see near-immediate availability — or that they'll simply be quickly putting up new marketing materials. https://t.co/SIlfWXOPhPSeptember 5, 2023
See more
Could a sooner overnight mean a sooner launch? — iMore's take
While a rumored overnight update happening on September 12 would imply that Apple wants to have the Apple Stores ready quicker than ever before in time for the iPhone 15 launch, I think it's far less interesting than the headlines would suggest.
As an ex-Apple employee, I've seen firsthand behind the scenes in the build-up to an iPhone launch, and while an overnight shift on the day of the event would be unusual, it could just be the way cookie crumbles. The store goes through loads of changes throughout an iPhone launch week, and this overnight update could be used to make the process smoother rather than relying on a single overnight shift the evening before launch. Overnights happen throughout the year, and while the most exciting ones are for new product launches where new products are installed on tables and secured to prevent theft, there are also overnight shifts to get the stock room ready for a launch, as well as updating software or changing in-store merchandising graphics. Some Apple overnights even involve simply counting all the stock in a store to check the accuracy of stock levels, a twice-yearly event known as Physical Inventory — or they might just be doing a deep clean that happens to fall on the evening of the biggest event of the year (unlikely but again, overnights are common).
To think that Apple could speed up the Apple Store overnight updates to launch the iPhone 15 sooner would be almost impossible, considering Apple employees don't get any info on releases in advance, and a three-day turnaround from the reveal would be incredibly difficult to manage. That said, Apple has shocked us in the past, but we'll have to wait until September 12 to have more information on whether this is a routine overnight shift that's made the news for no apparent reason or if Apple has chosen to defy the odds and drop the latest iPhone a week earlier than expected.
[ For more curated Apple news, check out the main news page here]
The post Apple could be planning a big change for its iPhone 15 launch first appeared on www.imore.com