From www.imore.com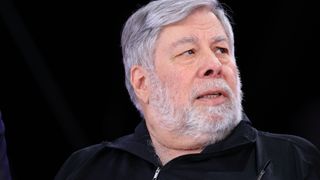 (Image credit: Getty Images / Andreas Rentz)
Apple co-founder Steve Wozniak has been hospitalized in Mexico City following an apparent bout of Vertigo ahead of the World Business Forum, according to multiple reports.
CNN reported overnight that "Apple co-founder Steve Wozniak was hospitalized in Mexico City on Wednesday." According to that report, the 73-year-old "was taken to the hospital at 3 p.m. local time after fainting minutes before his participation at the event."
According to Reuters, Mexican media outlets are reporting that Wozniak may have suffered "a possible stroke." However, TMZ claims in an exclusive report that Wozniak may have suffered "what appears to be Vertigo."
"Sources with direct knowledge tell us, Woz gave a speech Wednesday in Mexico City at the World Business Forum, after which he told his wife he was 'feeling strange,'" TMZ reports. "He then started exhibiting symptoms that alarmed his wife, who said he needed to go to the hospital." According to the story, while he initially "resisted", the Woz relented to the persistence of his wife and reportedly underwent tests in the ER at a Mexico City hospital.
TMZ also reports that "several people from Steve's team are flying from the U.S. to Mexico City on a private jet, to see firsthand what is going on with him and take him back to the U.S. for further treatment if that's necessary."
It's clear details on the incident are scant at this stage, with the aforementioned Reuters report going so far as to say it couldn't confirm reports of Wozniak's hospitalization. iMore has reached out to representatives of Wozniak for comment.
Born in 1950, Wozniak briefly attended the University of Colorado Boulder and De Anza College in Cupertino before transferring to Berkeley. He dropped out of his program, meeting and befriending Steve Jobs in 1971. The two went on to found Apple in 1976 with a third partner, Ronald Wayne. Wozniak had already built the Apple 1 computer, which they sold later that year.
This story is developing…
[ For more curated Apple news, check out the main news page here]
The post Apple founding father Steve Wozniak hospitalized in Mexico City first appeared on www.imore.com