From www.pocket-lint.com
The rumour mill has been churning with news that Apple has been working on augmented reality and virtual reality devices for a few years now.
What those devices are, when they will release and what they'll look like are still based on a lot of speculation. However, with various predictions from analysts, numerous patent filings, and Apple's interest in growing its ARKit platform for AR apps and games we're certainly expecting to see something soon.
Here's everything we know so far.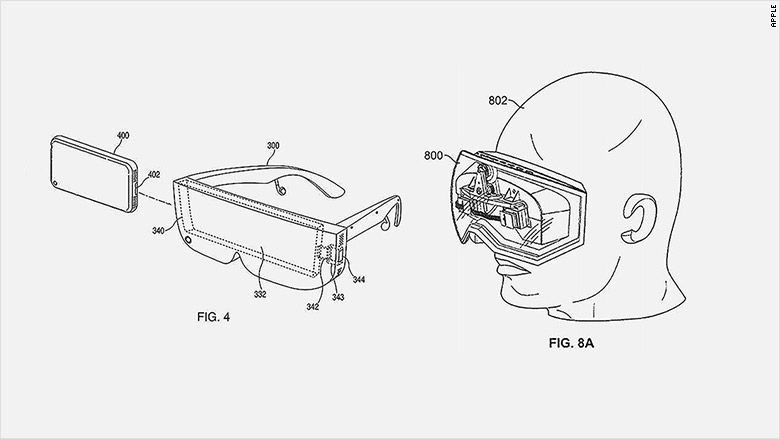 Apple Glasses vs Apple Reality Pro AR/VR headset
According to several reports, it seems that Apple is working on two entirely different devices. One is augmented reality glasses known as Apple Glasses and the other is an AR/VR headset which is codenamed Apple Reality Pro.
Respected Apple analyst Ming-Chi Kuo expects the AR glasses to be pitched as an Apple iPhone accessory – offloading computing, networking, etc, to the iPhone – much like Nreal Air.
While Apple Reality Pro is thought to be a "niche VR headset" which is similar to a Meta Quest VR headset but with more premium features and an eye-watering $3,000 price tag.
What we know about Apple Reality Pro
According to the most recent leaks, rumours and reports the first device we're likely to see from Apple is the Reality Pro. This is said to be a first-generation Apple AR/VR headset which will have a knit mesh-wrapped body similar to the AirPods Max.
It's thought to be a sleek headset crafted from aluminium, glass and carbon fibre to make it lightweight and easy to wear – and according to a big Wall Street Journal report, its "capabilities far exceed those of competitors", so we're interested to learn more about it.
Apple Reality Pro display
According to an early 2021 Bloomberg source, the Reality Pro headset will use higher-resolution displays than those currently in use in rival headsets. It could feature an 8K display for each eye or a dual 4K OLED display.
According to another patent filing, the Reality Pro headset may boast an adaptive display for its AR headset that will account for the user's surroundings and adapt to their eye as well.
The goal here is two-fold. Firstly to reduce the "dazzle and discomfort" that a user would otherwise experience when transitioning out of a virtual reality viewing experience. Secondly, to make the headset more comfortable to wear by making it easier on the eye, both during use and when you take it off too.
This goes along with the suggestion that the headset will include both eye tracking and body tracking too.
The proposed technology will not only measure the ambient light in the surrounding environment but also measure things like the "blink rate, pupil size, and eye openness" to adjust the headset brightness accordingly.
As well as making it more comfortable, the proposed tech will help to "… boost the perceived dynamic range of the display." This should make the experience more satisfying, improve comfort and hopefully save battery too.
This is perfectly plausible as other headsets like the Meta Pro and Varjo Aero include eye tracking for things like foveated rendering. This is intelligent logic that allows the headset to render the image you're looking at in higher quality while reducing the image quality of your surroundings in your peripheral vision. This could save battery life on the Reality Pro while also making for some impressive graphics.
Apparently, the headset doesn't have space for prescription glasses according to the early 2021 Bloomberg report – instead, custom lenses can be inserted into the headset. Apple is also testing the built-in cameras for hand tracking and is also said to be working on a system to input text by 'typing' in the air.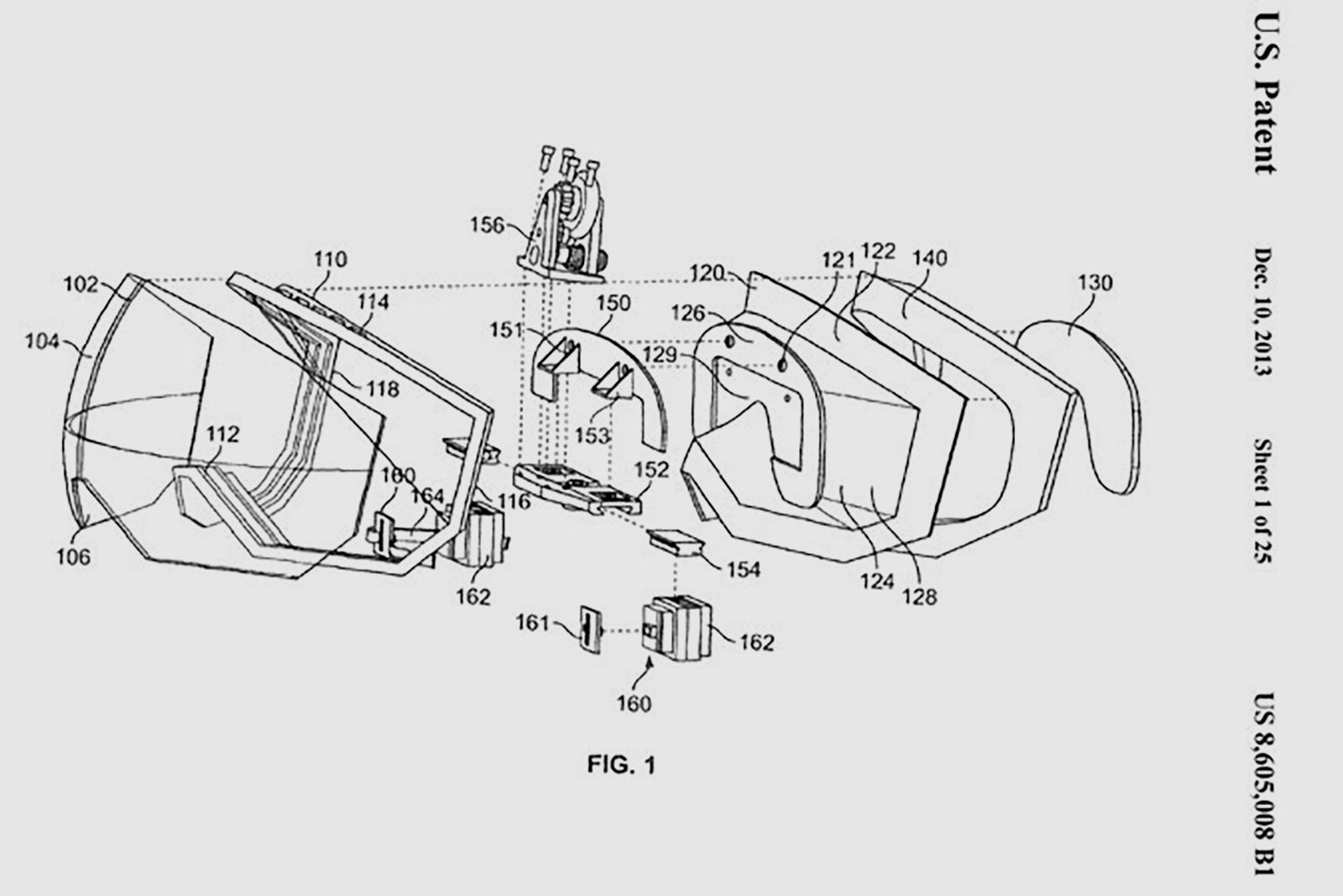 Is Apple Reality Pro a wireless VR headset?
Like the Meta Quest 2 and Meta Quest Pro this headset will be untethered from a computer and can be used wirelessly.
However, it's also suggested that the Reality Pro can connect to a "dedicated box" over a high-speed, short-range wireless technology called 60GHz WiGig. It features a 5-nanometer Apple processor and resembles a PC tower.
According to Bloomberg, the CPU in use is apparently more powerful than Apple's M2 chips used in its newer Macs. While 2022 rumours suggested that Apple might be using its U1 chip for its headset. This chip appeared in the Apple iPhone 11 and 12 and could play a role in the mixed reality headset. This could mean cross-support for ultra-wideband devices as well as all-important support for precise spatial awareness.
A patent spotted in February 2021 indicated that Apple is also looking into how it can use haptic feedback as part of its headset.
Rumours are that the Apple Reality Pro headset will either use a built-in battery like the Meta Quest headset or an external battery pack but either way it's expected to only has a couple of hours before it needs charging.
That battery pack detail has become far more prevalent in reports as of early 2023, so looks increasingly likely, but it'll apparently fit in the palm of one's hand and not be too chunky at all.
According to Bloomberg's Mark Gurman, Reality Pro will have a strong focus on gaming but also on media consumption. So expect to be able to watch Apple TV+ on it.
Apple Reality Pro launch date
There have been several rumours about when Apple might reveal the Apple Reality Pro AR/VR headset.
According to Bloomberg journalist Mark Gurman, the headset was recently demoed to 100 Apple executives at the Steve Jobs Theater at Apple Park. The suggestion is that this is in the run-up to a big reveal coming at Apple's WWDC event in June 2023.
However, according to analyst Ming-Chi Kuo Apple is having second thoughts about it. In a Tweet Kuo said that "Apple isn't very optimistic about the AR/MR headset announcement recreating the astounding 'iPhone moment'." and it might not launch until later in 2023.
Apple Reality Pro price
While, for a long time, the Apple headsets in the pipeline have been too remote for pricing details to be worth discussing, that's changing.
With a reveal seemingly getting closer and closer, multiple reports in early 2023 surfaced pointing at a roughly $3,000 price tag for the first set of glasses Apple will release.
That's a big number, but isn't a surprise given the tech involved and how niche it will be at first.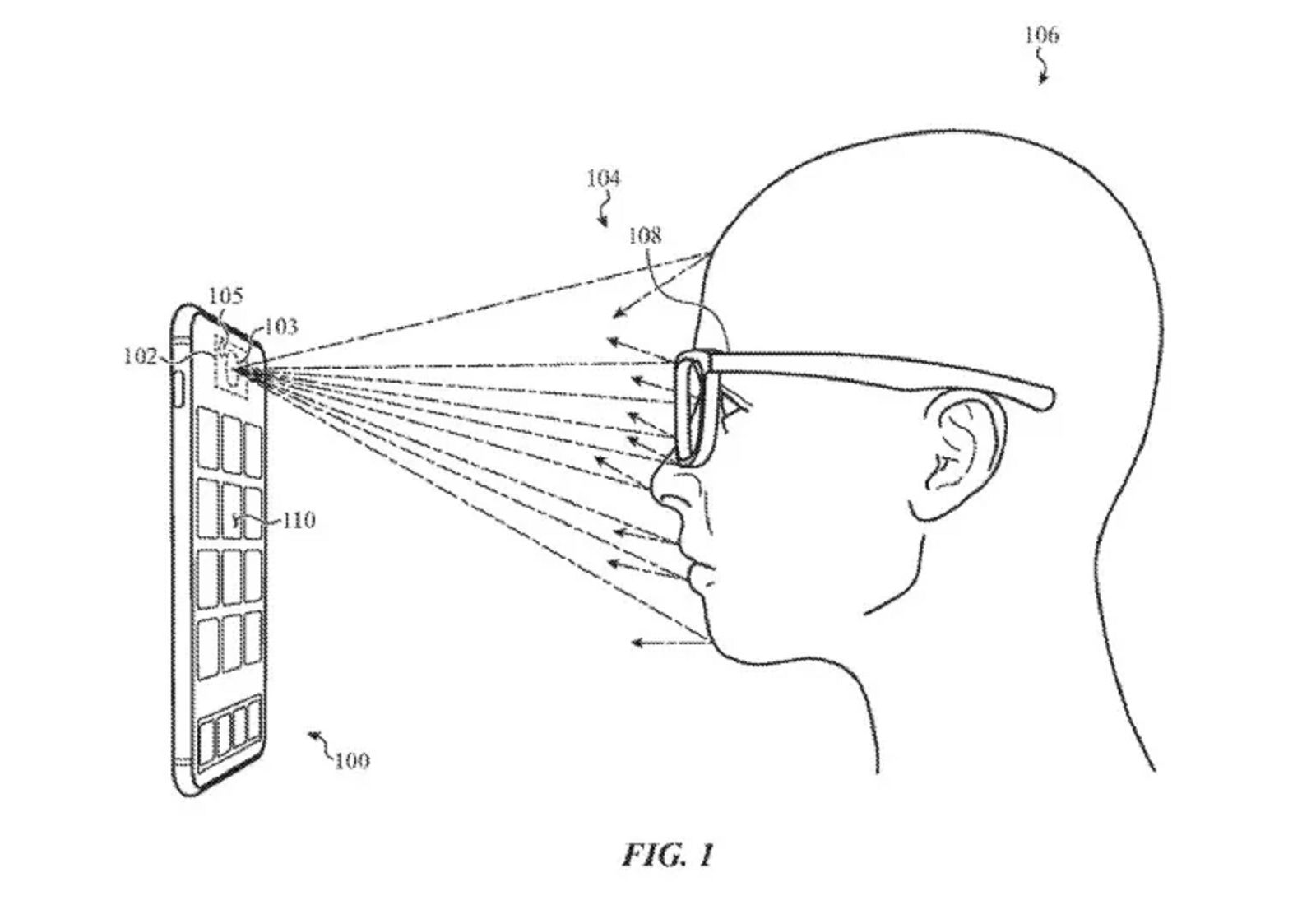 USPTO
What about Apple Glasses?
As well as the Apple Reality Pro AR/VR headset the company is also working on Apple Glasses. The suggestion is that these are a set of lighter-weight augmented reality glasses.
The aim here is to create an everyday wearable style pair of glasses similar to traditional spectacles but with built-in displays. These will be similar to Ray-Ban Stories but with augmented reality capabilities.
Ming-Chi Kuo says these glasses will be tethered to your Apple iPhone and that phone will do most of the processing.
According to the most recent rumours Apple has postponed the development of the Apple Glasses due to technical issues and is instead focussing on the Reality Pro headset. If Apple Glasses do appear it's likely it will be sometime in 2026.
What will Apple Glasses do?
According to reports Apple Glasses are intended to do several things related to augmented reality experiences but will also be able to "…synchronize with a wearer's iPhone to display things such as texts, emails, maps, and games over the user's field of vision."
So you'll be able to get a heads-up display of Apple Maps navigation while walking for example. There are also some suggestions that Apple Glasses will help with privacy by displaying info directly in front of your eyes so you don't need to get your phone out of your pocket.
Unlike other smart glasses, these won't include cameras for the sake of privacy but instead will focus on the user experience.
What AR/VR companies has Apple bought?
We can see how serious Apple is about its AR/VR efforts based on the companies it has purchased over the last few years.
Not only has Apple hired AR/VR experts, but it's also acquired companies that specialise in this area. In 2017, it purchased Vrvana, a company that developed a mixed-reality headset called Totem. Around that time, it also bought Akonia Holographics, a company that makes lenses for AR smart glasses. Apple also purchased Israeli-based 3D body sensing firm PrimeSense way back in 2013.
And in 2020, Apple bought NextVR, a company which gave sports and concerts a VR platform. The company had partnered with Fox Sports, Wimbledon and the NBA among others.
Other companies it's purchased include Metaio, Faceshift, Emotient, Flyby Media, and RealFace.
Apple Glasses and Reality Pro rumours: What's happened so far?
12 May 2023: Wall Street Journal report corroborates details
A big report in the WSJ reaffirms reports that Reality Pro will have an external battery pack, along with a ski-goggle-like design.
24 April 2023: Apple Reality Pro mixed headset could come up with yet another new charging connection
Reports indicate that Apple's headset will use a new charging solution – another magnetic charging cable.
3 April 2023: Apple AR/VR headset's expected WWDC debut thrown into doubt
Ming-Chi Kuo claims that Reality Pro could still miss WWDC if Apple gets cold feet.
27 March 2023: Apple's AR/VR headset shown off to executives as launch nears
In his newsletter, Mark Gurman reports that Apple execs have been shown Reality Pro's demonstration already
27 February 2023: Apple's AR/VR headset could have you typing in thin air
Mark Gurman indicates that Apple is working on an air-typing interface for Reality Pro.
15 February 2023: Apple's Reality Pro headset might finally make an appearance at WWDC
The headset's reveal might well have been pushed back.
24 January 2023: Apple's Reality Pro headset sounds intense, and it's coming this spring
Apple's headset will reportedly have a $3,000 price tag attached.
5 September 2022: Apple's AR/VR headset to be called Reality Pro or Reality One, it's claimed
The name Reality Pro becomes widely reported as a potential title for the new headset Apple's working on.
9 June 2022: iOS 16 integrates U1 chip with ARKit amid rumours of Apple's mixed reality headset
9to5Mac reports that Apple will build the U1 chip into its headset for a bunch of potential features.
May 2022: Bloomberg reported that Apple's board of directors were shown the Reality Pro headset
It was said to be capable of both AR and VR, and the company is now working on an operating system called realityOS.
13 April 2022: Apple's AR headset might not arrive until 2023
It's reported that the 2022 release date Apple was aiming for internally has slipped into 2023.
3 March 2022: Is this what the Apple AR headset will look like?
LetsGoDigital produces mock-ups of the headsets based on reports.
18 March 2021: Kuo: Apple's Mixed Reality Headset to Feature Eye Tracking System, Iris Recognition a Possibility
Analyst Kuo reiterates that he too has heard that eye-tracking is on the menu for the headset.
4 February 2021: New Apple Mixed-Reality Headset Details: Swappable Headbands, Eye-Tracking
The Information reports that Apple's headset will feature eye-tracking.
21 January 2021: Apple will introduce a niche VR headset before going mainstream with AR glasses
Apple is reported to be interested in first going for a niche market before it widens out its focus once acceptance grows.
5 January 2021: Apple Reportedly Moving Into 'Second Phase' of AR Glasses Development
MacRumors spreads the news that Apple is apparently moving forward into a further stage of its development, a progress marker.
14 May 2020: NextVR acquired by Apple
Apple makes another major VR acquisition, buying NextVR.
September 2019: 'Apple Glasses' explained and how iPhone-connected item trackers will work
9to5Mac has an expose reporting that the first headset from Apple will rely on an iPhone for much of its power.
April 2018: Apple's working on a powerful, wireless headset for both AR, VR
CNet publishes a report dishing details of Apple's early development progress on its headsets.
October 2017: Apple's Tim Cook on iPhones, augmented reality, and how he plans to change your world
Tim Cook says that AR is a way off being viable for the public due to a range of challenges on the manufacturing side.
September 2016: Exclusive: Why Apple CEO Tim Cook Prefers Augmented Reality Over Virtual Reality
Tim Cook talks up the potential of AR in an interview, one of the first times Apple has spoken about the tech.
May 2015: Apple acquires augmented reality company Metaio
TechCrunch reports that Apple has made another acquisition that has ramifications in AR and VR.
The post Apple Reality Pro and Apple Glasses: What's the story so far on Apple's AR/VR devices? first appeared on www.pocket-lint.com
In many places around the world, horse races are an attraction that a lot of people love to watch. With the fast-paced action and thrill that each game provides, it is no longer surprising to know that millions of fans have grown fond of it.
Cybersecurity threats have become vast and more sophisticated. The rate of malware attacks and malicious activity counts within seconds despite the size or sector the organization belongs to — no one is safe enough to expect that foe actors will bypass vital company resources.