From www.tomsguide.com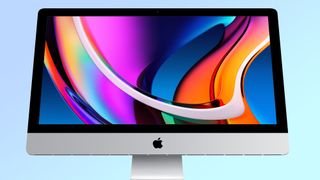 (Image credit: Apple)
When Apple launched its colorful range of 24-inch iMacs to replace the silver 21.5-inch version in April 2021, most people assumed that the 27-inch iMac would soon be getting the same stylish makeover and introduction of Apple Silicon.
Nearly 30 months later, and that still hasn't happened. Apple has merely discontinued both the Intel-powered 27-inch iMacs and iMac Pros without offering a direct replacement, leaving big-screen fans despondent.
So there's good and bad news in the latest Power On newsletter from Bloomberg's Mark Gurman. The good news is that Apple hasn't forgotten about the big-screen iMac fans out there. The bad news is that there's still quite a wait ahead of them.
"This larger model is still poised to follow the 24-inch one, coming in either late 2024 or 2025," Gurman writes. "It will have a 32-inch display, making it the biggest iMac in Apple's history."
Yes, 32 inches — an 18.5% increase in screen real estate. But given the chunky bezels that adorned the 27-inch iMac, the actual footprint might not be all that different. After all, the 24-inch iMac isn't all that different to its 21.5-inch predecessor, and considerably thinner: 18.1 x 21.5 x 5.8 inches (24-inch model) vs 17.7 x 20.8 x 6.9 inches (21.5-inch version).
Assuming the basic design remains the same, you can expect a substantial chin on the screen, however, as the picture below shows.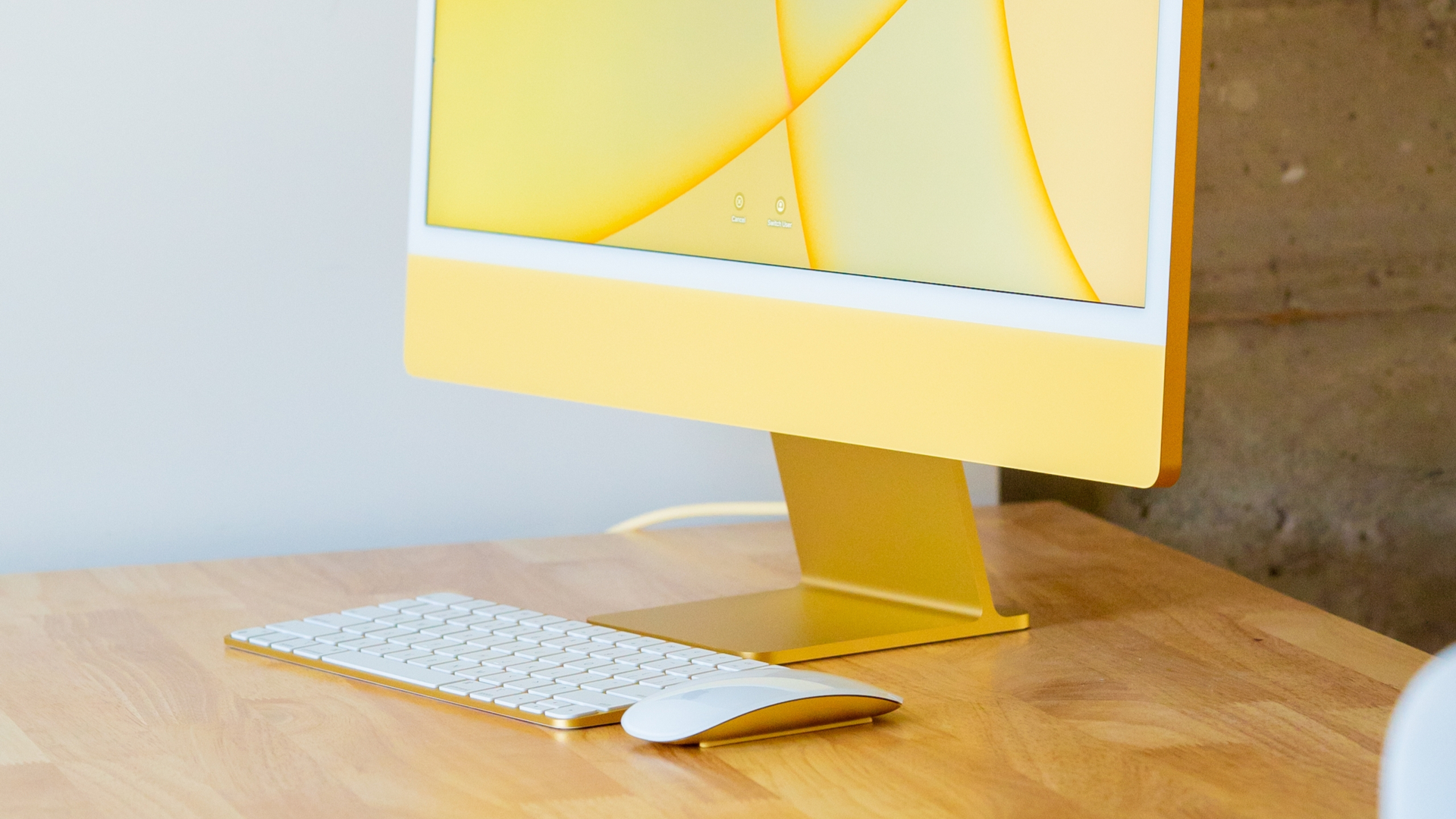 Why the long wait?
By the time the new iMac rolls around, it could be more than four years since the colorful 24-inch version arrived, which begs one simple question: why such a long gap?
According to Gurman, that wasn't the plan. "Apple had aimed to release a larger, pro-focused iMac soon after the 24-inch iMac launched," he writes. "Under the original road map, you would have seen the M1 24-inch iMac, then an M2-based iMac Pro and, finally, a 24-inch iMac refresh."
The iMac Pro didn't arrive "due to cost concerns", which is apparently why Apple introduced the Mac Studio and Studio Display to give high-end desktop users something to tide them over.
Gurman refers to this upcoming all-in-one computer as an iMac Pro rather than a larger iMac, and that might be reflected in the pricing, of course. While Apple's last 27-inch iMac started at $1,799, the cheapest iMac Pro configuration came in at $4,999. For comparison, the cheapest Mac Studio and Studio Display bundle would set you back $3,598, so it's possible we'll split the difference.
Hopefully Apple will have configurations available for all its customers — from those who just want a cheap(ish) big-screen experience, to those who want a ludicrous number of cores. We'll hopefully find out late next year.
More from Tom's Guide
[ For more curated Apple news, check out the main news page here]
The post Apple reportedly working on a new 32-inch iMac — here's what we know first appeared on www.tomsguide.com