From www.slashgear.com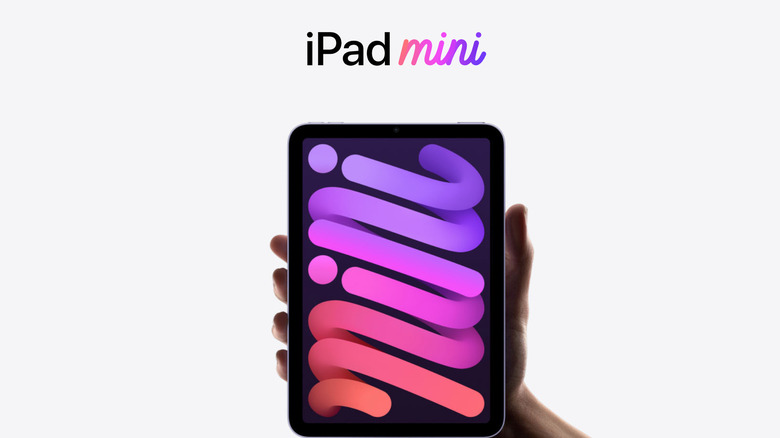 Apple
Apple's intentions to bring OLED technology to the iPad lineup have long been the subject of speculation and predictions, and recent reports are reinforcing those claims. Korean publication ETNews is now reporting that single-stack OLED screens are coming to the iPad Mini and iPad Air in 2026, and that Apple is working on a larger iPad mini display toward the same release date. Acoording to this report, the current model's 8.3-inch LCD screen will be replaced by an 8.7-inch OLED screen on the next model.
ETNews also suggests iPad models will gradually transition to OLED as well -– the leaked roadmap goes as far as 2027, when a 12.9-inch iPad Air with OLED is predicted to be released. The rollout is expected to begin in 2024, which corresponds with previous predictions of Apple's plans. ET News supplies the specifics: we should be looking forward to a new 11-inch and 12.9-inch iPad Pro with OLED and ProMotion.
OLED supremacy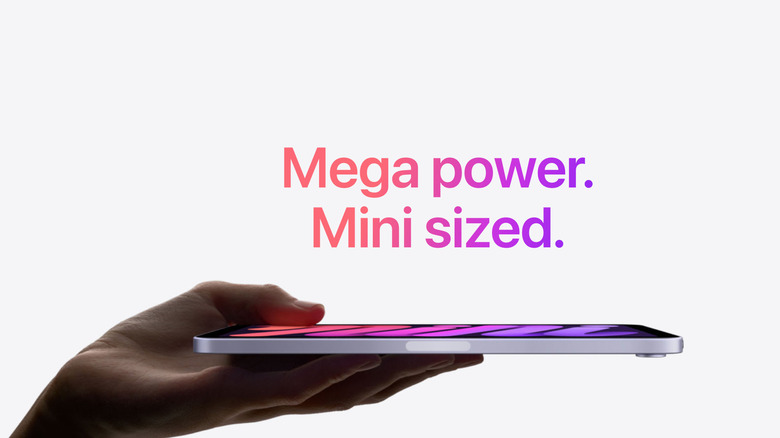 Apple
Although the rumored dates are not confirmed, this OLED upgrade seems inevitable for Apple. The company switched to Mini LED technology on the last iPad upgrades two years ago, but that's not much of an improvement over LCD screens, so OLED is a logical next step considering its superior display quality and power efficiency.
Also, 2023 is almost at its end, and Apple hasn't yet announced any upgrades to the iPad lineup — a first since the device's launch in 2010. The lull reflects in the company's most recent financial report, which revealed a significant slump in iPad sales compared to the other products. That's even more reason for a big update in 2024. Apple needs a "next big thing" to drive excitement and sales, and the long-awaited OLED displays might be just the thing.
Bloomberg's Mark Gurman shares the same opinion in his Power On newsletter, as he also confirms that Apple is revamping its entire iPad lineup in 2024. Ming Chi-Kuo, another renowned Apple analyst, backs the claims with a Medium post predicting that Apple will mass-produce two OLED iPads in 2024. Finally, ET News' report also outlines Apple's plans to bring OLED panels to the MacBook lineup from 2025, "starting with the 16-inch model, the number of OLED models will increase to 13-inch, 14-inch, and 15-inch by 2026."
[ For more curated Apple news, check out the main news page here]
The post Apple Reportedly Working On iPad Mini With A Larger 8.7-Inch OLED Display – SlashGear first appeared on www.slashgear.com