From www.macrumors.com
by Tim Hardwick
With Apple's iPhone 15 series launch potentially now just two weeks away, Apple retail employees are reportedly being drilled to emphasize to customers at the point of sale that the switch to USB-C means the new devices cannot be charged with existing Lightning charging cables that they may already own.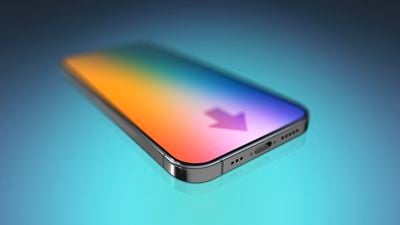 When customers purchase a new ‌iPhone 15‌ model, Apple staff will be trained to caution that while a USB-C to USB-C cable is included in the box, a USB-C charger is not. Employees will therefore direct customers to the in-store availability of Apple USB-C power adapters and additional Apple-certified USB-C cables to meet the need for multiple charging locations.
Apple has used its proprietary Lightning port on iPhone models for over 10 years, but in recent years Apple's Macs and iPads have all transitioned to the more common USB-C charging standard. Pressure to comply with new regulations implemented in Europe reportedly hastened the company's decision to switch to USB-C for iPhones, however despite its initial reluctance to make the change in 2023, Apple stands to profit enormously from the switch.
According to Apple analyst Ming-Chi Kuo, Apple in March significantly increased the total shipment forecast of its 20W USB-C charger by approximately 120% for the third quarter of this year, and set 20W USB-C charger shipments at about 70 million units for the fourth quarter. Overall, Apple's 20W USB-C charger shipments in 2023 are anticipated to see a significant 30–40% year-on-year growth, amounting to 230–240 million units, thanks to the strong replacement demand.
Kuo believes Apple's upcoming ‌iPhone 15‌ series will include support for faster charging speeds when used with MFi-certified USB-C chargers, including its own 20W Power Adapter, while Leaker ShrimpApplePro has said that ‌iPhone 15‌ models will only officially support USB-C accessories certified by the Apple Made for ‌iPhone‌ (MFi) program.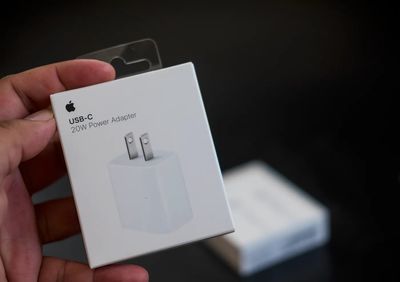 Meanwhile Apple supplier Foxconn is said to be producing accessories like EarPods and cables with USB-C connectors that are MFi certified, and Apple is also expected to release a new AirPods Pro USB-C charging case.
At least some of the ‌iPhone 15‌ models could support charging speeds up to 35W, which would allow for quicker charging with an appropriate power adapter. It is not clear if this is a feature that will be available for all of the ‌iPhone 15‌ models or just the iPhone 15 Pro models.
At the current time, the iPhone 14 models can charge at a maximum of around 27W, with the Pro models able to charge a bit faster. An increase to 35W would speed up charging times. If the ‌‌iPhone 15‌‌ models support up to 35W charging, Apple could start recommending its 30W MacBook Air charger or its 35W Dual USB-C charger for maximum charging speed.
Overall, Apple stands to gain significant revenue from USB-C accessory sales as it effectively renders obsolete Lightning cables and connecting USB-A chargers already used by millions of Apple customers worldwide. With ‌iPhone 15‌ prices expected to increase, many customers in the market for a new model this year will also therefore have to brace themselves for the additional financial burden of replacement chargers and cables.
Apple will unveil the ‌iPhone 15‌ series at an event scheduled for Tuesday, September 12 at 10 a.m. Pacific Time. A live stream of the event will be available on YouTube, on Apple's website, and in the Apple Events app for the Apple TV.
Popular Stories
Monday September 4, 2023 6:07 pm PDT by Joe Rossignol
Apple is expected to unveil four new iPhone 15 models at its event on Tuesday, September 12, and the devices will likely be available to pre-order starting Friday, September 15. All four models are rumored to be equipped with a USB-C port and the Dynamic Island, while many additional features are expected for the Pro models, including a titanium frame, customizable Action button, A17 Bionic chip, …
Wednesday September 6, 2023 12:41 pm PDT by Joe Rossignol
In a WWDC 2023 video released in June, Apple outlined several improvements coming to the Wallet app and Apple Pay with iOS 17. The software update is currently in beta and will be released to the public later this year for the iPhone XS and newer. A major redesign for the Wallet app that was rumored ahead of WWDC never materialized, with only modest changes made in iOS 17. Apple Pay order …
Tuesday September 5, 2023 3:00 am PDT by Tim Hardwick
Apple is developing a low-cost MacBook series to compete with Chromebook models in the education sector that could be launched as early as the second half of 2024, claims a new report out of Taiwan. Photo by Wes Hicks on Unsplash According to DigiTimes' industry sources, Apple will likely launch the new product line to differentiate it from the company's existing MacBook Air and Pro lines….
Wednesday September 6, 2023 5:57 am PDT by Joe Rossignol
Apple is expected to unveil the iPhone 15 series at an event on Tuesday, September 12, and camera upgrades across the devices will be the "star of the show," according to a report today from Taiwanese research firm TrendForce. The upgrades are said to be a "pivotal factor" that "could tip the scales for potential buyers." As previously rumored, TrendForce said both the standard iPhone 15…
With every iPhone iteration, Apple adds new functionality to the camera system, and the iPhone 15 series is no exception. MacRumors has obtained detailed information about the camera systems of the iPhone 15 lineup, from the standard iPhone 15 with upgraded 48-megapixel camera to the iPhone 15 Pro Max with its new periscope telephoto lens. iPhone 15 and 15 Plus Main Camera: 48-megapixel…
Thursday August 31, 2023 2:30 am PDT by Tim Hardwick
Apple's new iPhone 15 and iPhone 15 Pro models will be unveiled at the company's annual September event, which will be held this year on Tuesday, September 12. The question is, how much will they cost? iPhone 15 and iPhone 15 Plus Like the iPhone 14 and iPhone 14 Plus models last year, the iPhone 15 will be a 6.1-inch device, while the larger iPhone 15 Plus will be a 6.7-inch device. We…
Friday August 25, 2023 2:18 pm PDT by Tim Hardwick
Apple will unveil its new iPhone 15 lineup in a range of new colors at a special event likely to be held on September 12. Here are all the colors we expect to see for the four models: iPhone 15, iPhone 15 Plus, iPhone 15 Pro, and iPhone 15 Pro Max. iPhone 15 and iPhone 15 Plus In the last few years, ‌iPhone‌ lineups have launched with just five color options, with a sixth following in…
[ For more curated Apple news, check out the main news page here]
The post Apple Staff Drilled to Recommend iPhone 15 USB-C Charging Accessories at Point of Sale first appeared on www.macrumors.com