From www.macrumors.com
by Tim Hardwick
Apple will mass produce its own microLED displays in order to lessen its reliance on Samsung and increase its own control over supply, laying the groundwork to realize its ultimate goal of bringing the technology to iPhones, reports Nikkei Asia.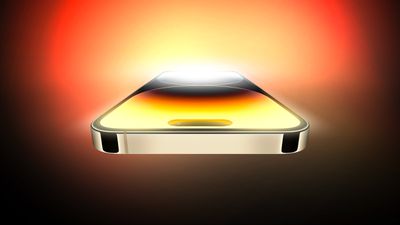 According to the outlet's sources, Apple has spent at least $1 billion on microLED research and development over past decade, and once production starts, Apple will itself perform the critical "mass transfer" step of the manufacturing process, which involves placing at least tens of thousands of tiny microLED chips onto substrates.
Apple plans to fabricate the tiny microLED chips directly on wafers, and will partner with ams-Osram for the microLED components, LG Display for the substrates, and TSMC for 12-inch wafers. This process will reportedly be carried out at Apple's secretive R&D facilities in the Longtan District in the northern Taiwanese city of Taoyuan.
Apple has R&D teams working on the displays in the U.S., Taiwan and Japan, and is said to have designed not only the driver integrated circuits for the microLED screens, but also some of the production equipment itself to better control the mass transfer process, allowing it to eventually adopt the display technology in products that traditionally use OLED panels supplied by Samsung and other suppliers.
Despite Apple's groundwork, microLED display production remains challenging and manufacturing costs are higher, which is why Apple will start rolling out the technology with the Apple Watch Ultra before ultimately mass producing microLED displays for iPhones.
"Apple's ultimate plan is to introduce the technologies on its iPhone, which is its key revenue source and has much bigger volume, to justify the investments over the years," said one of the sources who has seen samples of the company's microLED screen.
The display technology would allow for higher brightness, decreased power consumption, improved contrast ratio, and other benefits compared to current iPhones with OLED displays.
With the Apple Watch Ultra not expected to use microLED until 2025, the first iPhone to adopt the technology is likely still several years away from launching. All four iPhone 15 models coming later this year are expected to feature OLED displays.
Popular Stories
In a press release introducing a new Pride Edition band for the Apple Watch, Apple confirmed that iOS 16.5 and watchOS 9.5 will be released to the public later this week. The software updates have been in beta testing since late March. "The new Pride Celebration watch face and iPhone wallpaper will be available next week, and requires watchOS 9.5 and iOS 16.5," said Apple on May 9. iOS…
Recent reports have converged on the belief that Apple will show off its long-rumored AR/VR headset at WWDC in June, and now Ming-Chi Kuo's latest predictions also align with the rumors, with the industry analyst claiming that the announcement is "highly likely" and the company is "well prepared" for the unveiling. Concept render by Marcus Kane Previously, Kuo said Apple had pushed back…
The iPhone 15 Pro models are rumored to be facing substantial price hikes upon their launch later this year, according to recent reports. According to a rumor from an unverified source on Weibo, Apple is planning to increase the price of this year's iPhone 15 Pro models to widen the gap with the iPhone 15 Plus. The iPhone 14 Pro and iPhone 14 Pro Max start at $999 and $1,099, meaning that…
Apple today previewed a wide range of new accessibility features for the iPhone, iPad, and Mac that are set to arrive later this year. Apple says that the "new software features for cognitive, speech, and vision accessibility are coming later this year," which strongly suggests that they will be part of iOS 17, iPadOS 17, and macOS 14. The new operating systems are expected to be previewed…
Microsoft today announced it has completed its rollout of iPhone support for its Phone Link app on Windows 11, as spotted by The Verge. With the Phone Link app for Windows 11 and the Link to Windows app for iOS, iPhone users can make and receive phone calls, send and receive text messages, and view notifications directly on their PC. Notably, this means Windows 11 technically supports…
The lower-end iPhone 15 and iPhone 15 Plus models launching later this year will be equipped with a 48-megapixel rear camera lens, according to Jeff Pu, an analyst at Hong Kong-based investment firm Haitong International Securities. In a research note today, obtained by MacRumors, Pu said the 48-megapixel lens on these models will use a new three-stacked sensor that can capture more light…
The Wall Street Journal on Friday outlined what to expect from Apple's long-rumored AR/VR headset project, corroborating several details previously reported by Bloomberg's Mark Gurman and The Information's Wayne Ma. Apple headset mockup by designer Ian Zelbo The report indicates that Apple plans to unveil the headset at WWDC in June, and says many sessions at the conference will be related to …
Tuesday May 16, 2023 8:23 am PDT by Juli Clover
Apple has not notably tweaked iPhone screen sizes since the introduction of the iPhone 12 models in 2020, but that's set to change with the 2024 iPhone 16 lineup. The iPhone 16 Pro models will have larger display sizes than the iPhone 14 Pro models and the upcoming iPhone 15 Pro models. According to researcher Unknownz21, the iPhone 16 Pro (D93 in Apple's internal documentation) will feature …
The post Apple to Mass Produce Its Own MicroLED Displays for iPhones first appeared on www.macrumors.com
In many places around the world, horse races are an attraction that a lot of people love to watch. With the fast-paced action and thrill that each game provides, it is no longer surprising to know that millions of fans have grown fond of it.