From www.pocket-lint.com
The new compact computer looks a good bit of value.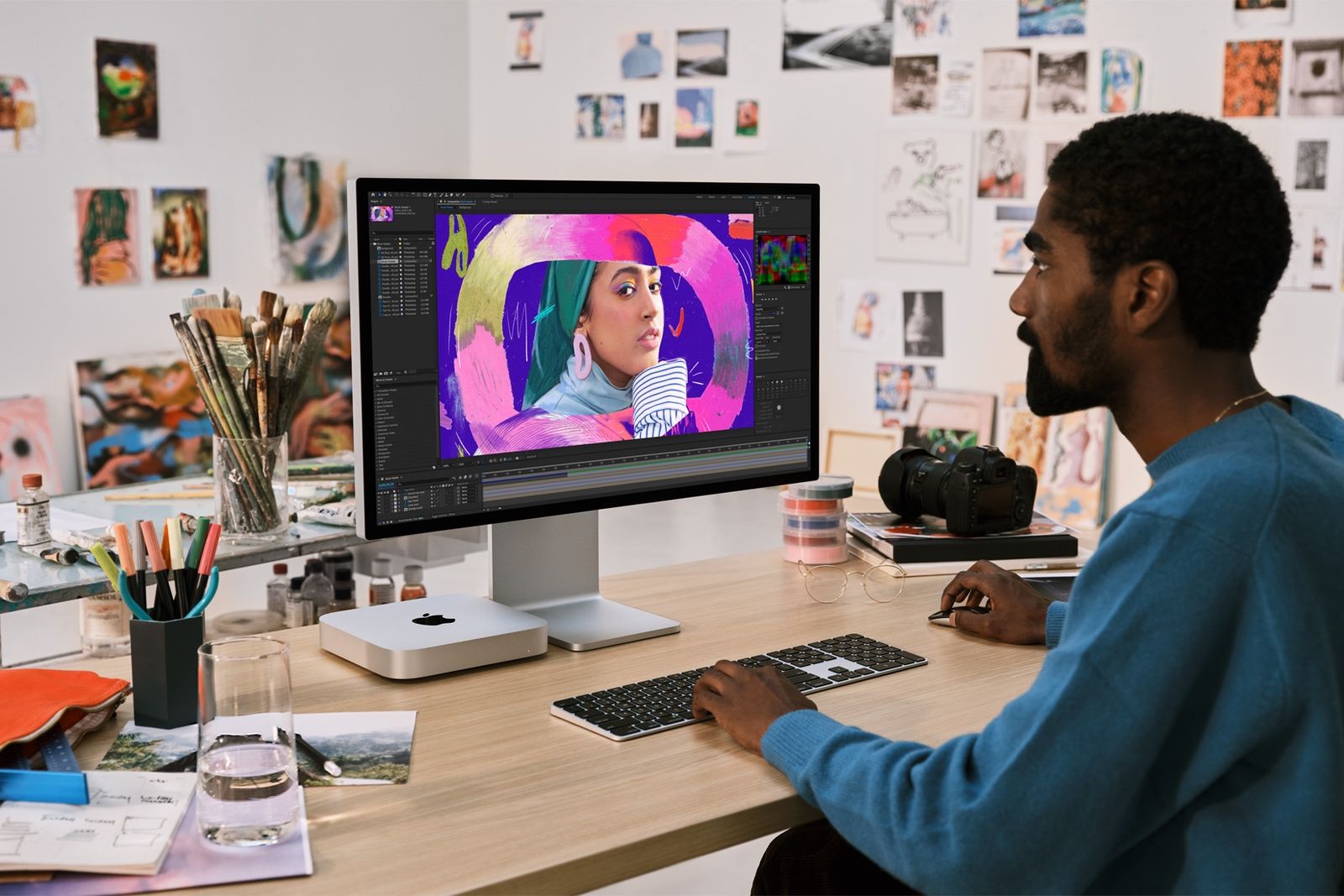 Apple
Apple has taken the wraps off a new version of its popular little Mac mini – now packing the similarly fresh M2 and M2 Pro chips for even more power.
Another big change comes in the form of a new, more affordable price point, with the Mac mini starting from $599 in its new guise, down from the existing $699 price tag – that'll be welcome for those looking to save a bit.
The computers will be available from 24 January 2023, in just a week's time, but they're also open for pre-orders now if you want to get ahead of the queue.
The design is unsurprisingly unchanged, so you're still getting a subtle and unassuming little slab of brushed aluminium with just a single LED light on its front to indicate its power status.
The new models have more powerful display output options, with two displays possible from the M2 model and three from the M2 Pro, which will be a major upgrade for professionals who've struggled with older Mac mini models on that front.
Apple says that the M2 Mac mini will be up to 50% faster than the previous generation of machine, based on some tasks in Adobe Photoshop, which is a wide margin, although it'll be interesting to see how this holds up to extended testing. Final Cut Pro is reportedly up to twice as fast, so it's clearly a machine that will be able to use the M2 chipset efficiently.
Bumping things up to the M2 Pro version will widen those gains by a huge amount, obviously, but it also more than doubles the price, starting from $1,299 in the US.
Still, the two models offer a pretty compelling pair of options, one as a desktop that's truly mid-range in price but should have enough power to cope with even advanced work tasks, and the other a slim but hugely powerful machine that would be ideal for those looking to take things a little bit more professionally with their next machine.
You can read some more granular details in Apple's announcement of the new Mac mini M2 models on its Newsroom if you'd like to find out more.
The post Apple unveils new Mac mini with M2 and M2 Pro first appeared on www.pocket-lint.com
In many places around the world, horse races are an attraction that a lot of people love to watch. With the fast-paced action and thrill that each game provides, it is no longer surprising to know that millions of fans have grown fond of it.
Cybersecurity threats have become vast and more sophisticated. The rate of malware attacks and malicious activity counts within seconds despite the size or sector the organization belongs to — no one is safe enough to expect that foe actors will bypass vital company resources.