From www.imore.com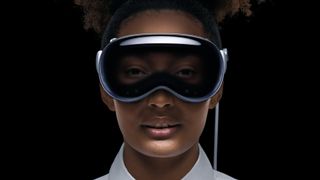 (Image credit: Apple)
A future Apple Vision Pro model is set to get blazing-fast, low-power speeds when connected to your iPhone, thanks to a recent decision by the FCC.
According to the United States Federal Communications Commission, the 6Ghz spectrum can now be used by both AR and VR devices in short distances, which includes Apple Vision Pro.
This means that, when tethered to an iPhone, the data speeds between both devices will be much faster than what's currently possible. Not only that, but the power consumption to do this will be even less, resulting in a minor hit on battery life for both devices as well.
But as this was granted on October 19, don't expect this to be rolled out to Vision Pro when it's released early next year.
Should you now hold off for Apple Vision Pro 2?
This new decision by the FCC is at a time when Apple is likely fixing up any major bugs before it decides to announce a release date for Vision Pro. Suddenly deciding to implement a new chip that uses this wireless connection would not only delay the release, but it could make it even more expensive to buy.
Already, we're hearing rumors that a new, low-cost Vision Pro is either in development or has been canceled. But at $3,499 for the current Vision Pro, it only makes sense to see a cheaper version be rolled out eventually.
By the time the second-generation models are brought out, it could also mean that a chip that takes advantage of the 6Ghz spectrum could be made widely available at scale, and for a cheaper price.
But, regardless of what may be coming to Apple's headset, this new spectrum will result in a better experience for owners of future Vision Pro models. From faster speeds to a lesser hit on battery, it could be a tentpole feature that could showcase how you can use the headset around your home, such as using your iPhone close by to be in a FaceTime call.
More from iMore
[ For more curated Apple news, check out the main news page here]
The post Apple Vision Pro is now on track to have an ultrafast wireless connection with your iPhone, thanks to the FCC first appeared on www.imore.com