From www.slashgear.com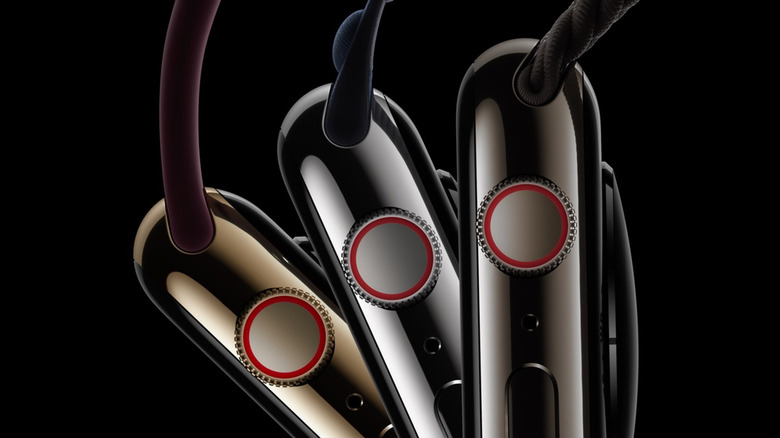 Apple
Along with a host of new specs and features, Apple announced today which colors will be available for its latest generation of Apple Watch products. The Apple Watch Series 9 will come in the same two case sizes as its predecessor, the Series 8: 41mm and 45mm. Both aluminum cases will be available in starlight, midnight, silver, and Apple's signature Product Red color, as well as a new color that wasn't available in previous generations — pink.
Additionally, stainless steel cases will be available as gold, silver, and graphite options. The smaller, less expensive Apple Watch SE, which comes in 40mm and 44mm sizes, is only available in aluminum cases, while the luxury Apple Watch Hermès model only comes in stainless steel and has more limited color options, with only silver and space black available.
The Apple Watch Ultra 2 only comes with GPS + Cellular and costs $799. The Apple Watch Series 9 and Apple Watch SE, on the other hand, have a GPS-only option in addition to a GPS + Cellular model. The Apple Watch Series 9 costs $399 and $499 for its GPS and GPS + Cellular models, respectively, while the Apple Watch SE costs $249 and $299 for its respective GPS and GPS + Cellular models.
Apple Watch will have carbon neutral options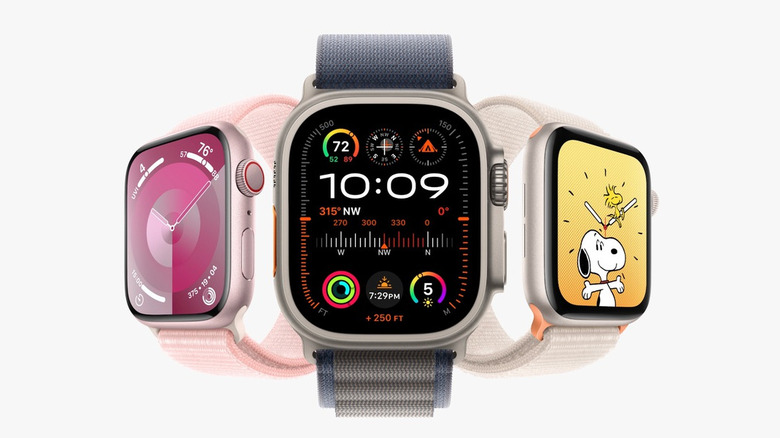 Apple
As part of a larger push for Apple to become a more environmentally friendly company, customers can choose Apple Watch cases and bands that are completely carbon-neutral. Any Apple Watch Series 9 with an aluminum case and new Sport Loop band is carbon neutral, and all new-model Apple Watch SE products will be carbon neutral when paired with a new Sport Loop band. The new Sport Loop band will also be made with 82% recycled yarn.
Apple also announced it will no longer use leather in any of its products, including watch bands. Instead, the company is introducing a new micro-twill material called FineWoven which is made of 68% post-consumer recycled content and is produced with much less carbon emissions than leather counterparts. In addition to being durable, FineWoven bands will have a luxurious, suedelike feel.
Additionally, Apple is working with Nike and Hermès to make more environmentally-conscious watch bands. The Hermès bands will include woven, knitted, and hand-braided options, and a new watch face is being introduced that pairs well with their unique styles. The Nike Sport Band, which now contains at least 32 percent recycled fluoroelastomer, will be embedded with recycled flakes from older bands. These colorful flakes will make each and every watch band unique with its own distinct, randomized pattern. The Nike Sport Loop will repurpose yarn and have a flashy space-dye pattern.
[ For more curated Apple news, check out the main news page here]
The post Apple Watch Series 9 And Ultra 2: All The Colors And Prices – SlashGear first appeared on www.slashgear.com