From www.imore.com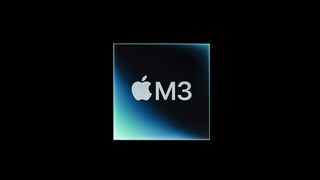 (Image credit: Apple)
Apple recently refreshed its MacBook Pro lineup, and with it came the new generation of Apple Silicon. Apple debuted the M3 lineup with three chips: the M3, the M3 Pro, and the M3 Max. While these make sense for MacBooks, there's one M3 family chip missing — the M3 Ultra.
In his latest Power On newsletter, Mark Gurman revealed that Apple is yet to begin full-fledged testing of the M3 Ultra. It's likely that the Mac Studio and Mac Pro upgrades are further down the line since they're relatively recent launches, and Apple is yet to ramp up testing on them.
Apple M3 Ultra held behind due to limited 3nm manufacturing capacity
Gurman noted that Apple only chose to reveal three M3 versions, likely due to the fact that there are limited 3nm manufacturing capacity available. The M3 family uses TSMC's 3nm process, which is set to define the next generation of silicon.
The A17 Bionic in the new iPhone 15 Pro also uses this process. Additionally, Apple isn't the only company lined up to use this process, which means there's likely little spare capacity available.
Gurman wrote, "As for why Apple started off the M3 switch with the iMac and MacBook Pro: There is only a finite amount of 3-nanometer processors available, with much of the supply going toward the iPhone. So Apple started with two of its lower-volume machines. While the Mac Studio and Mac Pro sell in even fewer quantities, they would require a successor to the M2 Ultra, and that hasn't yet gone into broad testing."
So, in all likelihood, the M3 Ultra will debut with the next-generation Mac Studio and Mac Pro, which are likely going to have relaxed upgrade cycles because of the lower volumes. In the meantime, the M3 Max already seems to be matching the M2 Ultra in Geekbench.
[ For more curated Apple news, check out the main news page here]
The post Apple yet to start broad testing on M3 Ultra, says report first appeared on www.imore.com