From arstechnica.com
mac attack —
15-inch Air would be Apple's first crack at a cheaper large-screened laptop.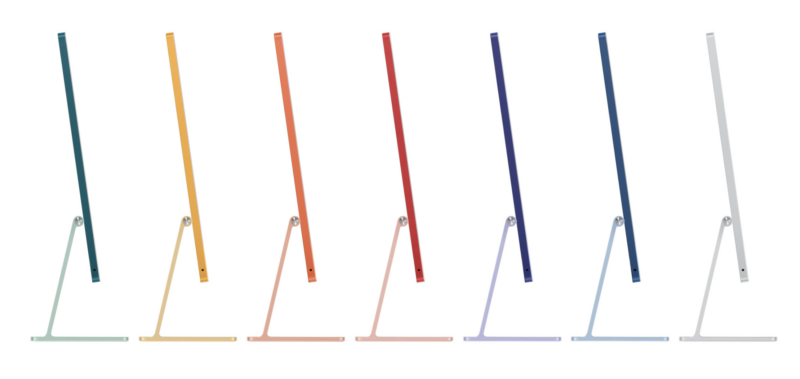 Apple is readying a new batch of Macs to launch "between late spring and summer," according to a report from Bloomberg's Mark Gurman.
The most significant of the three would be a 15-inch MacBook Air, but a new Mac Pro refresh would complete the Mac's transition from Intel's CPUs and AMD's GPUs to Apple Silicon, and a new 13-inch MacBook Air could also be in the cards. Apple is also said to be planning a new 24-inch iMac that could be the first of its Macs to use its next-generation M3 chip.
The 15-inch MacBook Air would be a new product category for Apple: a larger-screened laptop that costs less than a MacBook Pro. Apple's consumer-focused laptops—from the old PowerPC iBook to the first Intel MacBooks to the current MacBook Air—have all ranged between 11 and 13 inches. The 15- to 17-inch PowerBook and MacBook Pro models always required a step up in CPU and GPU power that drove the price up; the cheapest MacBook Air starts at $999, while the cheapest 16-inch MacBook Pro costs $2,499.
There's plenty of room in Apple's lineup for a model in between those two extremes for people who want to fit more on the screen at once or who need text and images to be larger so they're easier to see.
Gurman's report has few details about the new 13-inch MacBook Air beyond the fact that it exists. It could be a new model with an M3 chip, though the M2 model was just released in July, and the gap between the M1 and M2 Air was closer to a year and a half. It could also be an M2-flavored update to the notch-less $999 MacBook Air, in the vein of the M2 version of the 13-inch MacBook Pro.
But Gurman seems more certain that the new iMac will include the M3, given that "Apple has developed the next iMac on the same timeline as the M3 chip." This new iMac would look the same as the current M1 model, from the 24-inch screen to the available color options, but "some of its internal components" will be "relocated and redesigned."
The new iMac is "at an advanced stage of development" and will likely launch in the second half of 2023. Those still waiting on a replacement for the dearly departed 27-inch iMac will need to keep waiting; Gurman has said that Apple is still working on a larger iMac, but this report only mentions the 24-inch model.
As for the Mac Pro, there are no new details aside from the possible spring-to-summer release timeline. Apple has already missed the two-year transition deadline it set for Apple Silicon Macs in 2020, but the plans for the new Mac Pro have reportedly shifted as its development continues. It was originally supposed to have a unique super-high-end Apple Silicon chip, but those plans were scrapped, and Gurman says the version we're likely to get will be based on an M2 Ultra, a follow-up to the M1 Ultra in the Mac Studio desktop.
While the new Mac Pro is said to include room for user-upgradeable storage, the tightly integrated design of Apple Silicon chips makes external graphics cards and upgradeable RAM much less likely. Apple could skip over an M2 update for the Mac Studio to help give the new Mac Pro a better reason to exist.
The post Apple's 15-inch MacBook Air reportedly coming soon, along with new Mac Pro and iMac first appeared on arstechnica.com
In many places around the world, horse races are an attraction that a lot of people love to watch. With the fast-paced action and thrill that each game provides, it is no longer surprising to know that millions of fans have grown fond of it.
Cybersecurity threats have become vast and more sophisticated. The rate of malware attacks and malicious activity counts within seconds despite the size or sector the organization belongs to — no one is safe enough to expect that foe actors will bypass vital company resources.