From www.phonearena.com
There are a lot of things you can reasonably expect a well-connected tech industry pundit, insider, leaker, or publication to reveal about an
Apple product months before an official announcement, but it's incredibly rare to see anyone discuss the potential pricing structure of a groundbreaking new iPad generation with a year or so ahead of a commercial debut.
Believe it or not, that's precisely what
The Elec is doing today, relying on "current industry sources" to try to anticipate just how much more expensive an iPad Pro (2024) duo with cutting-edge OLED display technology could prove compared to the fall 2022-released lineup.
If this report were to pan out next year, the price hikes sound shocking enough to threaten
Apple's long-standing tablet market supremacy, which is really saying something. Fortunately, it's obviously way too early to panic, with the following internal estimates likely to be revised down as iPad Pro (2024) development advances over the coming months.
Are you sitting down for this?
Let's hope so, because we sure wouldn't want to be responsible for any accidents or incidents when you hear next year's 11 and 13-inch iPad Pros are currently expected to cost… $1,500 and $1,800 respectively.
That's absolutely and positively insane, and by the way The Elec's new report is phrased and organized (
English translation here), we're left assuming that would be for entry-level 2024 iPad Pro configurations with 11 and 13-inch screens.
That's right, a next-gen iPad Pro 11 could start at $1,500, which is almost double the $800 base price of a 2022 edition with a good old fashioned LCD panel in tow. The price increase of a jumbo-sized 13-inch powerhouse would be slightly smaller, from $1,099 right now to $1,799 in 2024, although being charged that much for a tablet with (presumably) no keyboard, stylus, or anything extra included is simply… dystopian.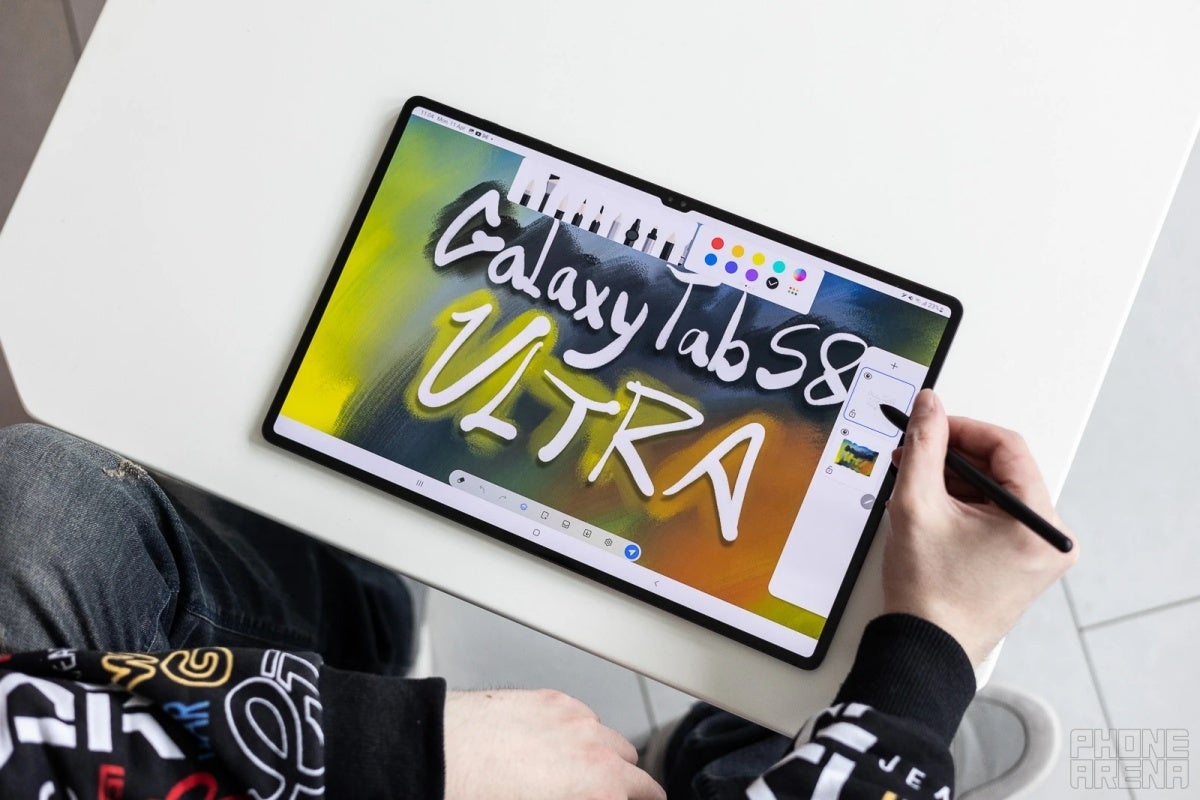 The Galaxy Tab S8 Ultra already comes with a state-of-the-art AMOLED screen… and a not-so-bad price point.
Granted, there are no words on storage variants yet, so perhaps Apple plans to load these bad boys up with 256 or even 512 gigs of local digital hoarding room at those bonkers prices. But even so, the 2024 iPad Pro family sounds like an incredibly hard sell when Samsung's gargantuan 14.6-inch
Galaxy Tab S8 Ultra (with Super AMOLED screen technology) normally starts at $1,100 while a versatile
Microsoft Surface Pro 9 (with a keyboard) can
As The Elec astutely points out, $1,500 and $1,800 would be more than what many MacBooks go for these days, making it even more difficult to recommend an iPad Pro purchase as a smart "investment."
So what will be so special about the 2024 iPad Pro?
For the time being, all that we really "know" is that Apple badly wants to go from LCD and mini-LED to
OLED panels. That's a transition that's going to cost the Cupertino-based tech giant an arm and a leg, apparently, as the OLED displays need to be procured from manufacturers like
These companies will reportedly charge between $270 and $350 for each super-high-quality screen, compared to the $100 to $150 supply price of a "low-end" 10-inch OLED panel, for instance.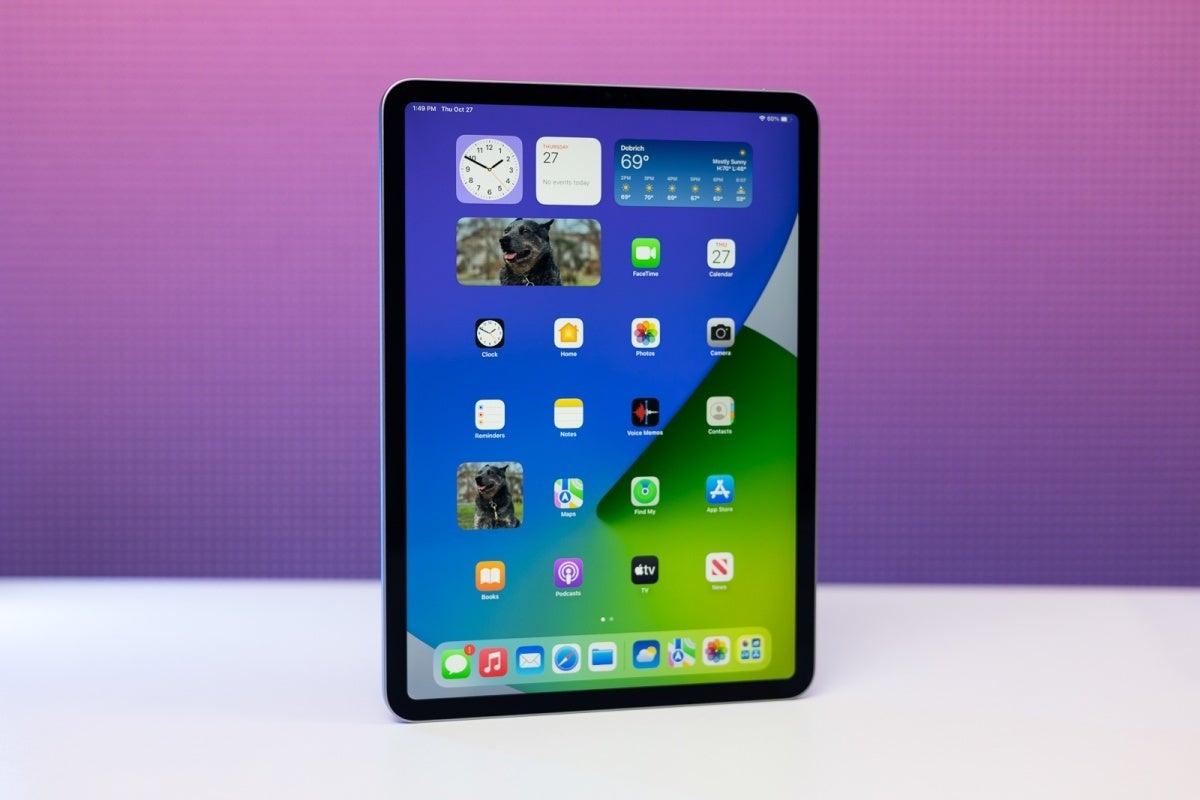 An OLED display would deliver a significant improvement over the LCD panel of the 2022 iPad Pro 11 (pictured here).
From a consumer standpoint, the upgrade from LCD and mini-LED to OLED technology is expected to vastly improve the content viewing experience on what are already arguably the
best tablets in the world for mobile entertainment… and a lot more.
Still, Apple will definitely need to provide many other improvements to justify those aforementioned 60 and 80 percent price hikes, and it's not entirely clear what kind of upgrades could possibly get the job done.
Don't forget that a
2023 iPad Pro lineup with a list of routine enhancements over the 2022 generation is still expected, followed by a radical redesign… of some sort next year. There are obviously a lot of question marks hovering over Apple's 2024 release plans, so for now, it's probably wise to prepare for the worst but continue to hope for the best.
The post Apple's 2024 OLED iPad Pros could start at some absolutely ludicrous prices first appeared on www.phonearena.com
In many places around the world, horse races are an attraction that a lot of people love to watch. With the fast-paced action and thrill that each game provides, it is no longer surprising to know that millions of fans have grown fond of it.
Cybersecurity threats have become vast and more sophisticated. The rate of malware attacks and malicious activity counts within seconds despite the size or sector the organization belongs to — no one is safe enough to expect that foe actors will bypass vital company resources.