From appleinsider.com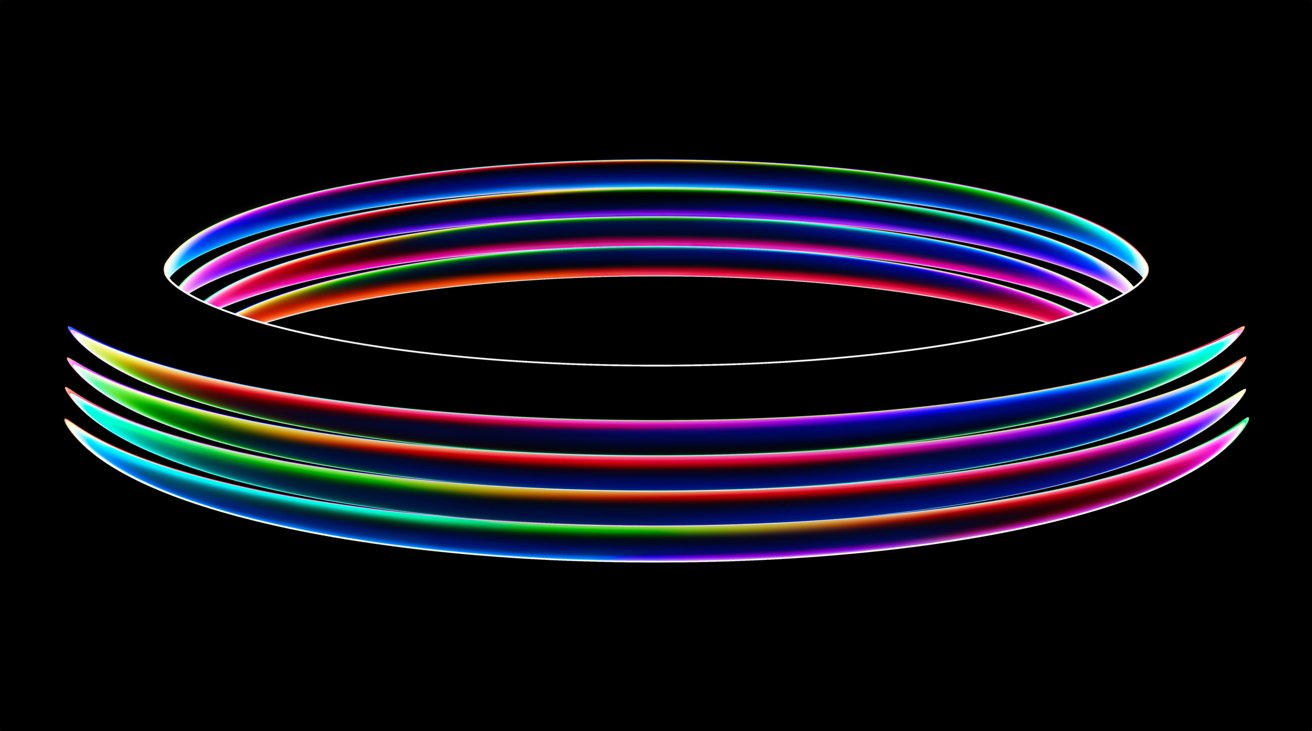 Apple's Worldwide Developer Conference for 2023 is fast approaching. Here's what you can expect Apple to introduce during the week-long event.
The first week of June is a big date in a developer's schedule, as it is when Apple holds its annual Worldwide Developer Conference. For 2023, the event will take place from June 5 and run until June 9.
While typically the venue for Apple's main operating system announcements, WWDC has also become an event when Apple brings out occasional new products and services. For 2023's event, the launches are expected to include one major platform introduction that has been rumored for years.
This is what you could look forward to during Apple's week-long jamboree for developers.
How will WWDC 2023 be presented?
In the past, Apple held WWDC as a live in-person event, with developers from around the globe gathering to share knowledge and to be among the first to see Apple's new software features.
Since the start of the COVID-19 pandemic, Apple has shifted to a virtual event format, with video streams of sessions provided to all those interested in the announcements. The sessions also provided developers with an opportunity to converse with Apple's engineers and experts to find out more.
For 2023, Apple has expressed that the event will be following the same format as usual, complete with the keynote on the opening day and a State of the Union following after.
Though it won't be a full in-person affair, Apple has said it will be holding a special all-day event for developers and students on June 5 at Apple Park. The event will include a chance for visitors to meet teams, celebrate apps in the Apple Design Awards ceremony, and evening activities.
Requests to take part in the open day closed on April 4.
Keynote Hardware
The keynote is the main event, news-wise, as it is when Apple will make most of its major announcements. This can potentially include hardware updates and even new products.
While only Apple itself knows what the announcements will be, here's what we believe it will introduce during the conference.
Apple's long-rumored first AR/VR headset
Of all of the major announcements expected to be made during WWDC, the mixed-reality headset is probably the biggest one. Rumored over multiple years, the headset is anticipated to be Apple's first foray into AR and VR hardware.
Despite many rumors and leakers claiming the headset will make an appearance this year, it's never guaranteed. During the pre-event rumors for WWDC 2022, the headset surfaced as a possibility, only to be left out of proceedings.
For the moment, the rumors have largely settled on a set of hardware and specifications that Apple will probably introduce. For a start, it could bear the name "Reality One" or "Reality Pro" in some format.
Appearing similar in structure to the Meta Quest, the headset will have a ski goggle-like design, with a thin main visor and flexible straps to the sides and top.
To save weight from pressing on the user's face, rumors say Apple will use a separate battery pack that's tethered to the unit. Connecting magnetically, that headset could provide up to two hours of power, before being swapped out for another.
The headset is also long-rumored to use 4K OLED displays in front of each eye, with dozens of cameras and sensors working inside and out of the device. External sensors will track body movements and the environment, while eye tracking and facial expressions will also apparently be detected.
Apple is expected to use chips that will outperform the M1 chip in the device, with it able to run without needing a host device to handle rendering.
For developers, the introduction will give them the opportunity to know Apple's plans and to be provided access to software development kits and tools for making headset-specific apps. However, it is thought the headset will be able to run many iPad apps with developers needing to make "minimal" modifications at most to get them working.
While Apple may introduce a headset during the event, it may still be months before it actually goes on sale to the public. The lead time will give all interested parties time to get their apps and other software in place for the actual public release.
New MacBooks Air
While the headset is likely to capture most of the attention at the event if it makes an appearance, Apple has been teased to introduce more hardware from its Mac slate.
For desktop Macs, after the discovery of multiple Mac identifier listings that seem to be not for MacBook models, the candidates list includes a Mac Studio, a refresh of the 24-inch iMac, and possibly even a Mac Pro.
The Mac Pro has been repeatedly rumored to launch with Apple Silicon sometime in 2023, potentially using a chip such as the M2 Ultra, complete with external GPU support and a smaller tower design. As the last Intel Mac available from the company, the model has been long overdue the transition over to Apple Silicon.
Existing OS updates — iOS, iPadOS, macOS, watchOS, tvOS
As a developer-focused event, WWDC usually handles announcements when it comes to operating system changes. Apple often outlines what its major OS updates will be during the keynote address, months ahead of a release alongside its usual fall product lineup.
While the rumor mill prefers to share hardware stories and leaks rather than those pertaining to software, there's still some rumored alterations on the way.
iOS 17 and iPadOS 17
With iOS 16 being the current generation, it makes sense that Apple will go with iOS 17 for the inbound version.
Some rumors for the annual refresh put forward that the release would be more a quality-of-life and performance-improvement one, with it being light on major features. However that has seemingly changed, and that some "nice to have" features are instead on the way.
Among the changes can be an updated Control Center, redesigned to mark its tenth anniversary.
Wallet was touted in April to have tweaks to the interface, while Find My could push more location-related features.
After iOS 16's Lock Screen changes, more may be on the way, with adjustments to font size, emoji wallpaper, and preset sharing possibly inbound. Apple Music on the Lock Screen may have a simplified user interface, with less text and more graphics. There may even be a simpler grid view for picking out wallpaper.
More of a background feature than anything, Apple has reportedly been working on laying the groundwork for enabling the sideloading of apps, in order to comply with inbound regulatory reforms around the world. However, there stands a chance that Apple won't make the changes available everywhere, but instead only in markets where it is required.
For iPadOS 17, while it may share many feature changes with iOS 17, the big iPad-specific change could be Stage Manager upgrades. The list apparently includes support for webcams in external displays, streaming video and audio from and to multiple sources, and a resizable dock option for the external display.
watchOS 10
The milestone number of watchOS could herald big changes, with an early April report claiming that the fairly static previous generations could be followed in 2023 by a "fairly extensive upgrade."
These changes may include widgets that users could scroll through for information, rather than tapping to open the full apps. This interface will be "reminiscent" of the Siri watch face, but usable as an overlay.
Widget stacks may be borrowed from iOS and iPadOS for use in watchOS 10.
There is also the claim Apple is reconsidering how the Digital Crown works. While the press of the button brings up the home screen at present, it may be used to bring up the widget interface instead.
There has also been some rumors of a new home screen layout or grid that could use folders.
macOS 14 and tvOS 17
It would be remiss of Apple to not introduce both macOS 14 and tvOS 17 at WWDC, but at this time, there aren't any real rumors or speculation to offer about what either operating system will offer.
What is expected is that there will be some feature parity with iOS 17 and iPadOS 17 at some level, so that apps and some features work across the ecosystem.
As usual, we're also anticipating Craig Federighi to offer a joke about the "crack team" working on the new name for macOS 14. We have no idea what it could be, except it'll be a location somewhere in California.
The post Apple's AR headset, new MacBook Air — what to expect from WWDC 2023 first appeared on appleinsider.com
In many places around the world, horse races are an attraction that a lot of people love to watch. With the fast-paced action and thrill that each game provides, it is no longer surprising to know that millions of fans have grown fond of it.