Apple made the right call to push back iPadOS 16, but the move could create new issues for users and developers. Also: The company starts preparing its iPhone 14 September keynote, and more Apple stores could be close to pushing for unionization.
Last week in Power On: Apple's hot quarter masks a behind-the-scenes slowdown.
The Starters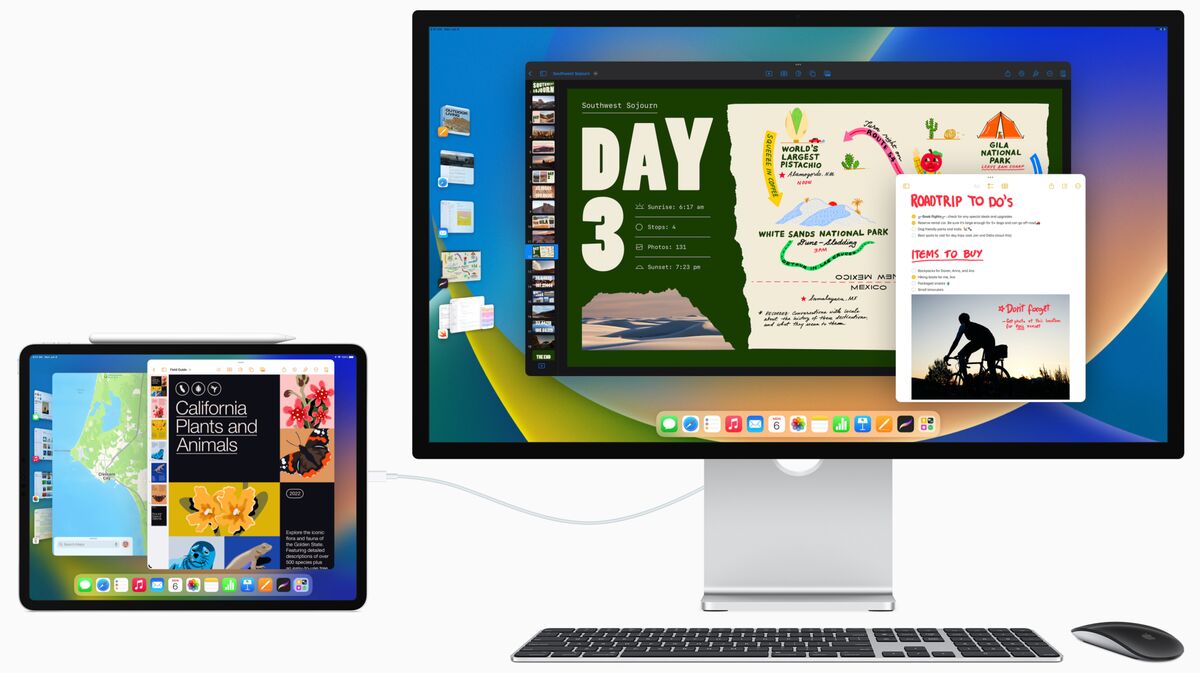 Apple Inc. is pushing back the release of its next major version of iPadOS, the operating system that runs on the iPad, by about a month—from September to October.
That means the software won't come out at the same time as the new iOS, a break from Apple's usual pattern. Since shifting its iPhone hardware release schedule from summer to fall in 2011, Apple has put out its major iPad and iPhone software updates together around September. Even when iOS 7 on the iPad was a complete mess in 2013, the company still launched the iPad and iPhone software simultaneously.
This year, and perhaps in future years, Apple plans to shake up that approach. The iPhone update, iOS 16, and new Apple Watch software, watchOS 9, will launch concurrently in September. Then, about a month later, iPadOS 16 will launch alongside macOS Ventura.
Some people may ask: "Is this really a delay if Apple never announced a specific release date?"
But Apple, of course, has an internal schedule and deadlines. You may envision it as some magical Willy Wonka-like factory that produces things on command, but the company maps everything out months and years in advance. And trust me: iPadOS 16 was indeed postponed. Before engineers were informed of the shift late last month, the plan for at least a year was to release it in September.
Taking a step back, the postponement makes a lot of sense as part of Apple's quest to make the iPad more Mac-like. Both the iPad and Mac are getting Stage Manager, and that reason alone makes it sensible to launch their operating systems at the same time. Apple also sometimes debuts new iPads in October, so tying the hardware and software together would be easier.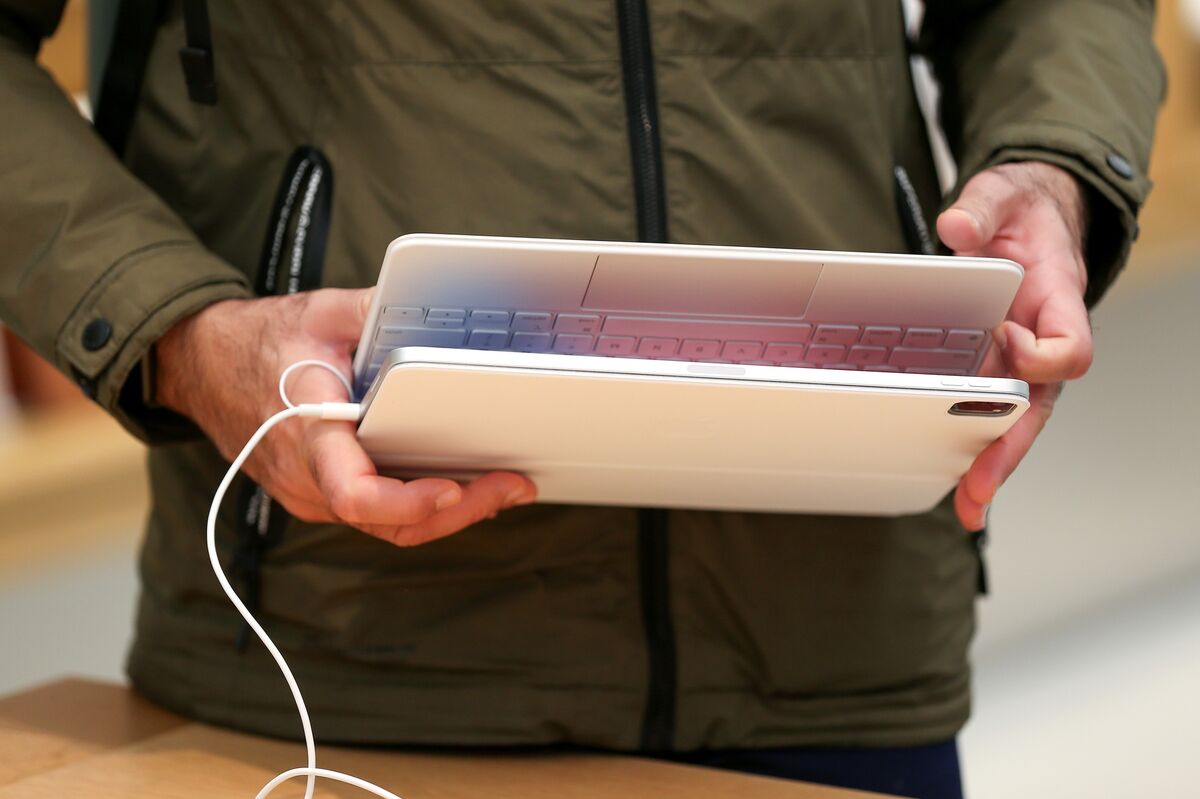 Moreover, the approach would be similar to its current strategy of launching major iOS and watchOS updates simultaneously. Those two operating systems are very much linked: Many new watchOS 9 features require iOS 16 and vice versa. Of course, the Apple Watch requires an iPhone for use, so the company really can't launch those software updates at different times anyway.
That said, there is some risk. Launching iPadOS 16 and iOS 16 a month apart could create headaches for consumers who own both an iPhone and iPad.
For instance, new iMessage features like message retraction and editing won't work seamlessly between iOS 16 and iPadOS 15 devices. Other new features—such as the iCloud Shared Photo Library, more advanced collaboration tools and the ability to transfer FaceTime calls between the devices—likely won't work for those users either.
It will also create problems for some developers. If they're working on universal apps for both operating systems, "it will be a case of not shipping anything until iPadOS ships, or shipping something early that's potentially broken on iPadOS," developer James Thompson wrote on Twitter.
Nonetheless, I still think the delay was probably worth it. The new iPadOS is clearly buggier than its iPhone counterpart, particularly because of Stage Manager. I've written extensively about my concerns about that feature here.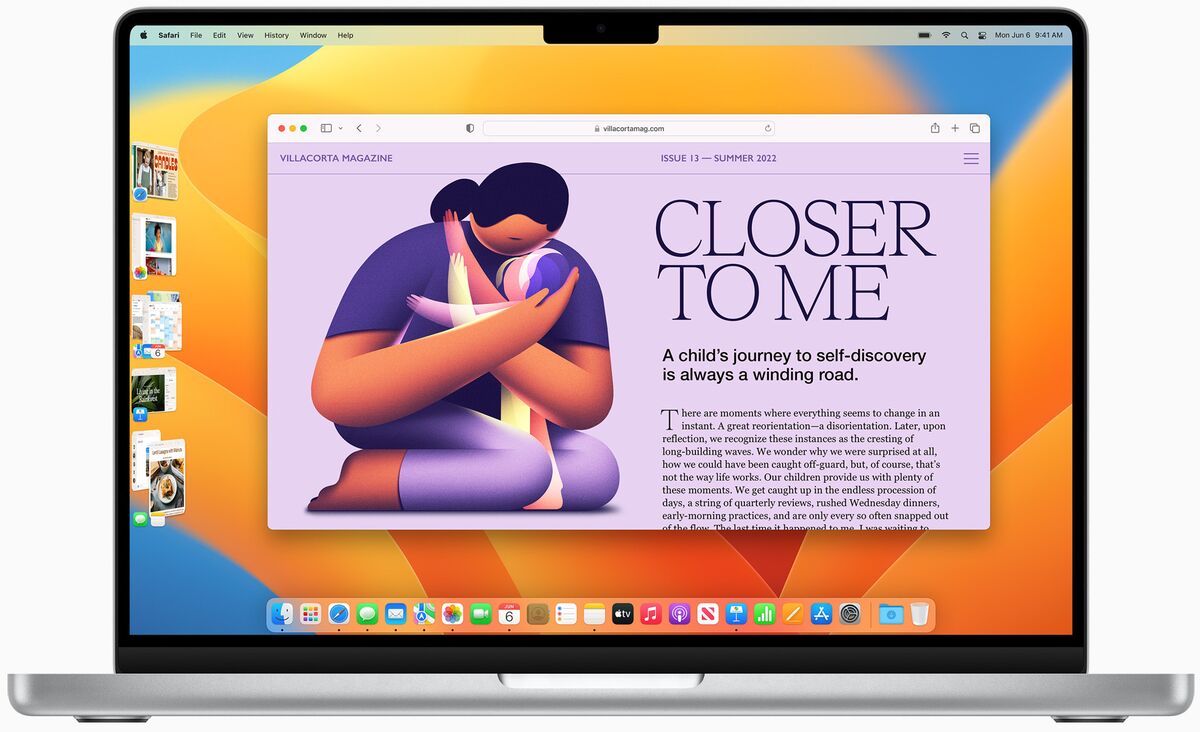 For those just joining us, here's a quick recap of what Stage Manager attempts to do: Users can handle several tasks at the same time, resize windows and quickly bounce between different clusters of apps. But based on my own experience—and feedback I've gathered from other testers—the feature is not intuitive, isn't an upgrade or replacement for true macOS-style multitasking and sometimes crashes unexpectedly. It doesn't work well with some apps and takes up an unnecessary amount of screen real estate. The software also isn't compatible with most iPads and seemed buggier in the fourth beta version of iPadOS than it was in the third.
The more I think about Stage Manager and its many failings, the more obvious it is why Apple made the feature optional (users need to manually enable it in Control Center).
That decision says a lot. I can't recall the last time Apple made a fundamental new feature optional right out of the gate, though the company did use that approach with the Safari web browser design in iOS 15 after a minor backlash.
While I would be surprised to see any significant Stage Manager changes between now and October, launching the feature at the same time as the well-received iOS 16, new iPhones and Apple Watches would have created unnecessary distractions for both the marketing and software engineering teams.
The company may as well get those other products out the door and then worry about iPadOS 16 and Stage Manager a month later. That also will give Apple some extra time to work out the kinks. We hope.
The Bench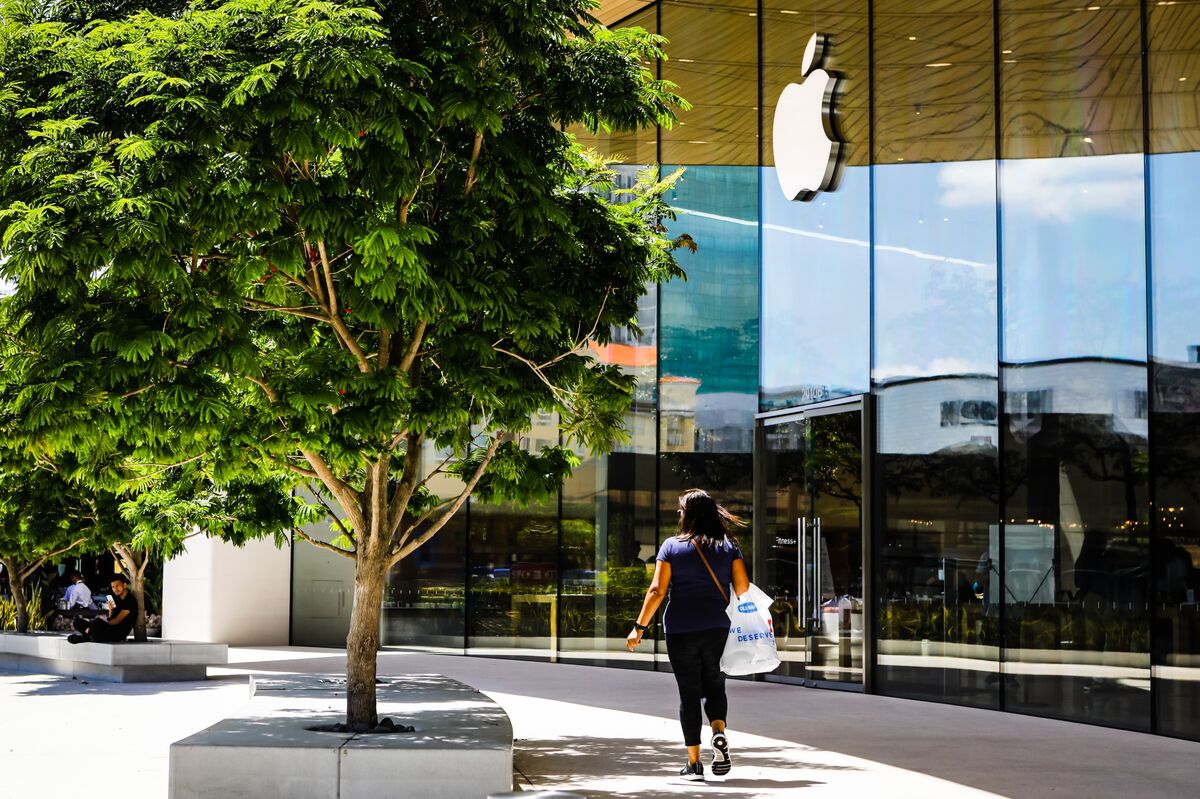 More Apple stores talk up unionization. Earlier this year, the buzz suggested that several Apple retail stores would soon file to unionize and that the company had a nationwide problem on its hands.
Apple's store in Towson, Maryland, became the first to successfully unionize in June. That means employees will have labor representatives negotiate pay and other benefits on their behalf. But no one has followed their lead yet.
There are two reasons why the process has been slow, according to retail employees.
Still, retail employees tell me that many stores continue to discuss unionization and could move forward soon. Some workers say the recent pay increases still don't cover the rising cost of living due to inflation and that some tenured workers are still paid less than new hires.
Despite being happy with some of the new perks, employees also believe Apple took too long to add them. The improved benefits are a sign that the unionization pressure worked, so it makes sense to keep fighting, they say.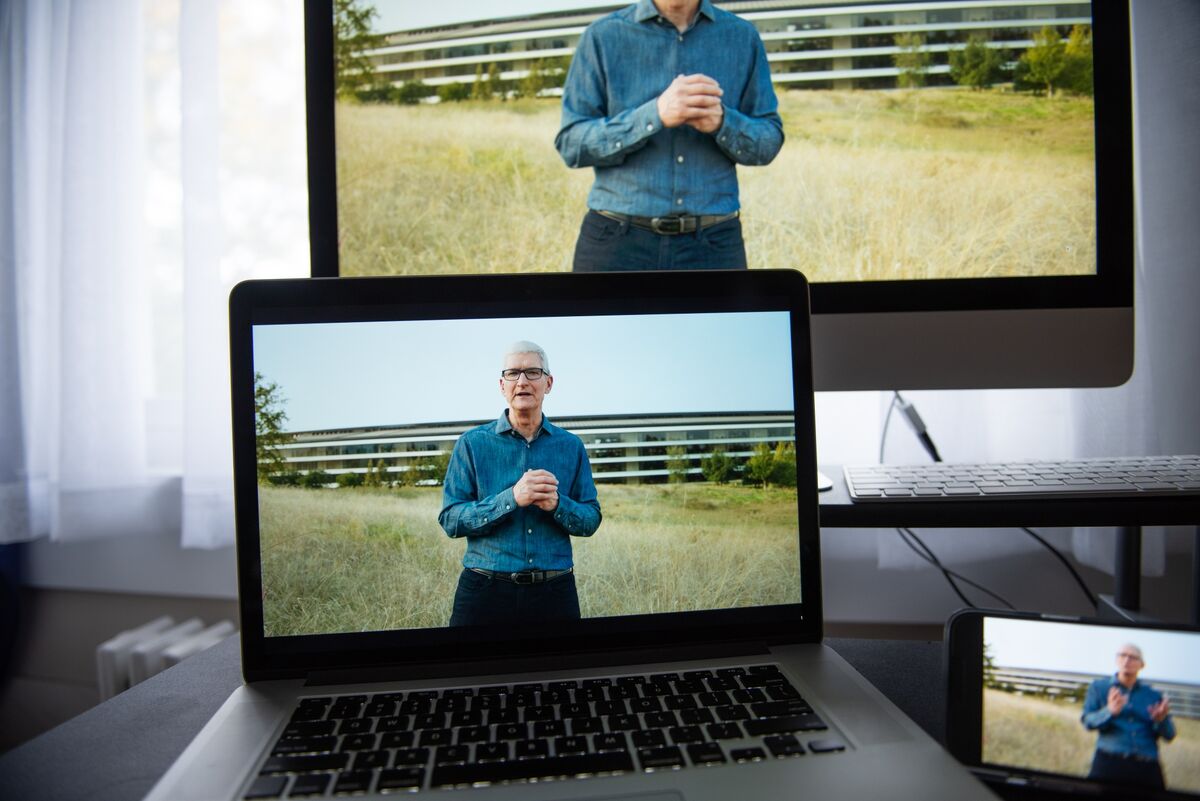 Apple gearing up for its September iPhone launch event. This isn't entirely surprising, but I'm told that Apple has started to record and assemble its September media event, which is likely to take place in the first half of the month (as usual).
As for what you should expect:
The iPhone 14 and iPhone 14 Pro should come as expected—with an always-on screen and redesigned notch on the Pro models. They'll have better cameras across the board.
The regular Apple Watch Series 8 will add a body-temperature sensor, but—like the new Apple Watch SE—will look similar to the previous generation. The big smartwatch announcement will be an Apple Watch Pro with rugged titanium casing, larger screen and beefier battery.
You can read more about what to expect from the next iPhones here and here and Apple Watches here.
My current expectation is that there will probably be two events in the fall: that September launch and an October event for the new iPads and Macs. That would fall in line with Apple's strategy in past years and would save the mixed-reality headset debut for next year, giving it undivided attention.
The Schedule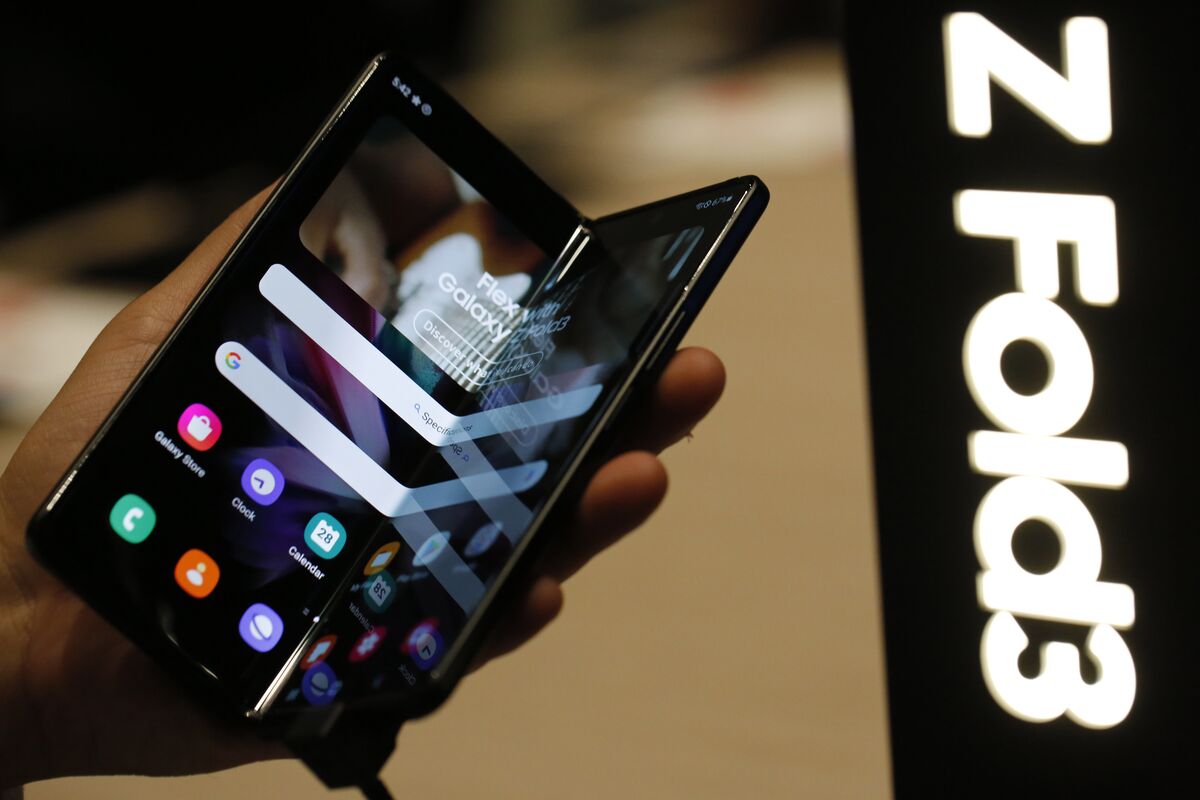 Aug. 10: Samsung poised to announce its next slate of devices. The company is set for its biggest launch event of the year—scheduled about a month before Apple's iPhone 14 debut. Like Apple's recent events, the Samsung launch will be held virtually. What should you expect? Updated versions of both the flagship Galaxy Z Fold and Galaxy Z Flip, new pro Galaxy Buds and fresh versions of Samsung's smartwatches. Stay tuned for more coverage during the event.
[shareaholic app="follow_buttons" id="28160756″]
You can read the original article here —> [ Read More ]
In many places around the world, horse races are an attraction that a lot of people love to watch. With the fast-paced action and thrill that each game provides, it is no longer surprising to know that millions of fans have grown fond of it.
Cybersecurity threats have become vast and more sophisticated. The rate of malware attacks and malicious activity counts within seconds despite the size or sector the organization belongs to — no one is safe enough to expect that foe actors will bypass vital company resources.