From www.imore.com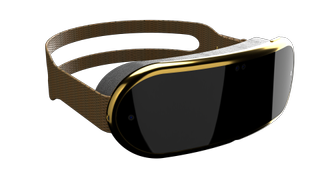 (Image credit: Antonio De Rosa / ADR Studio Design)
Talk of Apple's unveiling of the oft-rumored Reality Pro AR/VR headset continues to gather a pace as we get ever closer to it finally happening.
While we've new hearing claims of an impending announcement for months, it now looks more likely than ever that Apple will finally take the wraps off its first foray into the world of augmented and virtual reality headsets during the WWDC23 event. The event's opening keynote will take place on June 5, 2023.
A new report by one well-respected analyst has again pointed to that WWDC unveiling, complete with details on who will be responsible for building key parts of the overall package.
A whole new reality
Discussing some of the suppliers of the parts used in the as-yet unconfirmed headset, Kuo said that there will be a number of partners involved in producing what is sure to be Apple's biggest release in recent years.
Luxshare will be tasked with assembling the headset, with others producing key components. The "micro OLED display (exclusive to Sony), dual processors (exclusive to TSMC), casing (Everwin Precision as the main supplier), 12 camera modules (exclusive to Cowell), and external power supply (exclusive to Goretek) are the top 5 most expensive material costs for this new device," Kuo says.
Apple's Reality Pro headset is expected to cost around $3,000 when it goes on sale later this year. While the headset will be announced at WWDC 2023 in June, it's strongly expected that it won't be available for a number of months to allow Apple and its developer partners to get their apps ready. A similar delayed-release allowed developers to get Apple Watch apps ready for the big day, ensuring that early adopters have software to use when their new device arrives.
The WWDC23 event will be streamed online although some developers have been able to score an invitation to Apple Park as well.
The post Apple's Reality Pro AR/VR headset's WWDC23 unveiling is now more likely than ever first appeared on www.imore.com
In many places around the world, horse races are an attraction that a lot of people love to watch. With the fast-paced action and thrill that each game provides, it is no longer surprising to know that millions of fans have grown fond of it.