From www.pocket-lint.com
Beats/Pocket-lint

Beats Studio Buds+

The Beats Studio Buds+ are a fun, energetic listen that offer improved noise cancellation, better sound quality, a comfier fit and longer battery life. There's only $20 between them too, which makes these feel like even more of a great deal.

Pros

Fun, energetic sound
Good noise cancellation
Improved battery life

Cons

Treble could be more refined
No wireless charging
No wear sensor

Beats/Pocket-lint

Beats Studio Buds

The Beats Studio Buds are still a great pair of headphones, but their features and capabilities are looking a little long in the tooth compared with the competition. If you find them on discount, they're still well worth a look.

Pros

Decent sound
Universal compatibility
Comfortable fit

Cons

Slightly harsh treble
Weak noise cancellation
No wireless charging
The Beats Studio Buds+ are an updated version of 2021's original Beats Studio Buds – true wireless in-ear headphones that, at launch, offered a good amount of features at a very affordable price.
Two years on, they're starting to look a little less competitive, so Beats announced the Beats Studio Buds+, which offer improvements across the board for only a very small uplift in price.
How do the original Studio Buds fare against the newest additions, and if you own the originals, should you be considering an upgrade to the "Plus"? Here are all the differences that you need to know about.
Price, specs & availability
At the time of writing Beats confirmed to us that the original Beat Studio Buds will not be discontinued, which means you will be able to buy both the Studio Buds and the Studio Buds+.
That seems like a slightly confusing decision to us, considering the clear improvements in the Buds+ and the very small price uplift you'll spend to get them.
Still, the Beats Studio Buds will be available slightly cheaper all the same, at $149.99/£159.99, while the Beats Studio Buds+ will set you back $169.99/£179.99.
| | Beats Studio Buds+ | Beats Studio Buds |
| --- | --- | --- |
| Brand | Beats | Beats |
| Battery Life | 6 hours/9 hours (ANC on/off), 36 hours total | 5 hours/8 hours (ANC on/off), 24 hours total |
| Noise Cancellation | Yes | Yes |
| IP rating | IPX4 | IPX4 |
| Weight (earbuds) | 5g | 5g |
| Dimensions (earbuds) | 15.6 x 21.6 x 19.8mm | 15 x 20.5 x 18.5mm |
| Waterproof | Yes | Yes |
| Charging | USB-C | USB-C |
| Price | $169.99/£179.99 | $149.99/£159.99 |
| Color | Ivory, Black, Transparent | Black, White, Red, Ocean Blue, Moon Grey, Sunset Pink |
| Chip | Beats proprietary platform (Gen 2) | Beats proprietary platform (Gen 1) |
| Spatial Audio | Yes | Yes |
| Special features | 4 included eartips | 3 included eartips |
Design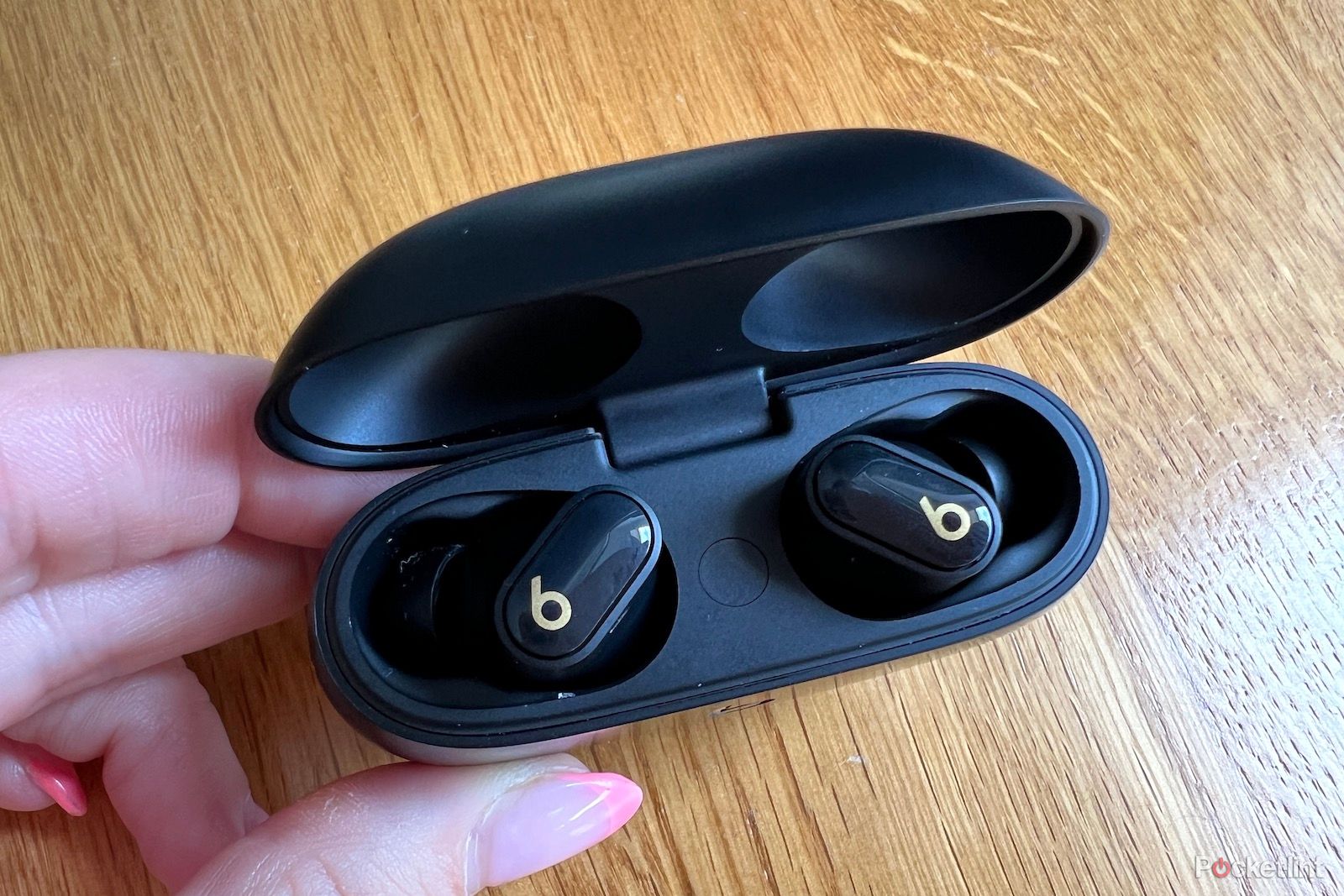 There is very little difference in the design of the Beats Studio Buds+ compared with the original Studio Buds, and there are mere millimetres difference in their quoted dimensions – both for the buds themselves and the case.
The Studio Buds+ measure 15.6 x 21.6 x 19.8mm, with case dimensions of 51.5 x 73mm x 25.6mm – the original Studio Buds measure 15 x 20.5 x 18.5mm with a case that's 51 x 72 x 25.5mm. Each earbud weighs the same, at 5g each, and overall the weight of the buds docked in the case is almost identical – 59g vs 58g.
There are some very subtle differences to the shape of the casing though, for better fit, and the newer Studio Buds+ also come with an extra ear tip to improve the fitting for smaller ears. We found them to be more comfortable to wear for long periods, and they also felt very subtly more secure too.
The "b" control button remains the same on both, though we did find the Studio Buds+'s button to be more clearly clicky, meaning you were more sure that your commands had been registered.
Perhaps one of the main differences in design is the available colours that they are available in. At launch, the Studio Buds+ are offering ivory, black and gold and transparent, whereas you can get the original Buds+ in a choice of six colours.
Hardware
On paper, the features that the two buds are capable of might look very similar. However, there have been some pretty sizeable improvements across the board.
Beats reckons that it has redesigned 95 per cent of the internals, with a completely new acoustic architecture and venting system that promotes improved airflow. This helps to get more air to the new, custom-built transducer to help for a cleaner bass response, plus helps to improve air release too, removing pressure from the ear during playback.
The result, as we found, was more comfortable longer listens in the Beats Studio Buds+. We happily had these buds in all day during testing, and sometimes forgot we did.
Compatibility
Both buds do a great job of serving up Android and Apple customers with a largely similar experience.
Crucially, both offer one-touch pairing, with Google Fast Pair supported for Android users, and iCloud pairing for Apple users. This ties them to your Google and iCloud accounts for quick pairing with other devices you own, plus you can see battery and ANC details natively within your phone settings menu.
You can also use Find My on iOS and Find My Device on Android to locate lost buds, and receive over-the-air firmware updates – though Android users need to download the Beats app for this – for iOS users, it happens automatically.
Noise cancellation and call quality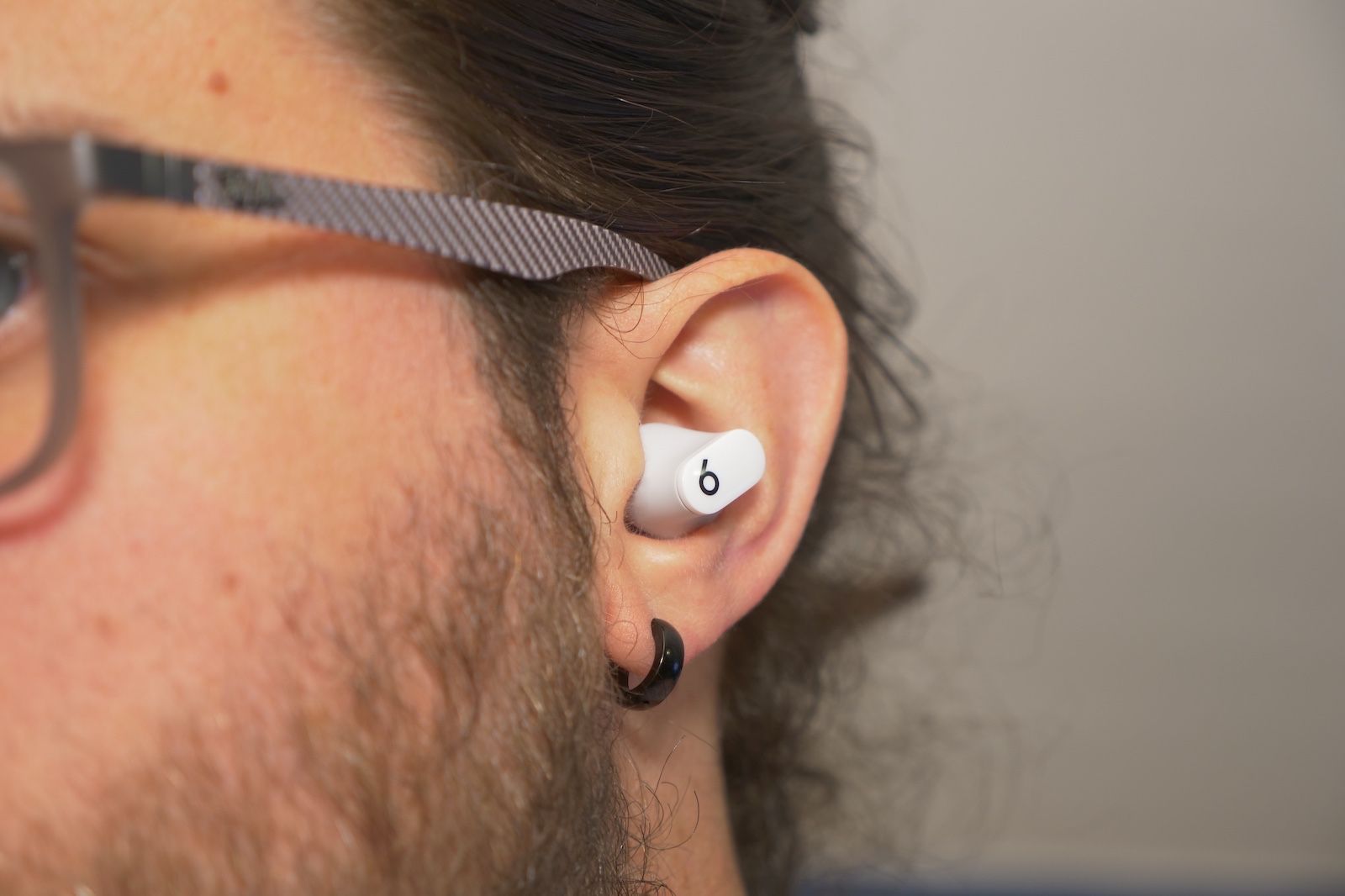 All three of the in-built mics are now three times larger to help improve call quality and noise cancelling, with improved sensitivity and higher signal-to-noise ratio. The stats suggest noise cancelling is 1.6x better and transparency is 2x as good as in the Beats Studio Buds.
While we have no way of measuring that, we certainly felt the noise cancelling had taken things up a notch during the testing of the Beats Studio Buds+, coming much closer in performance to the AirPods Pro 2 that the previous version had managed.
Noise cancelling remains a largely one-size-fits-all approach though, in that there is no tweaking the levels outside of activating transparency mode on either model. However, the ANC does feature Adaptive Fit in the Studio Buds+, and will adapt its performance based on how it is sitting in the ear at any given time.
Battery life
Battery life is considerably better on the Beats Studio Buds+ compared with the Beats Studio Buds. In fact, there's a 50 per cent boost in the battery life of the case anf 16 per cent boost in the earbuds themselves.
That equates to a rise from five hours to six hours of playback with ANC on, or from eight hours to nine hours with ANC off. You'll get three full charges in the case after that too, making the jump from 24 hours in the Studio Buds to 36 hours in the Studio Buds+ in total.
Beats Studio Buds+ vs Beats Studio Buds: Which is the best?
The clear winner between the two is the Studio Buds+, which brings better battery life, better noise cancelling and an improved audio performance, all alongside a more comfortable fit. Even better, they're available for only $20/£20 more than the original Studio Buds are available for.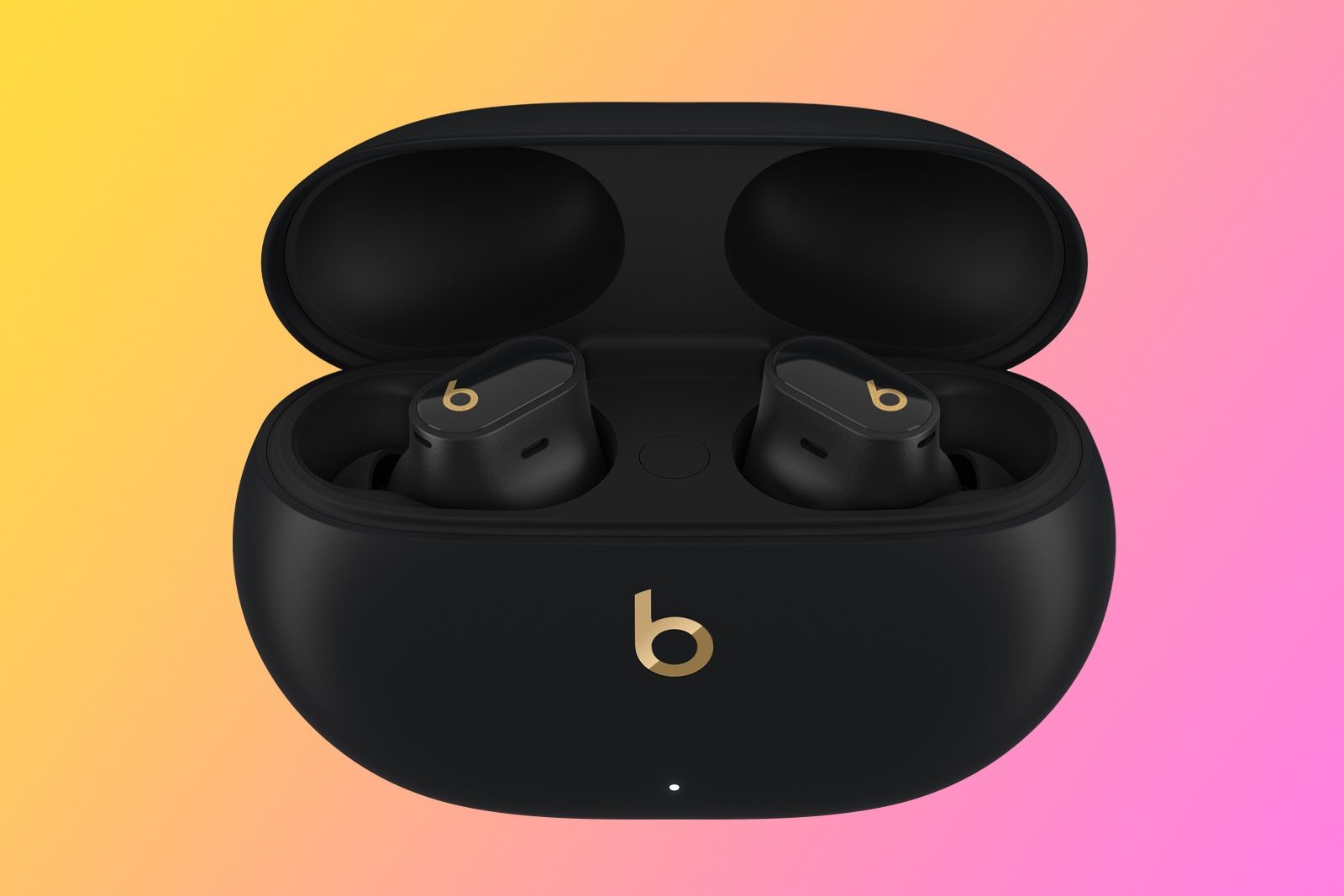 Beats/Pocket-lint
Beats Studio Buds+
Editor's Choice
The Beats Studio Buds+ deliver some great improvements on their predecessors, offering fantastic value for both Android and Apple users alike.
The original Beats Studio Buds are still great headphones if you can find them on a discount – but that's really the only way to recommend them now their successors exist. Keep an eye out for offers and snap them up if you see them, just expect lighter noise cancelling and a slightly shorter battery life.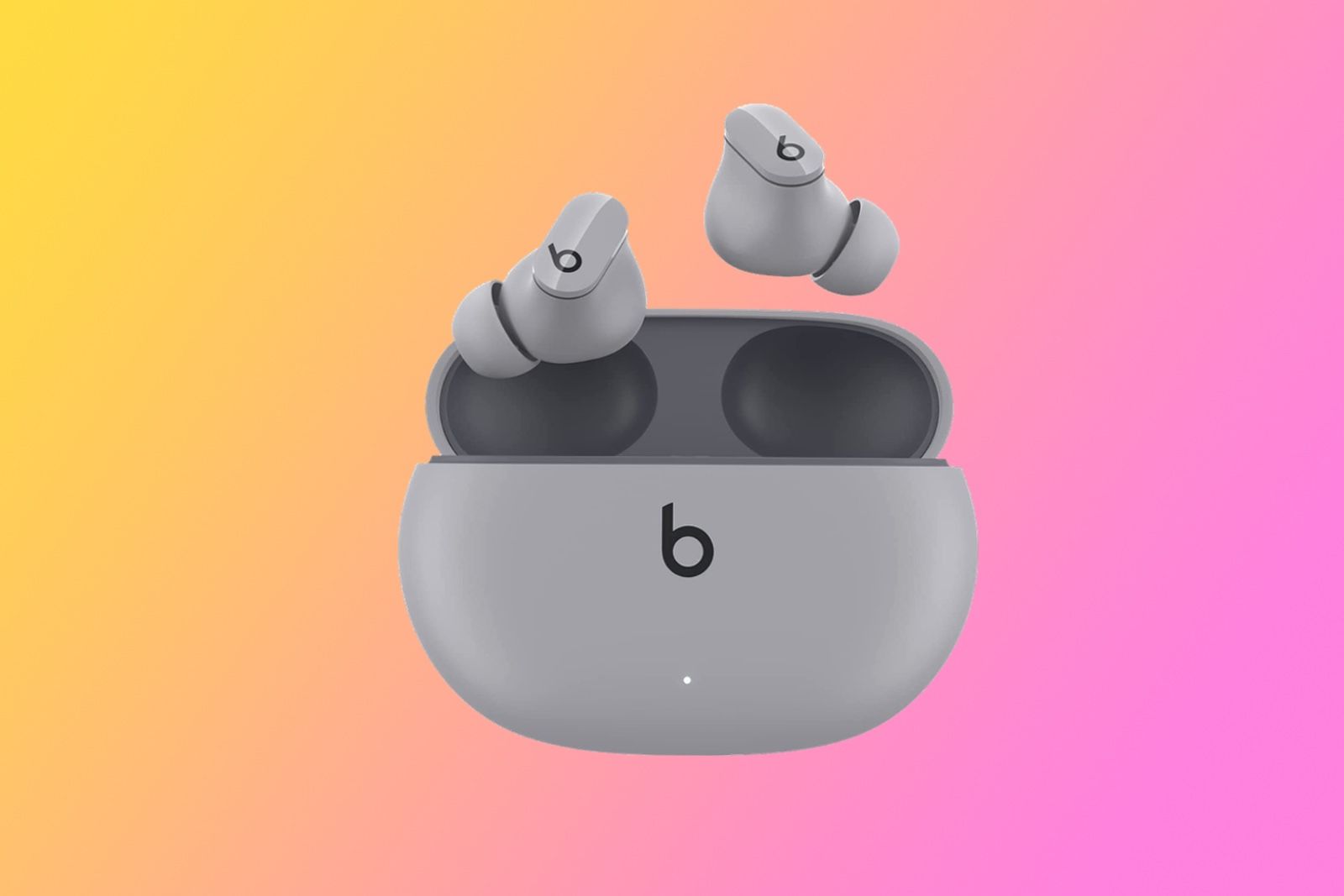 Beats/Pocket-lint
Beats Studio Buds
Good alternative
If you can find these on offer, then they could be well worthy of consideration.
The post Beats Studio Buds+ vs Beats Studio Buds: What's the difference? first appeared on www.pocket-lint.com
In many places around the world, horse races are an attraction that a lot of people love to watch. With the fast-paced action and thrill that each game provides, it is no longer surprising to know that millions of fans have grown fond of it.