From www.imore.com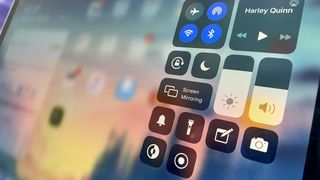 (Image credit: Future)
A bizarre supply chain report Friday claims that Apple is planning to roll out a new 12.9-inch iPad Pro model with an LCD display, downgrading from the mini-LED introduced two years ago.
A preview of this report yesterday was touted as insight into Apple's new larger iPad Air, a rumored size upgrade on the current 10.9-inch configuration, which is one of Apple's best iPads outside of the Pro lineup.
However, Digitimes' full report states: "Industry sources have revealed that Apple is rolling out new iPad Pro models and both the new 12.9-inch iPad Pro model and the new iPad Air are designed with traditional LCD backlights, rather than the mini-LEDs Apple introduced to its premium 12-9-inch iPad Pro model two years ago.
So what on earth is going on?
LCD iPad Pro – iMore's take
The report says that "component changes" "might have postponed the production of the 12.9-inch iPads to early 2024 at the latest," suggesting a release next year. "12.9-inch iPads" denotes that this report might indeed be referring to a larger 12.9-inch iPad Air, which we've heard rumors about previously. However, the much more potent report here is the rumor of a massive step back in iPad display tech, which sounds almost too bizarre to be true.
DigiTimes says that "industry sources suggest that Apple's pivot back to conventional backlight technology and its incorporation into the iPad Air product line could be motivated by the company's focus on scalability and market penetration."
The report strangely suggests that Apple's mini-LED iPads have high manufacturing costs that "have been a hurdle for broader industry adoption."
However, the report also notes that Apple is still planning AMOLED iPad Pro models for as early as 2024. Could it be that Apple is actually planning to upgrade its mini-LED iPad Pro to an OLED display, and introduce a cheaper 12.9-inch model that doesn't feature the same display tech? Such an iPad would undoubtedly be more affordable and feature less potent brightness and HDR performance. Either way, Digitimes reiterates that Apple is "returning" to LCD in some form or another.
Apple's 2024 OLED iPad Pro still seems nailed on at this point, so it seems the latter suggestion of an iPad Pro lineup that offers both LCD and OLED is a possibility. However, it's also very possible that Digitimes, which does not have a 100% track record in this regard, has misconstrued information about the 12.9-inch iPad Air.
With a 2024 rollout on the cards, we'll have to wait until next year to find out. But a cheaper LCD iPad Pro (it better be cheaper) is an interesting prospect.
More from iMore
[ For more curated Apple news, check out the main news page here]
The post Bizarre report claims next 12.9-inch iPad Pro to ditch mini-LED for LCD first appeared on www.imore.com