From appleinsider.com
B&H Photo is your go-to destination for massive discounts on Apple computers, and this week doesn't disappoint. The photo giant slashed prices on popular models of MacBook Pro, MacBook Air, and even Mac mini.
This week's best deals include a $1,600 discount on a fully-loaded 16-inch MacBook Pro, capable of handling your photo and video journey. Or, bring home the most affordable Mac product with the mini coming in at only $549, and you get free expedited shipping in the lower 48 that puts products in your hands in two days.
$1,520 off MacBook Pro Kit
B&H Photo is selling the ultimate MacBook Pro Kit designed to give you everything you need to outfit your office or study space. The fantastic kit comes with a black Apple Magic Mouse, USB-C hub, laptop bag, 4-port USB wall charger, Microsoft 365 subscription, and AppleCare+.
And that's just the accessories. The MacBook Pro offered in this deal is a loaded beast of a machine powered by the M1 Max chip, 64GB of RAM, and 2TB of SSD storage. Plus, customers can snag one in either Space Gray or Silver for only $3,171.96.
The latest Mac mini for only $549
Mac users have more options than ever, including the Mac mini as the go-to affordable desktop replacement. Now, B&H Photo is selling the Mac mini for only $549, which makes it $150 cheaper than you can buy from Apple.
Although this Mac mini is only the entry-level model, it still boasts enough capability to power the everyday user. It has the M2 chip, 8GB of Unified Memory, and 256GB of SSD storage; you only need to pair it with a Studio Display for an unbeatable setup.
$120 in savings on the M2 MacBook Air
While the Mac mini is a practical option for desktop users, those looking for something more mobile will want to look at B&H Photo's $120 discount on the M2 MacBook Air. The 13-inch model is perfect for those requiring a lightweight option that still packs a punch.
For only $1,179, Apple users will find this upgraded 13-inch MacBook Air provides an affordable yet usable piece of hardware. It also sports the M2 chip, a bump up to 16GB of Unified Memory, and 256GB of SSD storage. You can pick one up in the lovely Midnight finish at $120 off.
Fully-loaded MacBook Pro with $1,600 off
Abandon practicality and go for total performance with the 16-inch MacBook Pro that B&H has on sale for $3,299. That price reflects a whopping $1,600 off the retail price but comes with unreal capabilities.
Those capabilities come from the M1 Max chip, 64GB of RAM, and 4TB of SSD storage. These components give this MacBook Pro the computing power you need for the most demanding projects, like rendering 4K Pro Res streams or coding massive applications.
Apple Studio Display for $1,499
There is no better way to enjoy your Mac than by pairing it with a top external display. B&H Photo thought so, too, and slashed its price for the Apple Studio Display by $100, bringing it to a much more affordable $1,499.
The Apple Studio Display puts 27 inches of 5K resolution in your face, supports over 1 billion colors, and an A13 chip powers ambient light sensors and the gorgeous 12MP HD FaceTime camera. This model comes with standard glass and a tilt-adjustable stand.
Find incredible deals on gear from elsewhere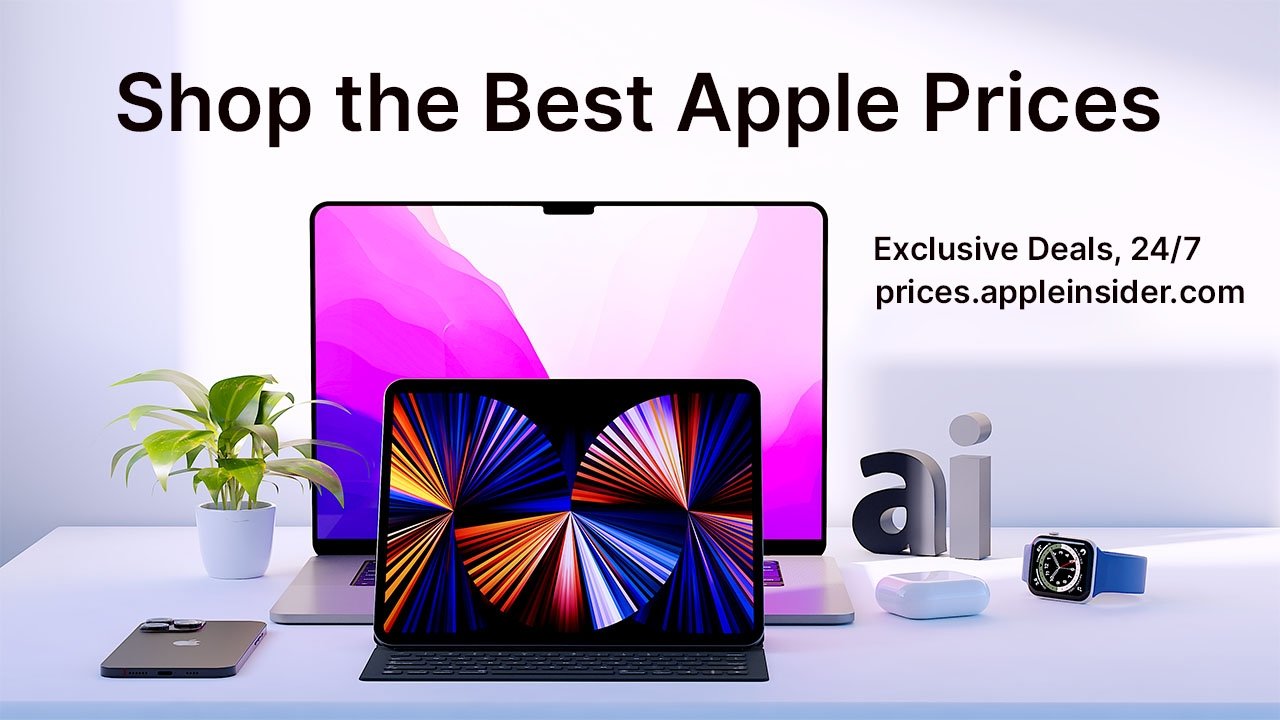 From the new MacBook Air 15-inch to the M2 Mac mini, AppleInsider readers can snap up exclusive discounts on the latest Apple hardware. Be sure to visit our Apple Price Guide to view the best sales and special offers at Apple resellers.
[ For more curated Apple news, check out the main news page here]
The post Early Labor Day deals knock up to $1,600 off Macs, Apple Studio Display at B&H Photo first appeared on appleinsider.com