From bgr.com
Eve is taking on the Hi-Fi market for Apple users at IFA 2023. With the new Eve Play audio streaming device, you can stream your favorite tunes from your iPhone and iPad using AirPlay 2 with high-end quality to your existing Hi-Fi system.
By offering different outputs with coaxial-digital, optical-digital, and Cinch-/RCA analog ports, this is the perfect option for Apple users and audiophiles who currently don't have many Hi-Fi options. The box also works with an ethernet port and supports Wi-Fi 2,4Ghz and 5Ghz.
With the app's Audio Sync feature, Eve Play can compensate for the latency from your iPhone to your Hi-Fi device automatically or manually.
This box will be available starting November 14th for $150. The company says Eve Play lets you "stream music via AirPlay 2 to existing amplifiers, active speakers, or soundbars conveniently and in high fidelity."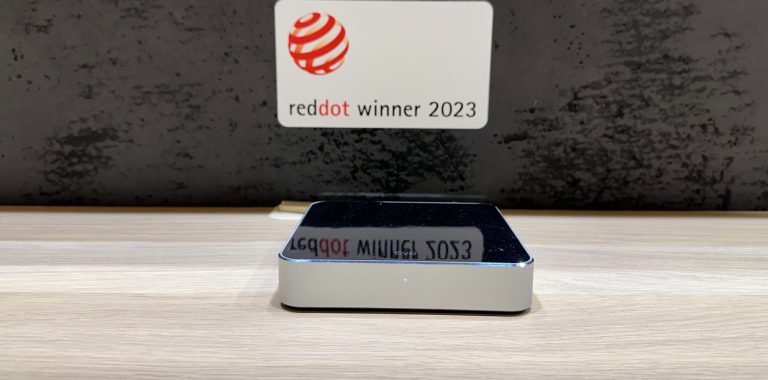 The press release says this high-end audio adapter "connects the stereo system to your home network for convenient music playback directly from your Apple devices. This way, your tried-and-tested Hi-Fi system becomes the new star of your multi-room setup."
That said, users have at least one more option for true Hi-Fi listening. Although Apple brought support for Lossless and Hi-Res Lossless on Apple Music a few years ago, it doesn't have any headphones or HomePod that support Hi-Res Lossless capabilities.
Besides that, Even has also announced its Thermo Control wireless temperature sensor that will be exclusive to the European Union market. The company says this device is Matter compatible, as it's also planning to release a Matter firmware upgrade for its MotionBlinds product unveiled early this year.
BGR will keep bringing the latest announcements and innovations presented at IFA.
[ For more curated tech news, check out the main news page here]
The post First look: Eve Play streaming box with AirPlay 2 unveiled at IFA 2023 first appeared on bgr.com