From www.techlusive.in
Rumours of a foldable iPhone have been running viral for the past year or so. However, there is solid proof that a foldable display MacBook is also in the works. So far, we had only seen patent designs showing a foldable display, but Apple never confirmed what devices it was for. Also Read – Apple and Samsung capture 96 per cent of global smartphone operating profits
However, the company just updated a 2020 set of patents related to the Apple foldable display. Patently Apple spotted the update and confirmed that a foldable Apple laptop could be coming soon. This raises a lot of questions, especially about the device's name. Also Read – Tim Cook's cautious approach could mean Apple misses out on AI rat-race, but that's not a bad thing
Apple's desktop and notebook lineup is branded as the Mac lineup, and touchscreen tablets are branded as iPads. But this foldable display has a touchscreen in a laptop form factor. This could indicate a whole new range of Apple products. Also Read – From Bill Gates to Elon Musk, here is what tech bosses are saying about AI
Twenty Apple patents confirm foldable display laptop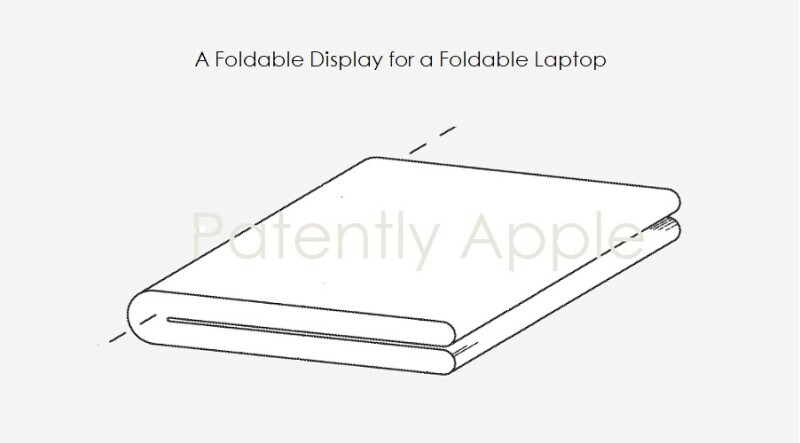 Here is an excerpt from the updated Apple patents that confirms the new device. "A laptop computer, comprising: a housing having an outer surface, an inner surface, and first and second housing portions coupled by a hinge, wherein the housing is operable in open and closed positions; a flexible display on the inner surface that spans at least partially across the first and second housing portions; an additional display on the outer surface; and a touch sensor configured to gather touch input on the outer surface when the housing is in the closed position"
In short, the patent is applied for a folding display with touchscreen input. The display will run on the outside and the inside of the laptop. The patent design looks familiar to the recently launched Asus Zenbook 17 Fold OLED. It means you could use it as a normal laptop, but then remove the keyboard and reveal a massive touchscreen display.
There are 19 more points in the patent report, confirming this foldable device is a laptop. Moreover, there are specifics about the flexible touch sensor, displays, and the overall look of the device. From these patents, it is safe to assume that Apple will include a tablet mode for this laptop.
We can also see why Apple feels the need to make such a laptop. If you go out to buy a Windows laptop, you get multiple options, including touchscreens, 2-in-1s, and more. However, you don't get a touchscreen option on a Mac. You can get an iPad, but that won't run power apps like the Premier Pro, for which you need a Mac.
---
---
The post Foldable iPhone? Nah, Apple is working a foldable MacBook first appeared on www.techlusive.in
In many places around the world, horse races are an attraction that a lot of people love to watch. With the fast-paced action and thrill that each game provides, it is no longer surprising to know that millions of fans have grown fond of it.