From www.tomsguide.com
While Samsung has made no secret of its desire to experiment with ways of getting more screen space on its devices — either with foldables like the Galaxy Z Fold 5 or something more exotic — Apple has thus far stuck rigidly to conventional display tech.
But the company clearly has one eye on the future, with a foldable iPhone occasionally tipped for 2025, and now a patent shows a future Apple device might embrace a different way of giving you more screen for your buck.
Spotted by Patently Apple, Apple describes an electronic device with housing to accommodate an expandable scrolling display. It's not clear whether this is for a phone, tablet or even a Mac, with Apple keeping things vague as it has on past rollable applications.
It can be used in both expanded and retracted modes (just with more screen on the latter), and you can see its possible states from different angles in the image below, captured by the site.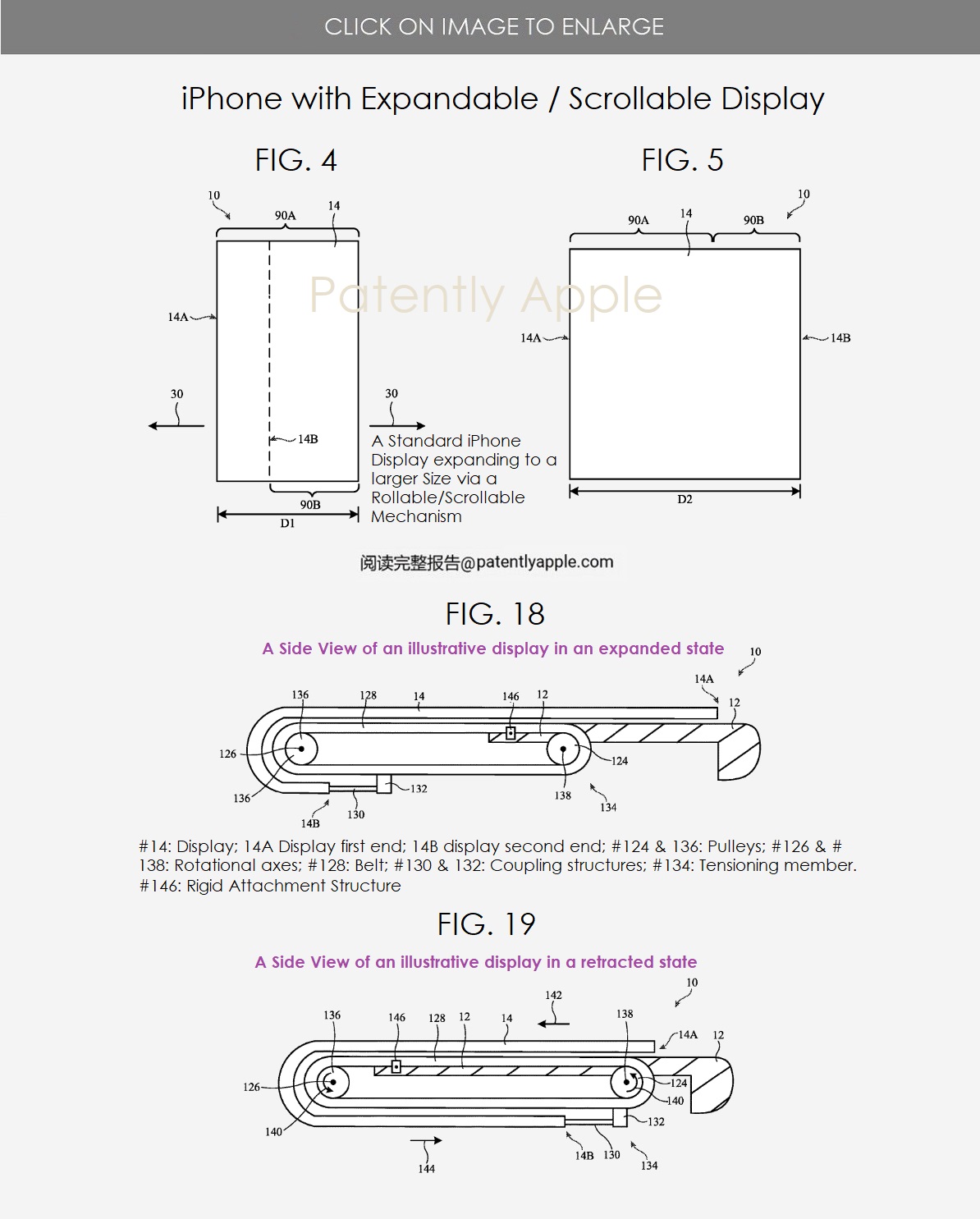 It's not a million miles away from other scrollable phone prototypes we've seen, with the very appealing idea being that you can have something pocketable and not too unwieldy, but with the ability to provide more screen when you need it.
Crucially, while we've seen a fair few prototypes, no handsets with the tech are commercially available as of yet, suggesting the technology isn't quite ready for mainstream adoption. While foldables have question marks over durability thanks to the finite number of folds they can endure, the moving parts of technology like this could make it vulnerable in a whole different way.
That could mean Apple looks to a more tried-and-tested way of increasing screen space. At least at first.
Apple's foldable plans
In the past, Apple has been slow to adopt cutting-edge new features, choosing to wait until they're mature enough to integrate smoothly (Face ID, for example). It seems like expanding and/or foldable screens are following a similar trajectory, and Apple will be quite late to the party when something arrives.
We shouldn't have much longer to wait according to reports, with even Samsung betting on Apple's arrival in the space next year. But it may not be the device you're expecting, with Apple tipped to test the waters with a folding iPad first.
On one level, that seems crazy, given the iPhone is consistently one of the best selling bits of electronics in the world. But going with iPads first might prove safer (fewer people buy them, so it's a good way of getting the tech in a manageable number of hands) and make smart business sense to boot.
While just under 30% of people use an iPhone worldwise, Apple has a massive 55% hold of the tablet market. A theoretical folding iPad should eat other foldable tablets like the Asus Zenbook Fold and Lenovo ThinkPad X1 Fold for breakfast. It's just harder to predict how a folding iPhone would do against long-established Samsung and Motorola models, with their multiple generations of iterative improvements.
Of course, the line between tablet and phone is getting increasingly blurry anyway, and there's not actually much difference between the iPad mini 6 and the Samsung Galaxy Z Fold 3 as our comparison shots show.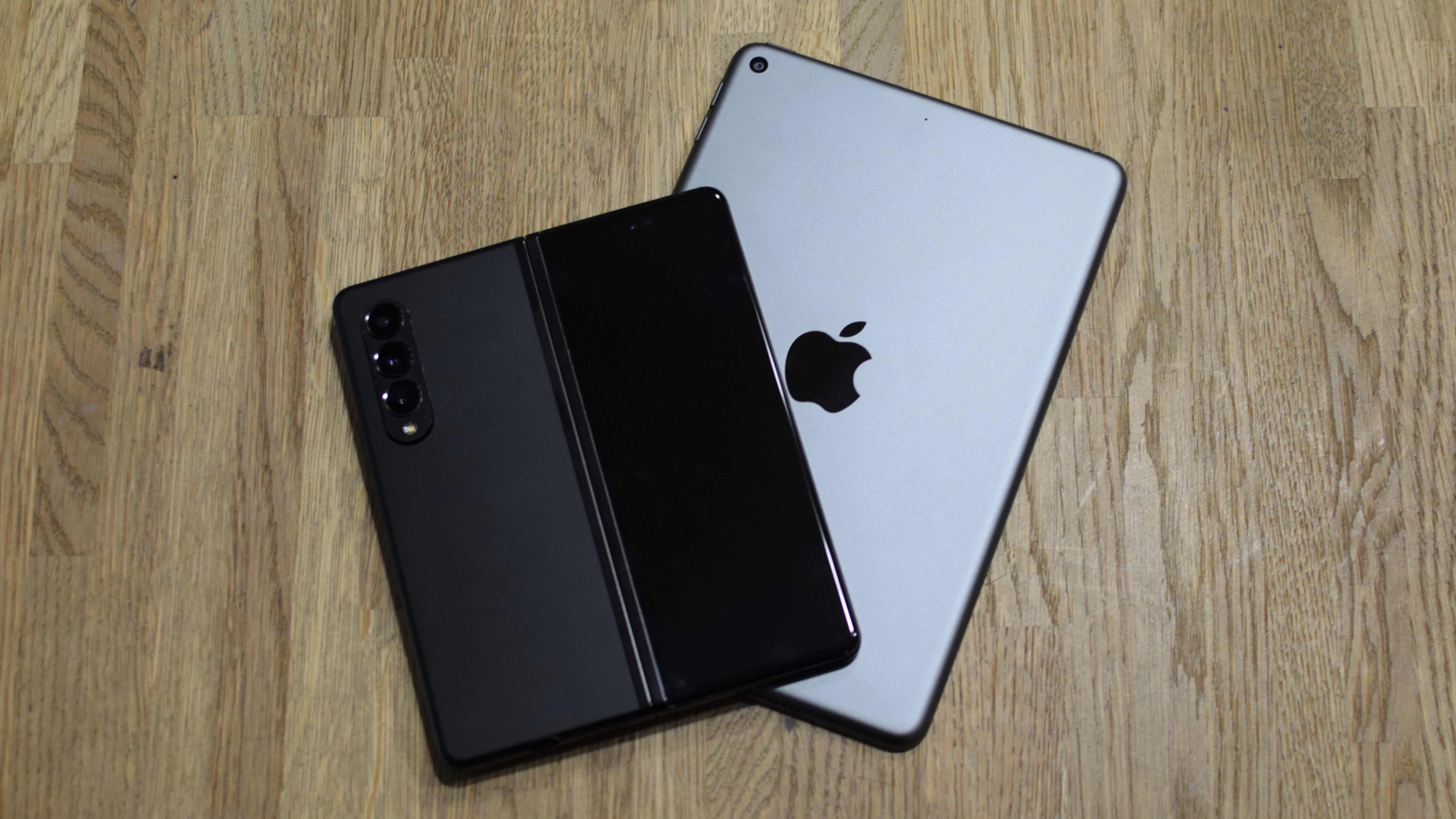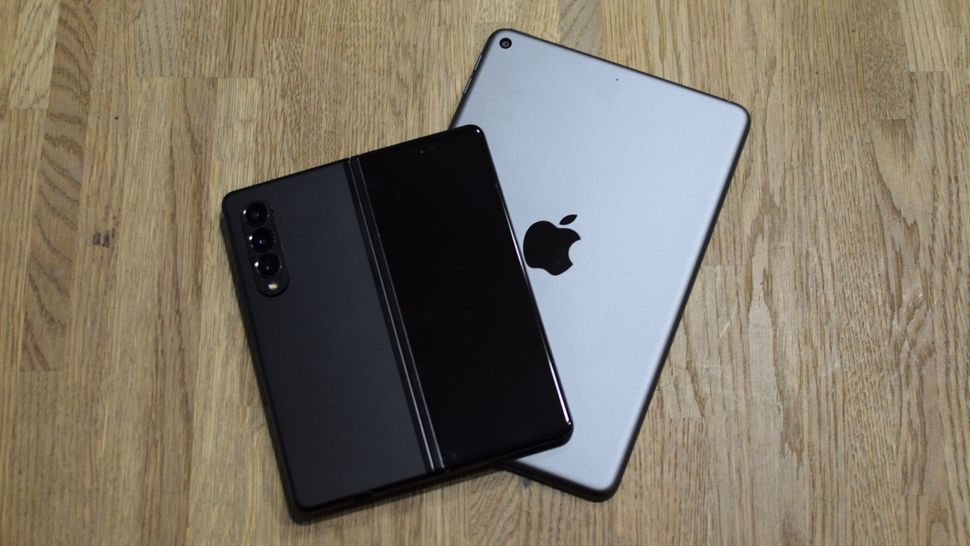 Unless Apple is thinking of going a different way and producing a 12.9-inch iPad Pro that can be folded in half for easy transportation, of course. We should find out which way the company goes in the next couple of years.
[ For more curated Apple news, check out the main news page here]
The post Forget foldables — future iPhones could have expanding scrollable displays first appeared on www.tomsguide.com