From bgr.com
Apple will unveil the iPhone 15 series next Tuesday, and the four phones should be available for preorder on Friday. That's when you'll have to decide which new iPhone to get, if you're planning to get one at all. You might have bigger worries in this economy than a brand-new iPhone. Especially in a year when Apple is expected to raise iPhone 15 Pro prices despite the economy.
But if you plan on buying a new iPhone to use for a few years, the base iPhone 15 model might be the safest possible choice. It'll have a great combination of features and specs for the price. The iPhone 15 and 15 Plus will be on par with last year's iPhone 14 Pro models. But the iPhone 15 will cost as much as the base iPhone 14/13/12 did in previous years.
Price rumors
The price is the most important detail coming out of Apple's iPhone 15 event next week. Most rumors say that only the iPhone 15 Pros will get price hikes this year. The cheapest iPhone 15 Pro might be $100 more expensive than its predecessors, while the iPhone 15 Pro Max could get a $200 price hike.
However, one report says the 128GB iPhone 15 Pro will still cost $999. If that's the case, the iPhone 15 Pro Max might only be $100 more expensive than before.
Still, all these reports deliver the same message. The iPhone 15 and 15 Plus will cost just as much as their predecessors. That should be $799 and $899 for the 128GB versions after the customary $30 carrier discount.
Your carrier will likely also run deals that will let you score a free iPhone 15 with a trade-in and a new contract. However, you'll get the discount as bill credits that are spread across the length of your contract.
Even if you pay full price for the iPhone 15, however, it will still be a great deal if you plan to use the handset for at least two years.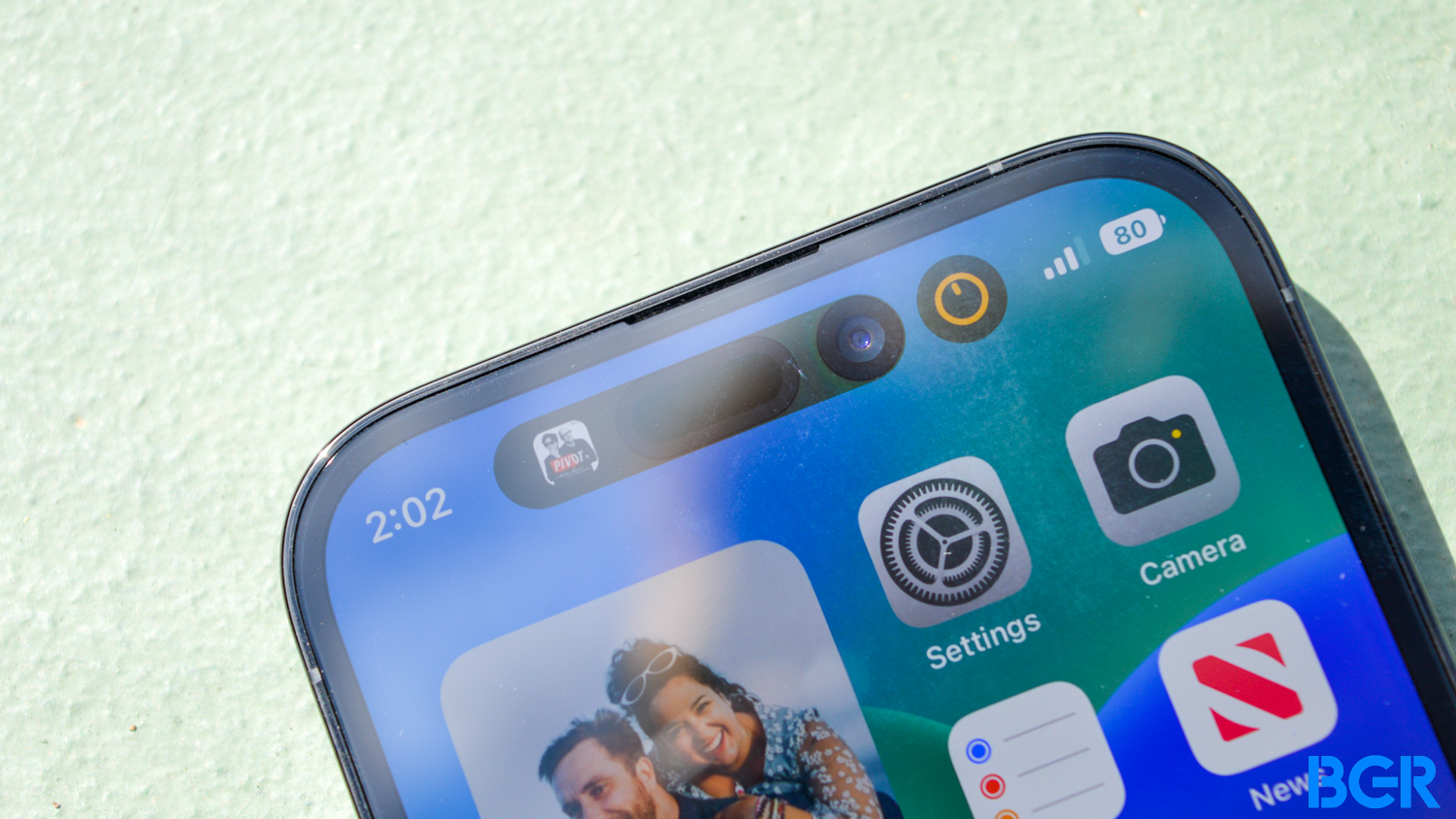 The iPhone 15 is almost an iPhone 14 Pro
For that $799 price tag, you get a device that looks almost like the iPhone 14 Pro and matches its performance. Apple will retire the iPhone 14 Pro come Tuesday, a phone that currently sells starting at $999.
The iPhone 15 design brings new color options, rounded rear edges, and a slightly thicker profile for a marginally bigger battery. You also have just two cameras on the back instead of three. The iPhone 15 will come with the same Dynamic Island display that the iPhone 14 Pro introduced. Best of all, it'll feature a USB-C port on the bottom instead of Lightning.
The iPhone 15 will run on the same A16 Bionic as the iPhone 14 Pro. I've been using the iPhone 14 Pro for almost a year now, and I'll say the handset is quite fast and very efficient.
On that note, I'd expect the iPhone 15 to have better battery life than the iPhone 14 Pro. It has more internal space to accommodate a larger-capacity battery because it lacks that third camera. But also because the iPhone 15 will be slightly thicker.
That USB-C port might help Apple increase charging speeds slightly, although that's still unclear.
As for the camera, the base iPhone 15 model will have a 48-megapixel main lens like the iPhone 14 Pro and 15 Pro. But it'll debut a new sensor from Sony that could significantly improve low-light photography. The iPhone 15 Pro will not get the same stacked camera lens, rumors say.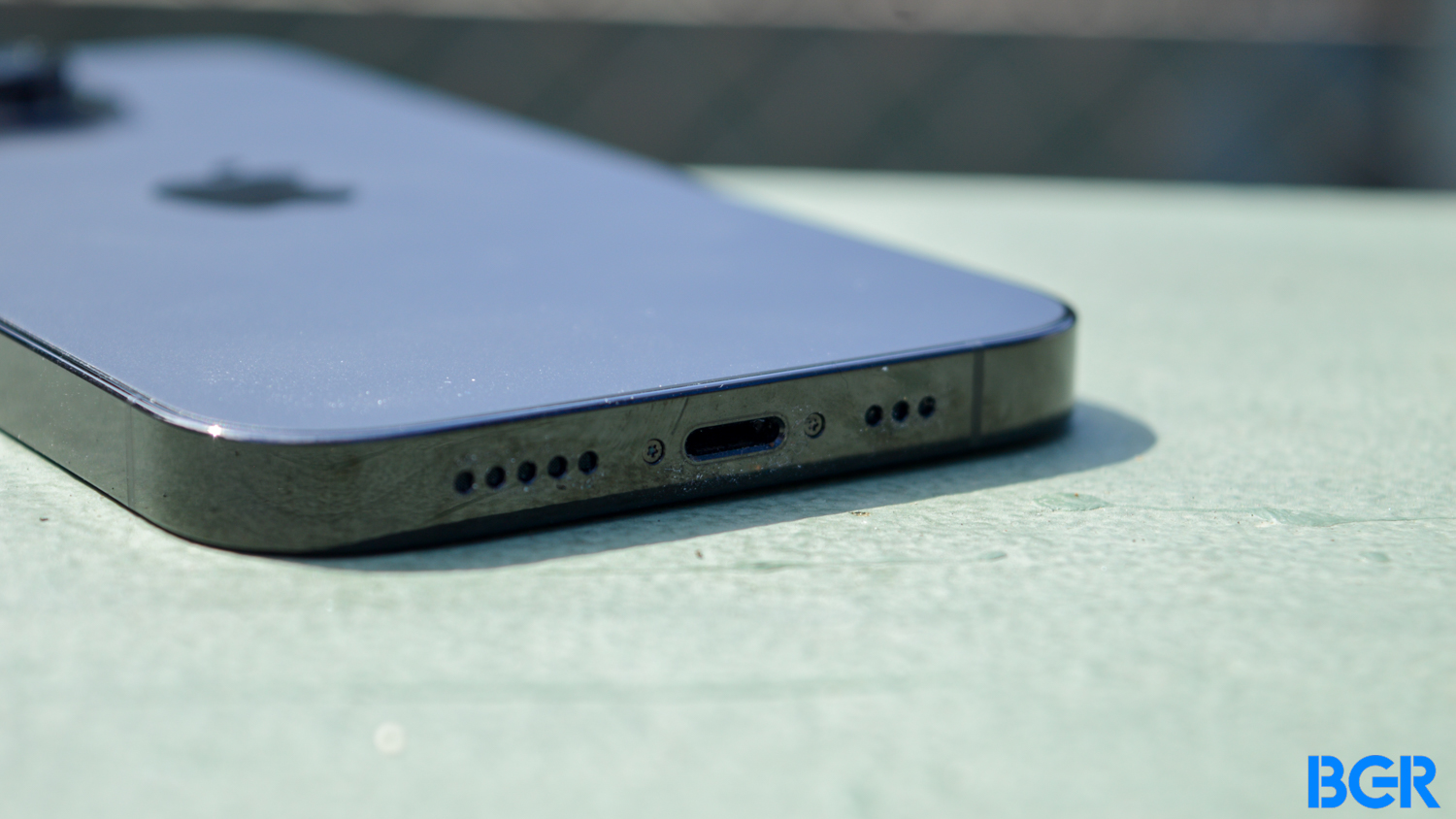 What you lose from the iPhone 14 Pro experience is the 120Hz display with Always-on functionality, the stainless steel chassis, and the zoom camera on the back. It won't be a big sacrifice if you come to iPhone 15 from anything older than the iPhone 13 Pro. And, again, you're paying $799 for the experience.
On that note, the base iPhone 15 model is a safe buy for others in your family who do not need any Pro features.
What you get by going iPhone 15 Pro
The iPhone has gotten so good that you don't need to go Pro. I said that about the iPhone 14 Pro last year. I could have purchased an iPhone 14 instead and wouldn't have felt the difference.
By going for the iPhone 15 Pro, you'd get a titanium case instead of aluminum. The phone might feel lighter than before. You also get a 120Hz screen with Always-on support and smaller bezels than before. Finally, you'll have a third camera on the back to handle zoom.
Go for the iPhone 15 Pro Max; that zoom camera is a periscope zoom lens that will dramatically improve optical zoom.
Either way, you also get the speedier A17 Bionic chip, which should be faster and more energy-efficient than the A16. Also, Apple will upgrade RAM to 8GB on the Pros, and storage could go up to 2TB.
Finally, both iPhone 15 Pro models will feature new Action buttons instead of the traditional mute switch.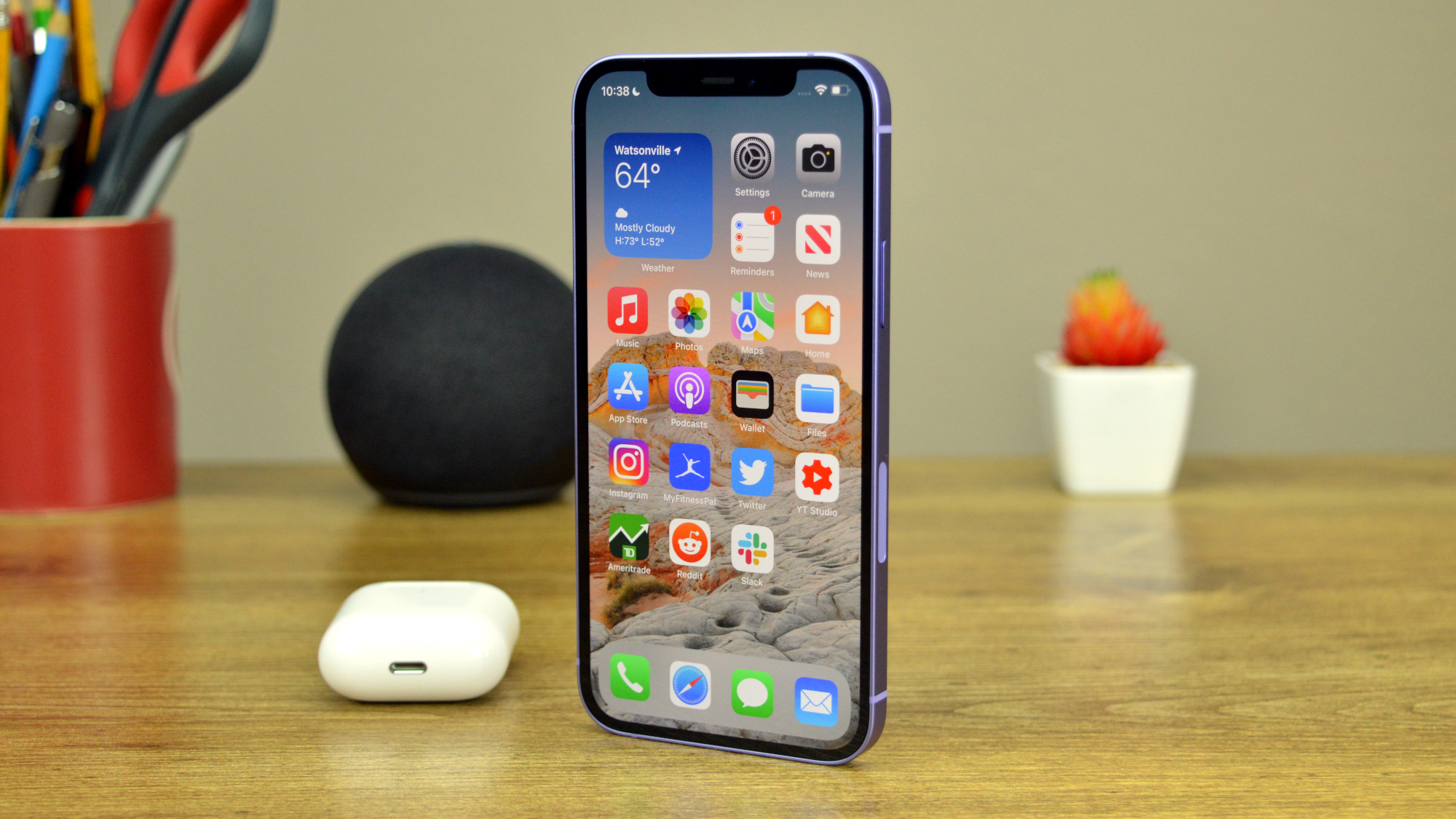 Who should upgrade?
I said in my previous coverage that iPhone 13 owners can consider going for an iPhone 15 version, given what you get out of the base model this year. That's especially so if you purchased your iPhone 13 on release date two years ago, as the battery might soon need replacing.
But if you're on a budget, you might as well milk the iPhone 13 for at least a year. If you have an iPhone 14, that's practically an iPhone 13 Pro equivalent, and you can get another year out of it.
Also, iPhone 14 Pro users should probably not consider paying $799 to get essentially the same phone but with a USB-C port. The iPhone 15 Pro would be the better upgrade, but that's something I'm not even considering seriously for myself.
That said, anyone with iPhone 12 or older will surely appreciate the iPhone 15 upgrade. Even if you're going for the cheapest model.
I'll also point out that Apple will slash prices for the iPhone 13 and iPhone 14 models it'll continue to sell after the iPhone 15's September 12th launch. I've said before that certain buyers should always consider older, cheaper, brand-new iPhones.
If you're not going to spring for the iPhone 15 this year but are in desperate need of an upgrade, you can always wait for Apple to drop the other iPhones' prices next week and get one of those.
[ For more curated tech news, check out the main news page here]
The post Here's why the cheapest iPhone 15 is the safest choice this year first appeared on bgr.com