From bgr.com
Apple just unveiled the HomePod 2. With that, customers that couldn't buy the first generation or just missed a fuller sound made by Apple can now order this second iteration, which will become available on February 2 for $299. Here's how this product compares to the previous version:
Size and weight: The HomePod 2 is 6.6 inches (168mm) high and 5.6 inches (142 mm) wide. It weighs 5.16 pounds (2.3 kg). Its predecessor is a bit taller and a bit heavier, as it was 6.8 inches high (172mm) and weighed 5.5 pounds (2.5 kg).
Different colors: Both HomePod launched in white, but the new model offers a midnight color, which is a bit bluer than the space gray option released in 2018.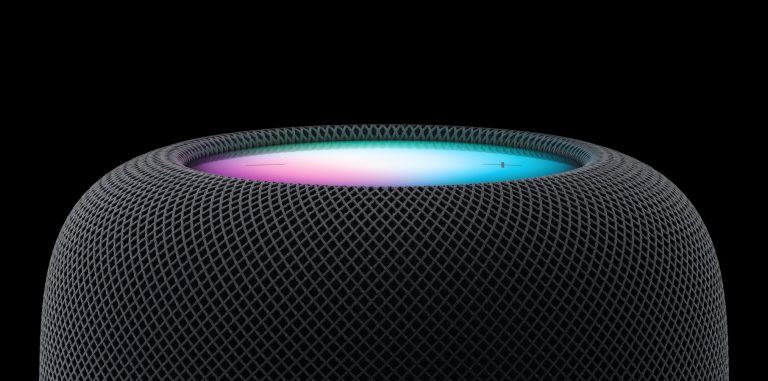 Audio technology: In this section, it's important to say that the HomePod 2 offers different capabilities than its predecessor in hardware terms. Here's the comparison:
HomePod 2 (2023)
4-inch high-excursion woofer
Array of five horn-loaded tweeters
Four-microphone design for far-field Siri
Internal low-frequency calibration microphone for automatic bass correction
Advanced computational audio with system sensing for real-time tuning
Room sensing
Spatial Audio with Dolby Atmos for music and video
Multiroom audio with AirPlay
Stereo pair capable
HomePod (2018)
High-excursion woofer with a custom amplifier
Array of seven horn-loaded tweeters
Six-microphone array for far-field Siri
Internal low-frequency calibration microphone for automatic bass correction
Direct and ambient audio beamforming
Computational audio for real-time tuning
Multiroom audio with AirPlay
Stereo pair capable
Wireless: HomePod 2 offers the same Bluetooth 5.0 connection as its predecessor, but it offers 802.11n Wi-Fi, while the original one had 802.11ac with MIMO.
The newer HomePod also offers new sensors for temperature and humidity, an accelerometer, an Ultra Wideband chip for device proximity, and Matter support.
The HomePod 2 is now available for pre-order and will launch on February 2nd.
The post How HomePod 2 compares to its predecessor first appeared on bgr.com
In many places around the world, horse races are an attraction that a lot of people love to watch. With the fast-paced action and thrill that each game provides, it is no longer surprising to know that millions of fans have grown fond of it.
Cybersecurity threats have become vast and more sophisticated. The rate of malware attacks and malicious activity counts within seconds despite the size or sector the organization belongs to — no one is safe enough to expect that foe actors will bypass vital company resources.