From appleinsider.com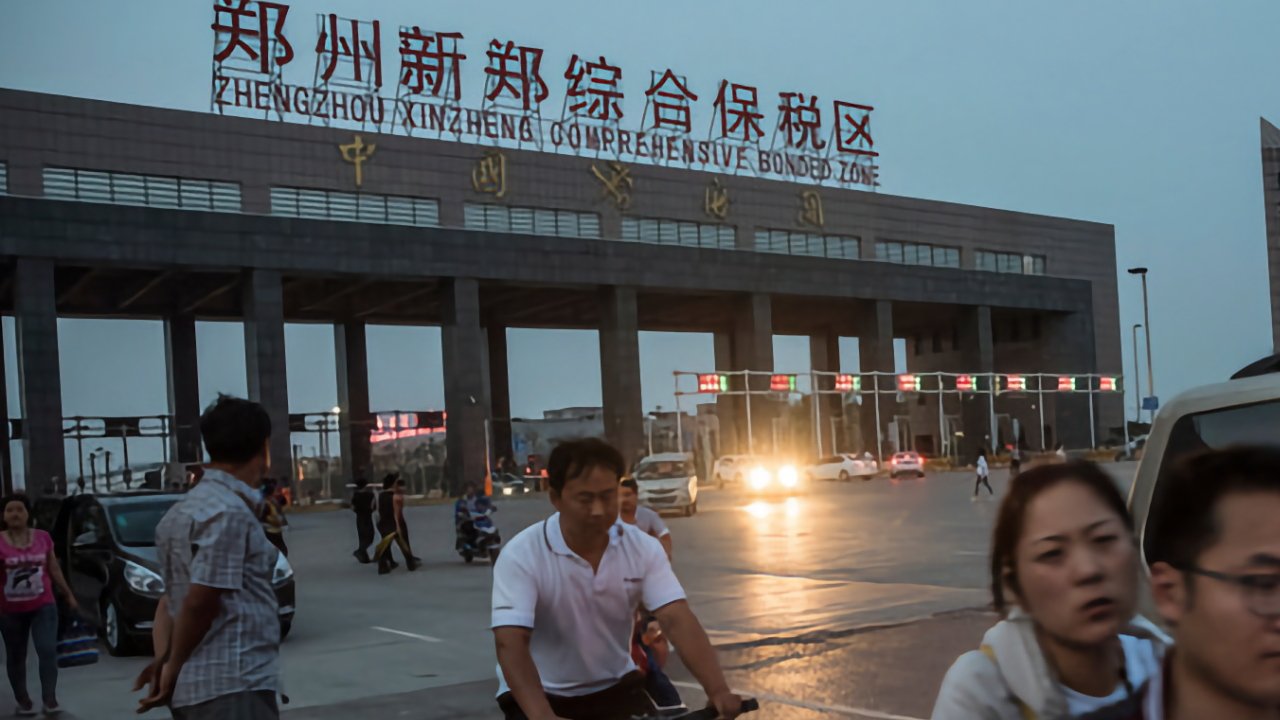 AppleInsider may earn an affiliate commission on purchases made through links on our site.
Workers rioting at Foxconn's main iPhone factory in Zhengzhou have clashed with police as windows and surveillance cameras have been smashed.
Even as Foxconn is seeking to hire 100,000 more workers — and the Chinese authorities are asking ex-military people to sign up — staff have already been fleeing the factory. Now a riot broke out on Wednesday, with reports of hundreds of workers complaining about pay and conditions.
According to Reuters, these rare scenes of public dissent in China were finally triggered by an alleged plan to delay bonus payments.
More riots broken out at Foxconn factory in communist #china's Zhengzhou. Violence clashes escalated by both CCP & chinese rioters, tear gas grenades were fired as chinese rioters returned hostiles w/ fire distinguisher. pic.twitter.com/5OU7dXAiiE

— Northrop Gundam (@GundamNorthrop) November 23, 2022
Footage of the riots has been circulating online, though Reuters reports that most has been deleted from the Chinese social media site Kuaishou.
The various videos reportedly show workers complaining about not getting meals while in COVID lockdown. They also say that China and Foxconn's "closed-loop production" health measures — where staff live and work on-site — do not work.
"It's now evident that closed-loop production in Foxconn only helps in preventing COVID from spreading to the city," Aiden Chau of China Labour Bulletin, a Hong Kong-based advocacy group, told Reuters in an email. "[It] does nothing (if not make it even worse) for the workers in the factory."
In a statement to Reuters, Foxconn denied claims of altering contracts to prevent bonus payments, calling them "untrue."
"Regarding any violence, the company will continue to communicate with employees and the government," added the spokesperson, "to prevent similar incidents from happening again."
Apple has not yet commented on the rioting.
This is not the first riot that has been seen at a factory wholly or mostly producing Apple products. In May, workers at a plant in Shanghai that makes the MacBook Pro rioted over the coronavirus measures.
The post Hundreds riot at Foxconn iPhone plant over terrible conditions first appeared on appleinsider.com
In many places around the world, horse races are an attraction that a lot of people love to watch. With the fast-paced action and thrill that each game provides, it is no longer surprising to know that millions of fans have grown fond of it.
Cybersecurity threats have become vast and more sophisticated. The rate of malware attacks and malicious activity counts within seconds despite the size or sector the organization belongs to — no one is safe enough to expect that foe actors will bypass vital company resources.