From petapixel.com
For Apple's fans, the transition from summer to autumn is marked as much by annual iPhone launch events as by the dropping temperatures and changing leaves. This year is no different, and Apple has announced the iPhone 15 family, including the iPhone 15 Pro and iPhone 15 Pro Max.
While there are noteworthy advances in Apple's standard iPhone 15 lineup, including new image sensors in the iPhone 15 and iPhone 15 Plus handhelds, the most significant improvements arrive exclusively for the Pro smartphones.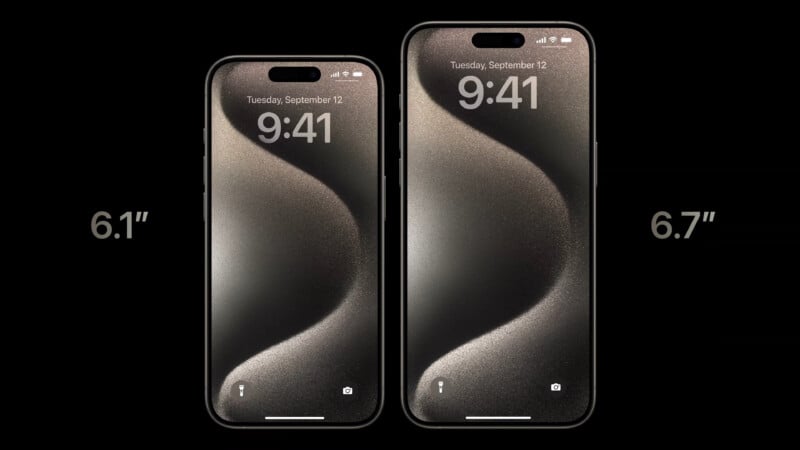 Headlining the changes is an all-new design backed by a titanium frame in lieu of the shiny stainless steel that Apple has sported for many years, a thinner bezel, the long-awaited shift to USB-C, and in the case of the iPhone 15 Pro Max, a brand-new telephoto camera that enhances the smartphone's optical zoom capabilities.
Alongside these significant changes, the iPhone 15 Pro series gets the expected speed bump — including a move to 3-nanometer processors — and a new customizable "action" button instead of the typical mute switch.
Before diving into the specifics of each model, including the iPhone 15 Pro Max's exciting new zoom lens, it is worth detailing what each Pro model has in common.
The Move to Titanium
When it comes to Apple products, the materials that Apple uses matter a lot to customers. Part of Apple's appeal is the form and style of its products, not just their function.
"This is the most premium material we've ever used," Apple says. The new Pro phones are also Apple's lightest Pro smartphones ever.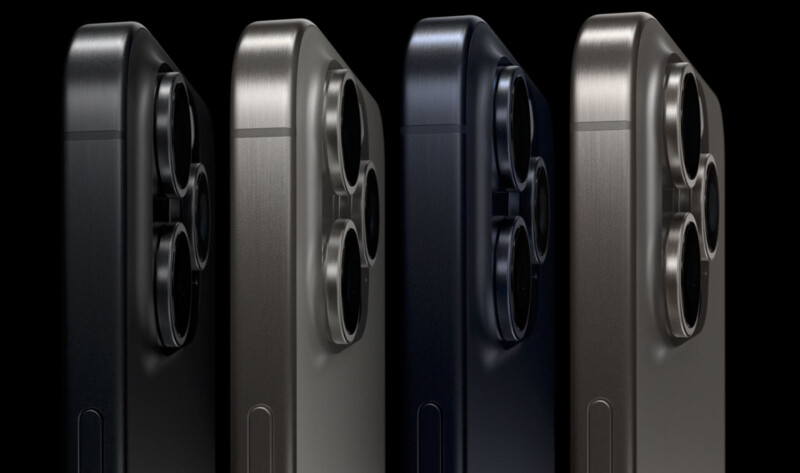 The shiny stainless-steel enclosure of the iPhone 14 Pro is no more, having been replaced by a titanium alloy that primarily comprises titanium but also includes small amounts of aluminum and vanadium. Known as "Grade 5 Titanium," the material promises strength, durability, and corrosion resistance.
While helping to make the iPhone 15 Pro models slightly lighter than their predecessors — about 10 percent lighter — the titanium alloy chassis also means that the iPhone 15 Pro phones sport a brushed look instead of the reflective frame of the iPhone 14 Pro series.
Apple is no stranger to titanium. It has used the metal for many years, including way back in 2001 when Apple released the PowerBook G4 Titanium, and various Apple Watch models, including the Apple Watch Ultra.
The move to titanium has changed Apple's color offerings for the iPhone 15 Pro. While the iPhone 14 Pro came in Space Black, Silver, Gold, and a brilliant Deep Purple, the iPhone 15 Pro models come in relatively muted black titanium, white titanium, blue titanium, and natural titanium finishes.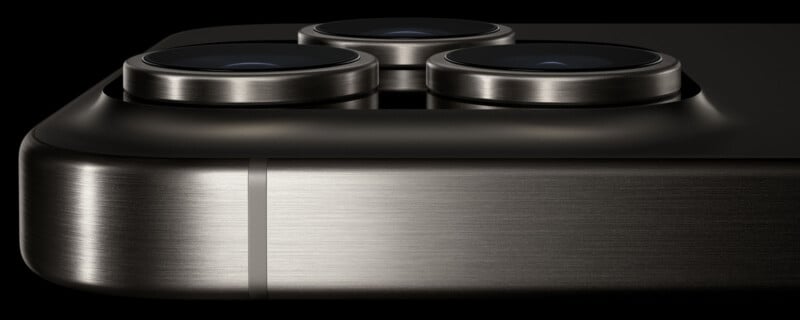 Slimmer Bezels
The iPhone 15 Pro and Pro Max also sport a refined appearance thanks to slimmer bezels. While nobody would call the iPhone 14 Pro's bezel overly large, the iPhone 15 Pro displays are flanked by a border about one-third slimmer, making the displays appear ever-so-slightly larger.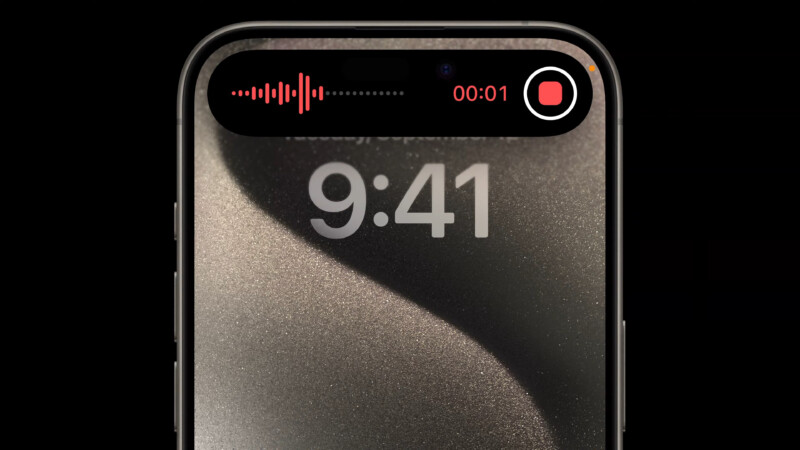 The display sizes are the same as before — 6.1 inches for the iPhone 15 Pro and 6.7 inches for the iPhone 15 Pro Max, and the Super Retina XDR features always-on and ProMotion technologies, as Apple included in last year's iPhone 14 Pro devices.
Goodbye, Ring/Mute Switch. Hello, Action Button.
The venerable ring/mute switch that has graced the side of iPhone models since the first iPhone in 2007 is no more, at least not on the iPhone 15 Pro models. In place of the switch is a new customizable "action button" that allows users fast access to various functions, including silencing their phone, enabling a Focus mode, turning on the flashlight, launching the camera app, using Siri, and more.
USB-C Finally Arrives to iPhone
The ring/mute switch is not the only longtime part of the iPhone that Apple is kicking to the curb. Due mainly to European Union regulations, Apple has bid farewell to its Lightning port.
The Lightning port has been featured on iPhone models since 2012 with the launch of the iPhone 5. The eight-pin connector replaced the original 30-pin dock connector of the prior iPhone — and iPod — devices.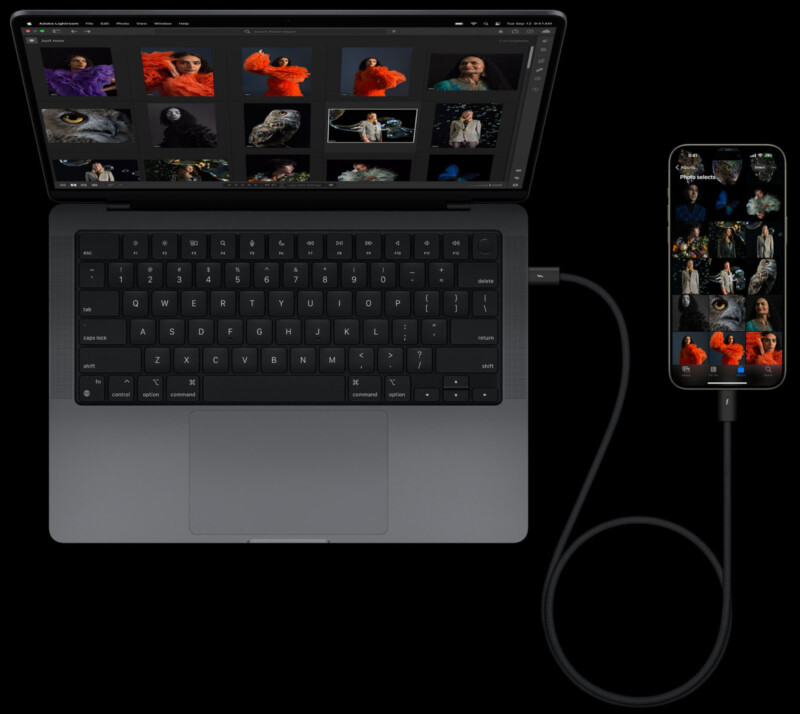 Although Apple upgraded the Lightning connector to support faster USB technologies, Apple began to move away from Lightning connectors on some of their devices in 2018, including iPad Pro models with USB-C ports. Apple has since launched regular iPad and iPad Air tablets with USB-C, plus a Siri Remote for Apple TV 4K.
With the launch of the iPhone 15 family, all new iPhone models now feature USB-C ports instead of Lightning. This is not necessarily a surprise, as Apple said in the advent of the EU regulations being approved last year that it would comply as a company with the EU's new legislation. However, there remained some doubt as to whether Apple would make the transition this year or next with its smartphone lineup.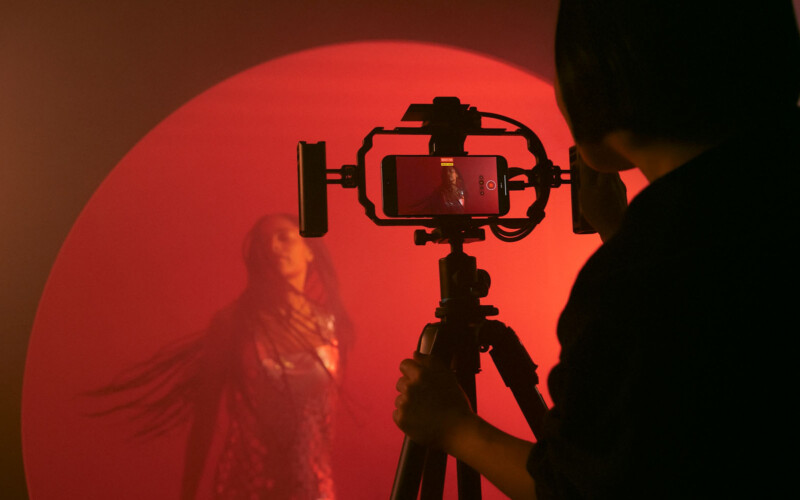 The iPhone 15 Pro and Pro Max support up to 10Gbps transfer speeds, meeting USB 3 standards via its USB-C port. Thanks to the USB-C port with USB 3 speeds, photographers can shoot tethered to Capture One when the iPhone 15 Pro. The device can also record ProRes video directly to an external drive.
A17 Pro Processors
While the iPhone 14 Pro's A16 chip has now trickled down Apple's iPhone lineup to the iPhone 15/15 Plus, the iPhone 15 Pro/Pro Max get a new, faster A17 chip. The first Apple chip built on its new 3-nanometer production process, the A17 chip is swifter than ever and includes additional memory.
Apple says that its new A17 Pro silicon is 10% faster overall and its neural engine is twice as powerful. The GPU is 20% faster and includes a new six-core design to increase peak performance.
iPhone 15 Pro and Pro Max can achieve ray-tracing in video games at frame rates of up to 30 frames per second, which is staggering for a mobile device. Apple says that its hardware-based ray tracing is four times faster than software-based ray tracing.
Apple is clearly pushing mobile gaming with more emphasis than ever before.
Upgraded Cameras Promise Huge Imaging Improvements
The Pro camera system is a big reason why users choose the iPhone Pro models, and the flagship phones have long been pioneers in the mobile photography space. While the iPhone 14 Pro delivers great image quality, the iPhone 15 Pro, especially the iPhone 15 Pro Max, promise what may be the best smartphone photography experience available.
The iPhone 15 Pro includes a nano-scale coating to reduce lens flare, promises high-resolution performance, enables more focal lengths, and offers better low-light performance.
Apple claims that low-light performance is twice as good. 48-megapixel photos can be recorded in Apple's ProRAW and a new .HEIF file option. The iPhone 15 Pro models also utilize computational photography to capture what Apple calls "super-high-resolution" images when using the main camera. These 24-megapixel files promise "incredible image quality at a practical file size ideal for storing and sharing."
iPhone 15 Pro shoots in 24mm, 28mm, and 35mm focal length options thanks to its high-resolution image sensor. Users can even set one of the new options as their phone's default lens.

Next-generation portraiture is possible with focus and depth control. The iPhone 15 Pro phones use LiDAR to achieve more accurate focus in low-light situations.
Thanks to advances in hardware and software, Apple says that Smart HDR is better than ever.
iPhone 15 Pro Max Gets 5x Optical Zoom
The iPhone 15 Pro Max features a "tetraprism" design in its telephoto camera, not a periscope zoom, and sports a 120mm-equivalent telephoto lens, the longest optical zoom ever on an iPhone. The telephoto camera's 12-megapixel sensor is 25% larger than the previous model's telephoto camera.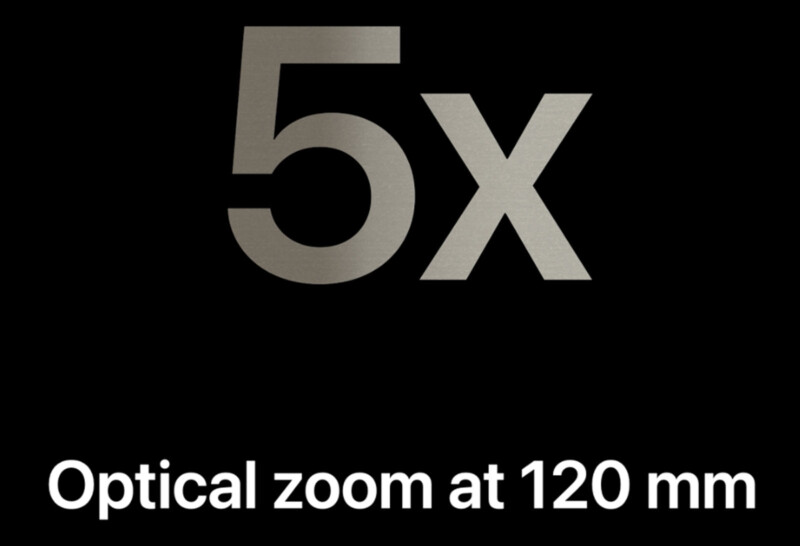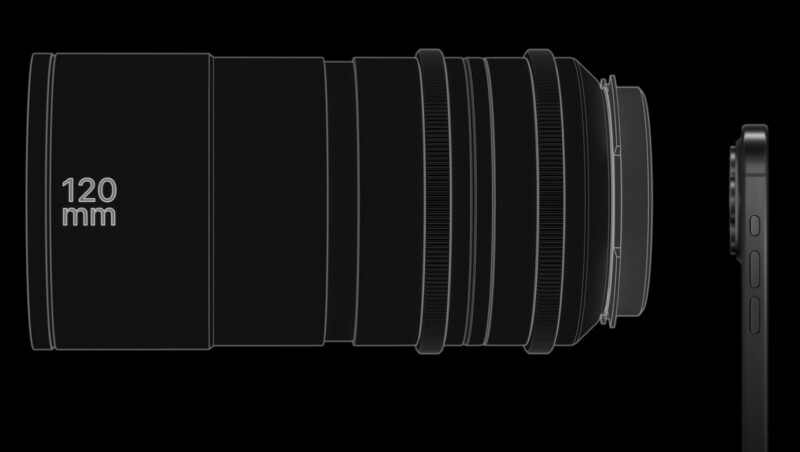 The 120mm-equivalent lens also includes a three-axis image stabilization, a first for any smartphone, and Apple claims that it is its most advanced stabilization system yet. The stabilization performs up to 10,000 micro adjustments per second.
iPhone 15 Pro Telephoto
On iPhone 15 Pro, the telephoto options include a 12-megapixel 48mm option, powered by the quad-pixel design of the main camera, and a separate 12-megapixel 3x zoom option. This physical zoom lens is equivalent to a 77mm lens.
Ultra Wide
Both iPhone 15 Pro models include the same 13mm Ultra Wide camera, which Apple says is improved thanks to better low-light performance and a new macro option. The camera offers a 120-degree field of view and uses a 12-megapixel image sensor.
Video
The iPhone 15 Pro records 4K/60p ProRes video, up from 4K/30p on the iPhone 14 Pro, and can even record spatial video — perfect for the upcoming Apple Vision Pro headset.
Using the ultra-wide and main cameras, people can record stereo video.
iPhone 15 Pro is the first smartphone in the world to support ACES, a global standard for color workflows.
The iPhone 15 Pro camera system "pushes the limits" of what users can capture on a smartphone in many ways, video included.
As before, the iPhone 15 Pro records HDR video with Dolby Vision and ProRes video. However, technological advances enable these recording options at 4K/60p now.
"This is the most pro lineup we have ever created, with a state-of-the-art titanium design, the best iPhone camera system yet that enables game-changing new workflows, and the A17 Pro chip, which ushers in a new chapter of performance and games never before seen on iPhone," says Greg Joswiak, Apple's senior vice president of Worldwide Marketing. "iPhone 15 Pro and iPhone 15 Pro Max represent the best of Apple design and industry-first innovations to help enrich the everyday experiences of our users, while enabling them to unleash their creativity."
iPhone 15 Pro Sample Images
Here are official sample photos captured with the iPhone 15 Pro: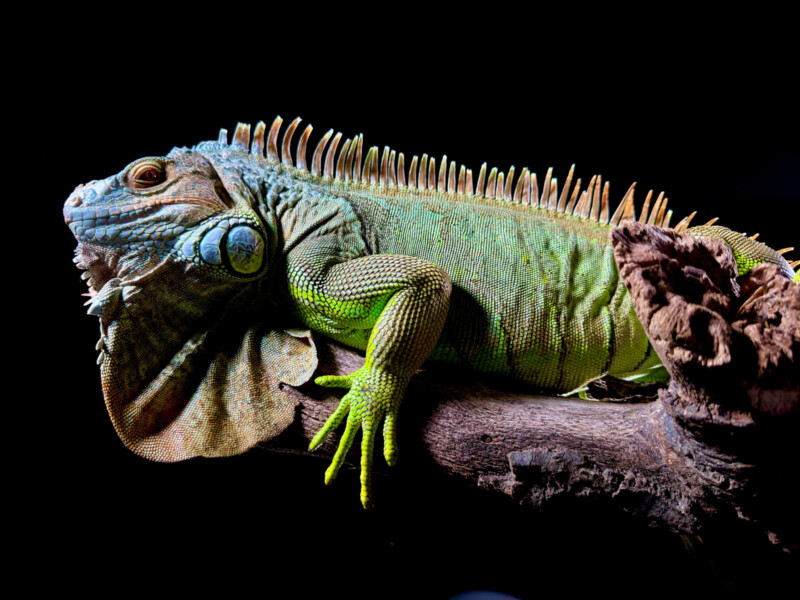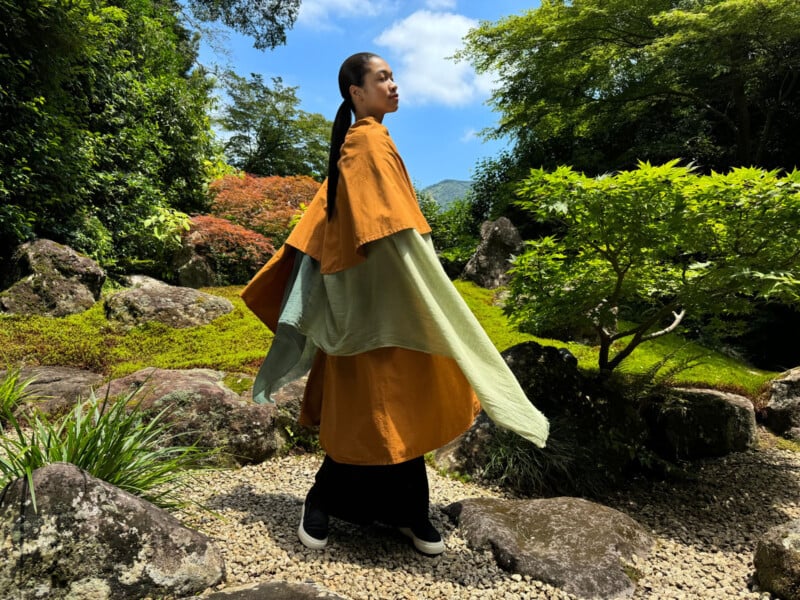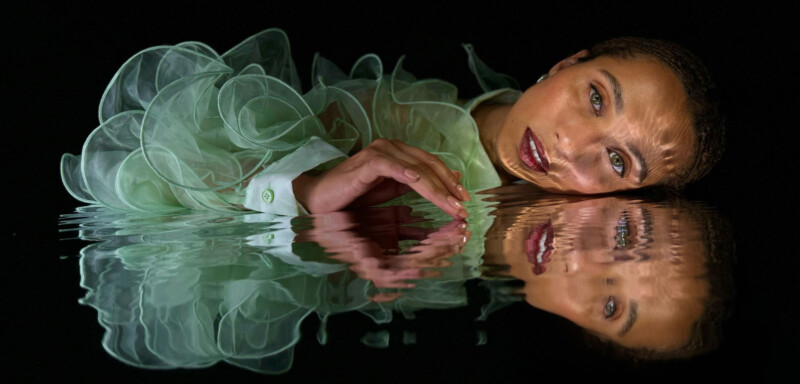 Pricing and Availability
iPhone 15 Pro starts at $999, while iPhone 15 Pro Max starts at $1,199. Both models will be available to pre-order starting this Friday, September 15, with available beginning on September 22. Both sizes are available in 256GB, 512GB, and 1TB capacities.
---
Image credits: Apple
[ For more curated Apple news, check out the main news page here]
The post iPhone 15 Pro Max Has Bigger Sensor, 120mm Optical Zoom, Spatial Video first appeared on petapixel.com