From www.tomsguide.com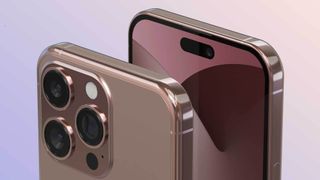 (Image credit: 4RMD)
The iPhone 15 Pro Max is out, and the iPhone 15 Ultra is in as the name of Apple's top iPhone this year, says Andrew O'Hara of AppleInsider (citing "multiple sources") on Twitter.
We heard early on in the iPhone 15 series' rumor cycle the top model would be called Ultra, not Pro Max. However with accounts of the new name trailing off over time, we'd assumed that Apple was sticking with standard, Plus, Pro and Pro Max for model names for at least another year.
Apple's come late to the Ultra monicker. While Samsung and other brands have been using it for their phones and other products for years already, the only Ultra-branded Apple things you'll find are the M2 Ultra chipset in high-end Mac desktops, and the Apple Watch Ultra. There's never been an iPhone branded as Ultra, although it sounds like that may be about to change.
The feature gap may not be much between the iPhone 15 Pro and iPhone 15 Ultra, assuming that previous rumors remain valid. The main one is their overall sizes, with the iPhone 15 Pro thought to measure 6.1 inches and the iPhone 15 Ultra 6.7 inches, with the Ultra also thought to be receiving a periscope telephoto camera (more on that below).
Both Pro and Ultra models should get the same titanium-framed design, with a rebindable Action button in place of the mute switch, plus a more powerful A17 Bionic chipset combined with more RAM and higher storage capacities than previous Pro iPhones. This will likely make both more expensive however, with a $100 – $200 price hike seeming likely.
Periscope power
The other key part of O'Hara's tread is that the periscope camera, tipped to be an iPhone 15 Pro Max/Ultra-exclusive feature, will in fact have 10x zoom rather than the 5x or 6x magnification we've been hearing up to this point, although O'Hara says he's less sure on this point than on the new name.
This would be a huge upgrade from current iPhone Pro models, which tap out at 3x optical zoom. It would also conveniently match the maximum optical zoom of the Galaxy S23 Ultra, the iPhone 15 Ultra's biggest rival and the current top of our best camera phones guide.
But considering we've heard many more rumors of 5x/6x zoom for the top-tier iPhone 15 model, we can't help but wonder if the 10x figure is actually "hybrid" zoom, which would crops in on the 5x or 6x shot to give the equivalent of a 10x shot but with theoretically no loss in quality. Equally, there have been rumors of Apple giving this camera variable zoom abilities, so perhaps that's how the iPhone 15 Ultra will manage both of these magnification levels without adding a second zoom camera.
With the Apple September event tipped to be happening on September 12, it's likely just a few weeks until Apple shows off the iPhone 15, iPhone 15 Pro and iPhone 15 Pro Max (or iPhone 15 Ultra) officially. Then we'll be able to find out which of these rumored features are true or not, or at least what the phones are called.
More from Tom's Guide
[ For more curated Apple news, check out the main news page here]
The post iPhone 15 Pro Max may be called the iPhone 15 Ultra — and feature a 10x zoom camera first appeared on www.tomsguide.com