From www.macrumors.com
Multiple rumors have indicated that a handful of design changes are coming to the iPhone 15 Pro and ‌‌iPhone 15 Pro‌‌ Max, but one that until now has gone under the radar is the possibility that the volume controls on the side of the device will be a single unified rocker button.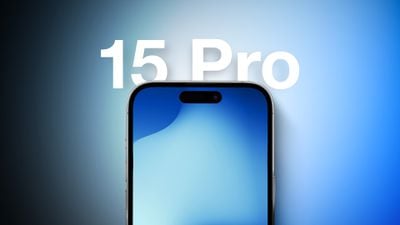 As noted by YouTuber ZoneOfTech on Twitter, Apple typically uses two pins to attach each button to the chassis, but in the latest renders based on leaked ‌iPhone 15 Pro‌ CAD drawings, only two pins are shown in a single indentation where the volume buttons usually sit. In contrast, CAD-based renders of the regular iPhone 15 show two separate slots with four pins in total.
In the course of making their own ‌iPhone 15 Pro‌ concept based on the leaked CADs, ZoneOfTech has become "100% sure" the ‌iPhone 15 Pro‌ will feature one long unified volume button rather than two separate ones. In addition, ZoneOfTech is just as certain that "the mute switch will also switch to a singular press button, rather than the up and down switch that we have now."
Almost 100% sure that the iPhone 15 Pro will LONG Unified Volume button, rather than 2 separate ones. While making our iPhone 15 Pro Concept, we've found that Apple uses 2 pins on each of the 2 volume buttons. The iPhone 15 Pro CAD only shows 2 pins on a longer volume button. pic.twitter.com/KzkpS9fYBB — Daniel (@ZONEofTECH) March 2, 2023
Not only that but 100% sure that the mute switch will also switch to a singular press button, rather than the up and down switch that we have now. Take a look at the iPhone 15 Pro CAD VS regular 15 & the inside of the buttons. — Daniel (@ZONEofTECH) March 2, 2023
Rumors suggest Apple is adopting solid-state buttons with haptic feedback for the power and volume controls on its upcoming ‌iPhone 15 Pro‌ models, and it's beginning to look like a single unified solid-state volume button will detect touch on the top ("up") and bottom ("down") ends, and a haptic mute button will replace the classic switch.
It's unclear how the new haptic buttons will work through cases, especially if they require direct touch contact. Likewise, there will need to be solutions to accommodate device recovery in situations the ‌iPhone‌ may not be working as expected. On the plus side, solid-state button technology can improve protection against dust and water, since it doesn't need a physical depressing mechanic, but it does require extra hardware inside the ‌iPhone‌.
Apple is rumored to be adding two additional Taptic Engines to the ‌iPhone 15 Pro‌ models to power the solid-state buttons. (Current ‌iPhone‌ models have a single Taptic Engine for haptic feedback.) The regular ‌iPhone 15‌ models are expected to retain mechanical buttons.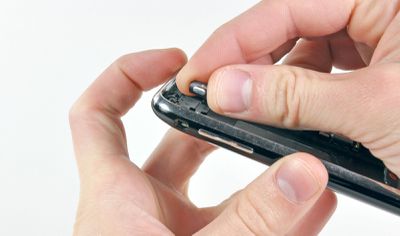 Mute switch and unified volume rocker on ‌iPhone‌ 3GS (Image credit: iFixit)
The original ‌iPhone‌ featured an externally unified volume rocker, or one long button raised at both ends. This button design remained on the ‌iPhone‌ 3G and ‌iPhone‌ 3GS. For the ‌iPhone‌ 4, the rocker was replaced by two circular buttons, which were eventually changed to longer separate pill-shaped buttons on the ‌iPhone‌ 6. Variations on the pill shape have been used right up to the iPhone 14.
Do you have a button preference? Let us know in the comments. And for more on what to expect from the ‌‌iPhone 15 Pro‌‌ models, check out our dedicated roundup with all of the rumors.
Popular Stories
Tuesday February 28, 2023 2:15 am PST by Tim Hardwick
Apple's iPhone 15 series will officially only support USB-C accessories that have been certified by Apple's own Made for iPhone (MFi) program, potentially limiting the functionality of accessories not approved by Apple, an established leaker has now claimed. Since being introduced in 2012, first-party and MFi-certified Lightning ports and connectors have contained a small integrated circuit…
Monday February 27, 2023 8:24 am PST by Joe Rossignol
Apple has restarted development of a fourth-generation iPhone SE with a 6.1-inch OLED display and an Apple-designed 5G chip, according to the latest information shared by reputable Apple analyst Ming-Chi Kuo. This reversal comes nearly two months after Kuo said Apple had abandoned its plans to release a new iPhone SE in 2024. In a series of tweets today, Kuo said the new iPhone SE will be…
Tuesday February 28, 2023 7:18 am PST by Joe Rossignol
Microsoft today announced that it is adding iPhone support to its Phone Link app on Windows 11. The app allows iPhone users to make and receive phone calls, send and receive text messages, and view an iPhone's notifications directly on a PC. Notably, the app brings limited iMessage functionality to Windows. After pairing an iPhone with a PC via Bluetooth and granting some permissions on the…
Wednesday March 1, 2023 10:35 am PST by Juli Clover
Apple today announced increased trade-in values for a limited number of older iPhone models in an effort to encourage customers to upgrade to the iPhone 14 lineup. Trade-in values have gone up for the iPhone 13 Pro, iPhone 12 Pro Max, and iPhone 7 Plus, with the new pricing listed below. iPhone 13 Pro Max: Up to $600 (vs. $570) iPhone 13 Pro: Up to $500 (vs. $470) iPhone 13: Up to …
Wednesday March 1, 2023 5:08 pm PST by Juli Clover
Apple is closing its Northlake Mall location in Charlotte, North Carolina, after multiple shootings in the area, according to a report from Bloomberg. Employees were informed that the location would be shutting down immediately, even though it was open on Wednesday morning. Apple's website for Northlake Mall store now says that the store will be permanently closing on Wednesday, March 1 at…
The post iPhone 15 Pro Solid-State Volume Controls Could Be Single Unified Rocker Button first appeared on www.macrumors.com
In many places around the world, horse races are an attraction that a lot of people love to watch. With the fast-paced action and thrill that each game provides, it is no longer surprising to know that millions of fans have grown fond of it.
Cybersecurity threats have become vast and more sophisticated. The rate of malware attacks and malicious activity counts within seconds despite the size or sector the organization belongs to — no one is safe enough to expect that foe actors will bypass vital company resources.