From bgr.com
We've been talking about Apple making iPhones out of titanium for months now, to the point where we're already taking the feature for granted. The titanium chassis is one of the top two reasons I'd upgrade to the iPhone 15 Pro, with battery life being the other. And I'm not the only fan of the iPhone ditching stainless steel for something lighter yet similarly durable.
However, iPhone 15 Pro buyers might not like the color options that much this year. Apple is going for a toned-down, muted color palette that's not very exciting. I said recently that I'd never make a big deal about iPhone colors, as that's the least of my worries when getting a new handset.
But there's a new last-minute iPhone 15 leak that might explain this year's boring color choices. It's all about the type of titanium that Apple uses, which, while durable, might be prone to dents and scratches.
It appears that Apple chose Grade 5 Titanium for the iPhone 15 series, a piece of information that MacRumors says it can confirm. This isn't pure titanium but a combination of titanium with small amounts of aluminum and vanadium. It's also known as Ti-6Al-4V in the industry.
One of its key characteristics is corrosion resistance. Grade 5 Titanium is very durable, and it's already used in various industries, including aerospace, racing, and prosthetics manufacturing.
Apple reportedly tried different finishes for the iPhone 15 Pro titanium, including a mirror look like the stainless steel of the iPhone 14 Pro. Stainless steel is also durable but increases the iPhone's weight significantly. And the iPhone 14 Pro's weight is one of my biggest gripes about the handset. As for that mirror finish, it's a fingerprint magnet, as expected.
Worse than fingerprints are scratches and dents. Apple reportedly discovered during testing that the mirror titanium finish was prone to showing those scratches and dents. That's why Apple went for the brushed finish, which will reduce the visibility of scratches.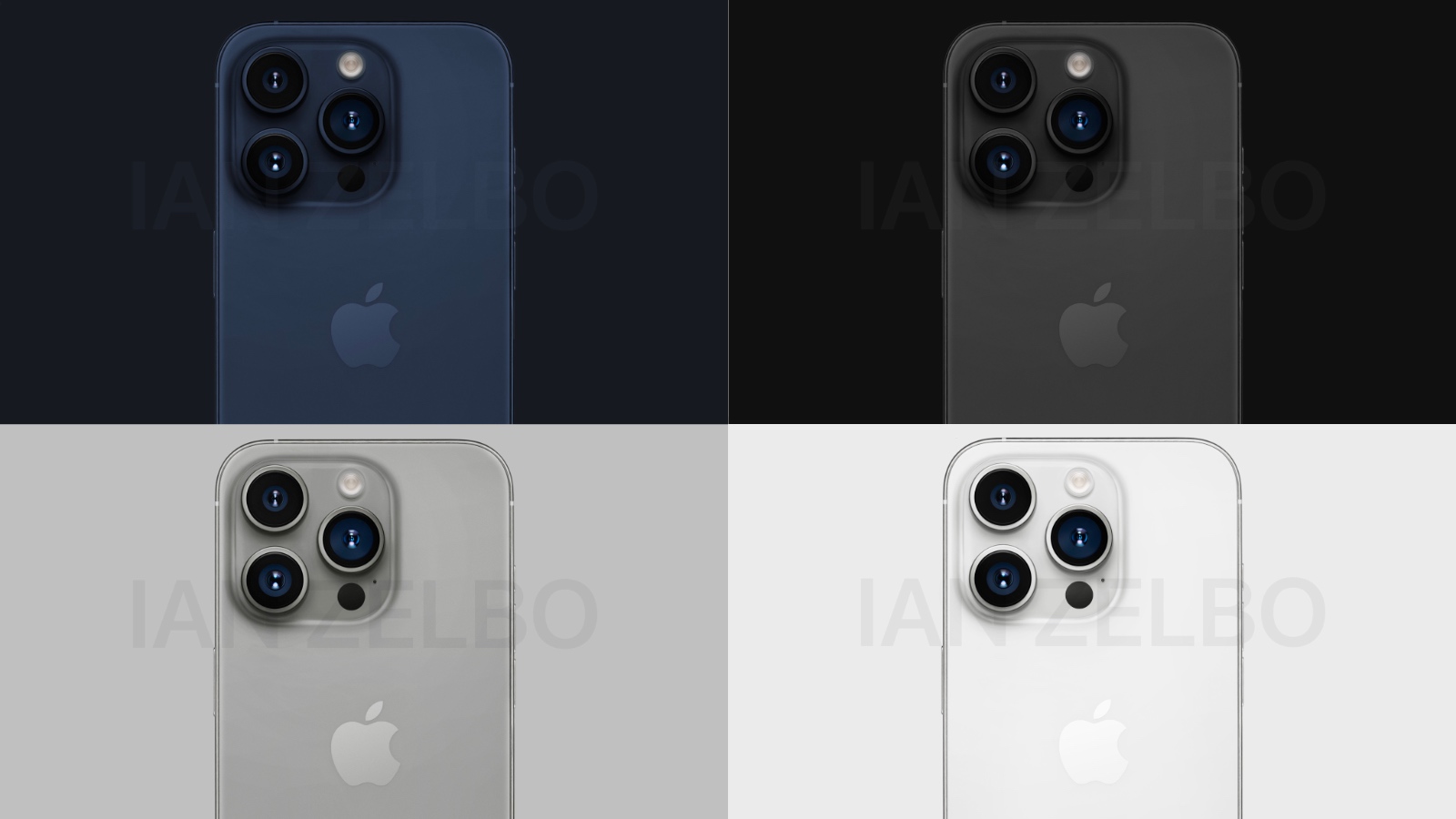 However, Apple might have still had to fix the denting problem, especially for the phone's corners. MacRumors explains:
Although titanium has a higher hardness compared to stainless steel, it's also lighter, making it more prone to dents. To be more specific, the devices may be especially affected by corner dents, which can result in the color coating flaking off, revealing bare metal underneath. This phenomenon has been seen on prototype devices, although it is unclear if improvements have been made since.
This might explain why Apple chose the more boring iPhone 15 Pro colors. The colors we expect include blue, space black/gray, titanium gray, and silver. We're essentially looking at color variations that might be close to the natural color of titanium. This would reduce the risk of accidental drops chipping away the paint from the titanium frame.
Paint chipping away isn't exactly a new problem for the iPhone. We all remember the matte black paint chipping on the iPhone 7, and that was years before the first titanium iPhone rumors came around. Even some iPhone 14 Pro users have encountered paint issues. Luckily, I'm not one of them. My unit has a thin plastic film protecting the rear glass panel and the stainless steel edges.
I'll tell you right now that I won't care about the coat of paint chipping away from the iPhone's titanium frame. Mostly because my iPhone will be protected. But even without a case, I won't bat an eye if the paint chips as long as the phone is as light as possible, thanks to titanium.
What I'm more interested in is how titanium will handle drops. Thankfully, we don't have to wait much longer to see the first iPhone 15 Pro drop tests.
[ For more curated tech news, check out the main news page here]
The post iPhone 15 Pro titanium alloy might explain Apple's boring colors first appeared on bgr.com