From bgr.com
With Apple's Wonderlust event over, which iPhone should you get: the iPhone 15 Pro or the iPhone 15 Pro Max? If you are unsure about the price difference and features available for each phone, as these are the first Pro iPhones in years to have more differences than display size and battery, here's our complete comparison guide.
You might choose one Pro phone over the other mainly because of the price. For the first time since a Pro iPhone was announced, Apple added a price increase. I mean, sort of, as the company decided not to sell the 128GB option for the larger model. This is the price difference:
iPhone 15 Pro
128GB: $999
256GB: $1,099
512GB: $1,299
1 TB: $1,499
iPhone 15 Pro Max
–
256GB: $1,199
512GB: $1,399
1 TB: $1,599
If you're choosing an iPhone 15 Pro, you're probably going with at least 256GB of storage, as this capacity also unlocks a few other camera benefits, such as ProRes/ProRAW recording. The price difference between the two phones is only $100.
Below, you'll see if this price difference is worth choosing.
Camera department: iPhone 15 Pro Max has an exclusive periscope lens
Both iPhone 15 Pro and iPhone 15 Pro Max models have almost all the same camera specs. Here they are
48MP Main: 24 mm, ƒ/1.78 aperture, second‑generation sensor‑shift optical image stabilization, 100% Focus Pixels, support for super‑high‑resolution photos (24MP and 48MP)
12MP Ultra Wide: 13 mm, ƒ/2.2 aperture and 120° field of view, 100% Focus Pixels
12MP 2x Telephoto (enabled by a quad‑pixel sensor): 48 mm, ƒ/1.78 aperture, second‑generation sensor‑shift optical image stabilization, 100% Focus Pixels
The difference is an innovative tetraprism design with a combined optical image stabilization and autofocus 3D sensor-shift module, which the iPhone 15 Pro doesn't have. With that, the Pro Max version offers 5x optical zoom (instead of only 3x), 10x optical zoom range (instead of 6x), and digital zoom up to 25x (instead of 15x).
Apple says the 5x optical zoom is perfect for capturing wildlife, action from a distance, and close-ups. If you're the type of photographer who needs these features, then certainly, the iPhone 15 Pro Max is the option.
Does size matter? If you like larger displays, yes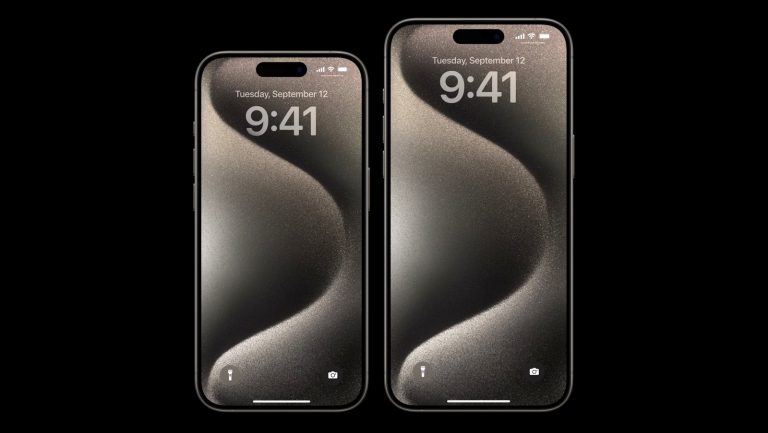 Like previous models, Apple offers the iPhone 15 Pro with a 6.1-inch display and the iPhone 15 Pro Max with a 6.7-inch screen. Both phones have ultra-thin bezels and a Super Retina XDR Display with 1000 nits max brightness (typical), 1600 nits peak brightness (HDR), and 2000 nits peak brightness (outdoor).
Apple says the new titanium fish offers "rounded corners that follow a beautiful curved design," which makes it easier to hold the phone in the hand. That said, a larger iPhone might be difficult to hold if you have small hands.
In my experience, I tend to prefer larger iPhones as I can see more content with them, but they sometimes bother me when I have to put them in my pocket or small bag. So, if you want a more comfortable experience, the regular iPhone 15 Pro is the model.
Or if you want more battery
We still don't know the battery capacity of the new iPhone Pros, but Apple estimates usage in three different categories.
iPhone 15 Pro
Video playback
Up to 23 hours
Video playback (streamed)
Up to 20 hours
Audio playback
Up to 75 hours
iPhone 15 Pro Max
Video playback
Up to 29 hours
Video playback (streamed)
Up to 25 hours
Audio playback
Up to 95 hours
As you can see, the iPhone 15 Pro Max has a huge battery difference between the iPhone 15 Pro – it's worth noting that this is the same as the iPhone 14 Pro Max to the iPhone 14 Pro. That said, if your day lasts longer if you're always taking photos, watching TV shows, or calling your friends over FaceTime, the Pro Max might be the best choice.
These are the same features you get for both phones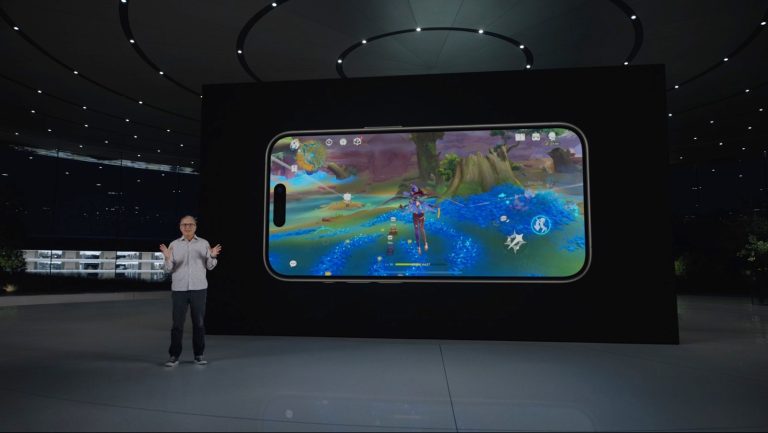 Despite these three topics above, there are several features in common for these phones, such as:
Colors: Both iPhone 15 Pro and iPhone 15 Pro Max are available in Black Titanium, White Titanium, Blue Titanium, and Natural Titanium
A17 Pro powers these iPhones: A17 Pro chip is the industry's first 3-nanometer chip. The new CPU is up to 10 percent faster with microarchitectural and design improvements, and the Neural Engine is now up to 2x faster, powering features like autocorrect and Personal Voice in iOS 17. The pro-class GPU is up to 20 percent faster and unlocks entirely new experiences, featuring a new 6-core design that increases peak performance and energy efficiency.
Storage: Despite the lack of 128GB of storage for the iPhone 15 Pro Max, you have the same storage capacity as all other options: 256GB, 512GB, and 1TB.
USB-C 3.0 port: It gives transfer speeds up to 10 gigabits per second, up to 20x faster than before.
U2 chip: This ultrawide-band chip connects to a device three times farther, unlocking the ability to use Precision Find to find friends in a crowd, for example.
iOS 17: Both iPhone 15 Pro and 15 Pro Max run iOS 17. You can learn more about this operating system update here.
What iPhone 15 Pro should you buy?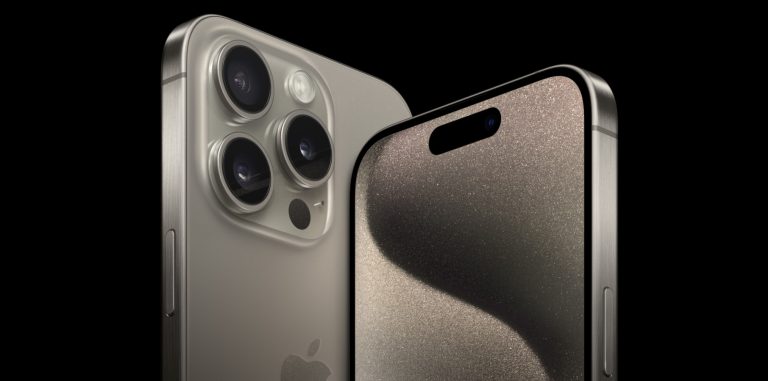 More than the cost behind the new iPhones, it depends on how much you praise battery life, a bigger display, and the optical zoom. If you don't care about shooting photos from a distance or want to focus on more storage, a standard Pro model is more than enough.
But if you want to push to Apple's limits, then the iPhone 15 Pro Max is the option to buy.
[ For more curated tech news, check out the main news page here]
The post iPhone 15 Pro vs. iPhone Pro Max comparison: Which one should you buy? first appeared on bgr.com