From www.tomsguide.com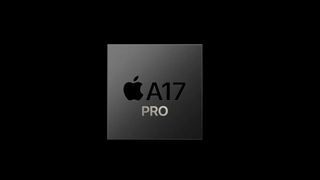 (Image credit: Apple)
Inside the iPhone 15 Pro you'll find an A17 Pro chipset, which is shaping up to be the new pinnacle of smartphone chips. But leaker Revegnus has evidence (albeit via an unnamed Weibo source) that this chip is actually a bit of a disappointment.
This is based on alleged codenames for Apple's different processors. For instance, H15 stands for the A16 chipset found in the iPhone 15 and iPhone 15 Plus (as well as last year's iPhone 14 Pro). But the A17 Pro's code name is not H16 as you'd expect from this pattern, but instead "H15 Coll." This suggests the new chip may be more of an A16 Pro rather than a new A17 generation of chip.
The A17 Pro seems to be the A16 Pro.Matching the core code names with the comments, it appears that H14 corresponds to A15, and H15 corresponds to A16. However, instead of H16, there is a comment labeled "H15 Coll."Considering that "Coll" is the code name for A17, pic.twitter.com/rV4XQlDKDOSeptember 13, 2023
See more
As Revegnus puts it: "The A17 Pro might be essentially based on the A16 architecture with cache optimization, clock upgrades, and additional GPU cores added."
The proof will be in the performance
Codenames, and those found by an unknown Weibo user, aren't definitive proof that Apple's short-changing users on performance with its new chip. But it does allege Apple's language about the A17 Pro chip from the Wonderlust event last week was somewhat exaggerated.
Apple sells the A17 Pro as the first smartphone chip to be built with a 3-nanometer process, the smallest and most efficient chip-building tech on the market right now. We don't think Apple's misleading us about using this tech, but it could be that the A17 Pro isn't making full use of it, if it is indeed as strongly related to the older A16 chip as the codenames suggested.
What really matters in the end is how the A17 Pro performs. Full reviews of the iPhone 15 Pro or iPhone 15 Pro Max haven't arrived yet, but fortunately leaked Geekbench 6 benchmarks suggest a decent performance improvement over the A16.
But even these benchmarks don't tell the full story. Geekbench is a CPU-focused benchmark, meaning that we still don't know how the A17 Pro's new GPU, featuring an extra core over the A16 plus new ray-tracing capabilities, performs beyond Apple's big promises. Hopefully the improvements here, plus the additional RAM that the iPhone 15 Pro is apparently using, will make for some very impressive results despite the other similarities that this chip has to Apple's older silicon.
iPhone 15 pre-orders are live until the full launch at the end of the week, but some models are in more demand than others, so check our iPhone 15 Pro delays guide for more detail on when you could expect a phone ordered today to arrive. Also, take a look at our iPhone 15, iPhone 15 Pro and iPhone 15 Pro Max hands-on reviews for our first impressions of these brand new iPhones.
More from Tom's Guide
[ For more curated Apple news, check out the main news page here]
The post iPhone 15 Pro's A17 Pro chip could be a disappointment — here's why first appeared on www.tomsguide.com