From www.techspot.com
TechSpot is celebrating its 25th anniversary. TechSpot means tech analysis and advice you can trust.
Forward-looking: Apple's iPhone 15 hasn't even been available for a full week at this point, but the rumor mill has already moved on to what's next. Sources familiar with Apple's plans recently told MacRumors that the fourth-gen iPhone SE will arrive sporting significant changes in terms of internal hardware and design. The handset, reportedly referred to internally using the codename Ghost, will feature a design inspired by the base model of the iPhone 14 from 2022.
It'll apparently be so similar that Apple plans to utilize its iPhone 14 test parameters during the internal evaluation period.
The iPhone SE 4 won't be an exact clone, however, as it'll reportedly feature two noteworthy upgrades from newer devices: a USB-C port in place of the Lightning connector and an Action button where the ring / silent switch typically resides. The latter is a user-configurable button that can perform any number of functions, and USB is there because the EU more or less forced the matter.
Around back, the iPhone SE 4 will play host to a single rear-facing camera. Sources say Apple is still dialing in the design of the camera bump and has experimented with no less than five variants. As for the camera itself, Apple is likely leaning toward a 48-megapixel shooter, we're told.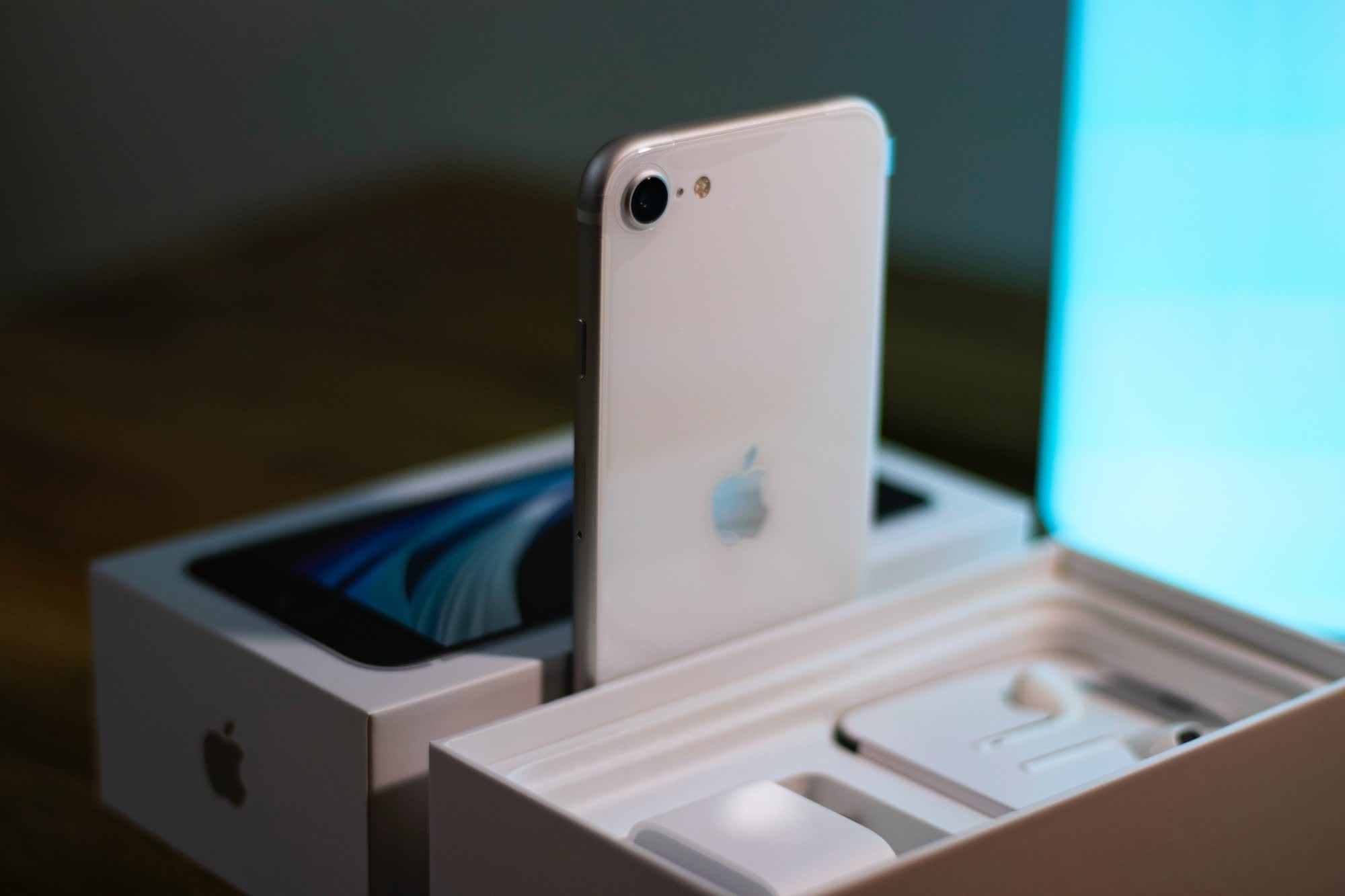 Another significant upgrade is the screen, where Apple will opt for an OLED panel with Face ID to replace the LCD and Touch ID home button combo.
We've heard a lot about Apple's in-house 5G modem woes lately. Sources say Apple is testing a version of its own modem codenamed Sinope on the iPhone SE 4, although it was never said outright that the phone will ship using Apple's own modem solution. At least one rumor even claims Apple is developing the iPhone SE 4 for the sole purpose of modem testing and has no plans to sell the device, but that seems far-fetched at best.
Considering Apple recently extended its modem deal with Qualcomm through 2026, we could very well see a third-party solution used when it comes time to ship. Speaking of, there's no word yet on when Apple might introduce the handset, but it could be a ways out as sources say it is still in an early stage of development.
Image credit: Victor Carvalho, AB
[ For more curated Apple news, check out the main news page here]
The post iPhone SE 4 leak details revamped design based on the iPhone 14 first appeared on www.techspot.com