From www.imore.com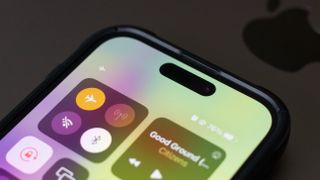 (Image credit: iMore / Apple)
Jamf Threat Labs has found a dangerous exploit opportunity in iOS 16 that fakes Airplane Mode on your iPhone.
The exploit means hackers can gain access to your iPhone so that when a user turns on Airplane Mode, they have full control of a device that the individual thinks is offline.
In new research shared with iMore, Jamf says the threat "tricks the victim into thinking their device's Airplane Mode works when in reality the attacker (following successful device exploit) has planted an artificial Airplane Mode which edits the UI to display Airplane Mode icon and cuts internet connection to all apps except the attacker application."
Luckily for iPhone users flying to go on vacation this summer, the Airplane Mode hack has yet to be observed in the wild. Jamf and iMore have reached out to Apple for comment on this potential threat but have yet to garner a response. Jamf has made Apple aware of the exploit but it's unclear as to whether it has been fixed.
When asked if there was any fix to this Airplane Mode threat users can take advantage of, Michael Covington, VP of Strategy at Jamf told us no (as of yet), but said, "Users should be on the lookout for unusual app crashes, unexpected device reboots, rapid battery drains, and the activation of sensors like the camera, microphone, or GPS, which can all trigger a UI indicator for the privacy-aware."
"Users should be in the habit of keeping their apps up-to-date, installing Apple's rapid security responses, and running the latest operating system releases."
"And — it cannot be emphasized enough — users should be vigilant. Don't click on links from unknown senders. Don't trust the inbound caller ID for your most sensitive calls. Download apps only from trusted sources, like the official App Store."
Be cautious but don't panic — iMore's take
When it comes to exploits, Apple is one of the best companies in the world at ensuring that its loyal customers are protected. Yes, the concept of enabling Airplane Mode and unknowingly allowing hackers to do whatever they want with your information with unadulterated device access is Mission Impossible levels of terrifying, but there's no reason to panic yet.
The fact that Jamf has released this information and media outlets are now covering the issue should be a reason to feel calmer. Apple is aware of the exploit and will likely have a resolution sooner rather than later, heck, they may have already fixed this threat. With exploits of your technology, it's when things are in the dark that they are dangerous, and awareness is your first step to making sure you're safe.
While the Airplane Mode hack hasn't been observed in public, you can be extra vigilant by turning your device off when flying this summer, although, as long as you keep updating your Apple products, you're likely to be fine.
iOS 17 is only a month or so away, and with the next release of iOS, we'll see many bug and exploit fixes. In the meantime, watch out for anything dodgy and stay savvy. If you keep switched on, you'll have nothing to worry about.
[ For more curated Apple news, check out the main news page here]
The post iPhone warning issued over exploit that fakes Airplane mode first appeared on www.imore.com