From www.imore.com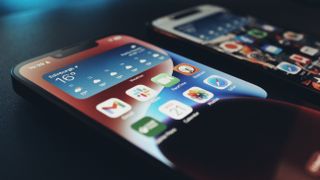 (Image credit: iMore / Stephen Warwick)
Apple iPhone maker Foxconn is reportedly ready to spend around $700 million to spin up a new factory in India. The move would see local production increase as the company looks to move production capacity beyond Chinese borders.
Foxconn already has a presence in India but it's thought that this new investment, its single biggest to date, will see it build a new plant covering 300 acres close to Bangalore airport.
The new plant will reportedly create as many as 100,000 jobs which is a figure that's still dwarfed by the circa 200,000 working at the iPhone 14 factory in Zhengzhou, China.
Production diversification
Foxconn is just one of the partners that Apple is thought to have urged to move production away from China, at least in part. The company is concerned that an over-reliance on Chinese production could put it at a disadvantage.
Apple has struggled to keep some products in stock over the last couple of years thanks mainly to Chinese manufacturing delays. The COVID-19 pandemic, lockdowns, and trade tensions between the United States and China have at times left Apple in a difficult position.
In late 2022 Apple's best iPhone, the iPhone 14 Pro, was almost impossible to find in stores because the aforementioned Zhengzhou plant was crippled by lockdowns and worker unrest.
Now, Bloomberg (opens in new tab) reports that Foxconn is working to diversify its production including moves to build a new factory in India.
The new plant is expected to build parts for iPhones, and it's also possible that it will assemble the finished article as well, however, it's unlikely to be finished in time for the iPhone 15.
Recent reports also had Apple partner Goertek ready to invest $280 million in a Vietnamese presence that would see it build Apple products in the country. It's also thought that 90% of Chinese tech manufacturers are keen to expand beyond their own country, with Vietnam and India as two possible destinations.
The post More iPhones could be built in India than ever before as $700 million Foxconn factory planned first appeared on www.imore.com
In many places around the world, horse races are an attraction that a lot of people love to watch. With the fast-paced action and thrill that each game provides, it is no longer surprising to know that millions of fans have grown fond of it.
Cybersecurity threats have become vast and more sophisticated. The rate of malware attacks and malicious activity counts within seconds despite the size or sector the organization belongs to — no one is safe enough to expect that foe actors will bypass vital company resources.