From www.macrumors.com
Apple supplier Foxconn is starting production of the iPhone 15 in India, the first time that a new iPhone has been made outside China prior to its announcement, Bloomberg reports.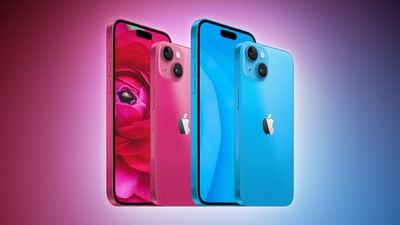 The devices are to be manufactured at a Foxconn plant in Sriperumbudur, Tamil Nadu. The facility is preparing to deliver devices just weeks after they begin shipping from factories in China, narrowing the gap between manufacturing operations in India and China even further. Prior to the release of the iPhone 14, iPhones made in India lagged operations in China by around six to nine months.
This is the first time that a new ‌iPhone‌ model has started mass production in India before it has been announced by Apple. Last year's ‌iPhone 14‌ models started production in India in late September.
The scale of ‌iPhone 15‌ production in India apparently depends on the availability of imported components and and the ramp-up of production lines. Pegatron and Wistron factories are also due to soon come on stream to assemble the ‌iPhone 15‌.
In addition, DigiTimes today reports that Foxconn plans to manufacture AirPods in India by the end of 2024 at its facility near Hyderabad, Telangana.
Manufacturing in India is a key part of Apple's plan to diversify its supply chain away from concentration in China. Apple reportedly plans to produce 25% of all iPhones in India by 2025, with other products such as the iPad, Apple Watch, and AirPods set to follow.
Popular Stories
Apple's iPhone 15 Pro and iPhone 15 Pro Max are expected to be announced in less than a month, introducing over 20 upgrades and changes to surpass the iPhone 14 Pro models introduced last year. After over a year of rumors about the upcoming devices, we have compiled all of the key differences the next-generation "Pro" iPhone models are expected to feature based on information from reliable…
Tuesday August 22, 2023 1:34 pm PDT by Juli Clover
We're now getting close to the end of the iOS 17 beta testing process as September approaches, which means we are seeing fewer new features in beta updates and more focus on small refinements and bug fixes. We've rounded up the changes in iOS 17 beta 7 that we've found so far, but let us know if you've seen a tweak that we haven't mentioned. Phone App With this beta, the end call button…
The iPhone 15 Pro and iPhone 15 Pro Max will be at least $100 more expensive than their predecessors, according to DigiTimes. The iPhone 14 Pro starts at $999 and the iPhone 14 Pro Max starts at $1,099. DigiTimes' forecast places the price of the iPhone 15 Pro at $1,099 to $1,199 and the iPhone 15 Pro Max at $1,199 to $1,299. The significant price increase could suppress sales of the new…
Thursday August 24, 2023 2:05 am PDT by Tim Hardwick
All iPhone 15 models this year are expected to adopt USB-C ports for the first time, and while USB-C has several advantages over Lightning, another rumor today suggests that Apple's standard iPhone 15 and iPhone 15 Plus models are unlikely to enjoy any increase in data transfer speeds following the transition. According to leaker Majin Bu, who has previously shared details about Apple's new…
The iPhone 15 and iPhone 15 Plus will be available in a refreshed selection of colors, with at least five different shades to choose from, recent rumors suggest. According to the Twitter leaker known as "Unknownz21," who has provided an extensive amount of information about Apple's upcoming devices, at least six different colorways were tested for the iPhone 15: These are the colors that …
Thursday August 24, 2023 11:36 am PDT by Juli Clover
The iPhone 15 Pro models are expected to feature a titanium frame instead of a stainless steel frame for the first time, and with the material swap, Apple is also focusing on new colors. Back in July, we teamed up with Unknownz21 to reveal a new dark blue shade that Apple plans to use for the iPhone 15 Pro, and at that time, we also said that Apple has been testing a silver-gray shade and a…
[ For more curated Apple news, check out the main news page here]
The post New iPhone Starts Production Outside China Prior to Announcement for First Time first appeared on www.macrumors.com