From bgr.com
Chinese smartphone maker Oppo recently announced two new devices: The new Find N3 Flip foldable phone and the Watch 4 Pro. The latter is Oppo's best alternative to the Apple Watch yet. It's also a device that demanded my attention with a feature I've been dying for Apple to bring to the Apple Watch: Real-time blood glucose readings.
I've been waiting for the Apple Watch to incorporate a built-in glucose sensor to continuously monitor blood sugar levels for years. The feature is reportedly in the works. However, developing a dependable system that can offer readings as accurate as traditional glucose reading methods that involve drawing blood might take years.
But it turns out the Oppo Watch 4 Pro doesn't have a blood glucose sensor of its own. Instead, it can connect to other continuous glucose monitor (CGM) products.
The Apple Watch is the most popular wearable in the world and the device every Apple rival tries to emulate. But it doesn't have to be the first one to offer blood glucose sensors. Others might beat Apple to it.
For example, Samsung has Galaxy Watch models that can offer blood pressure readings. That's another important health parameter sensor Apple is supposedly developing for the Apple Watch.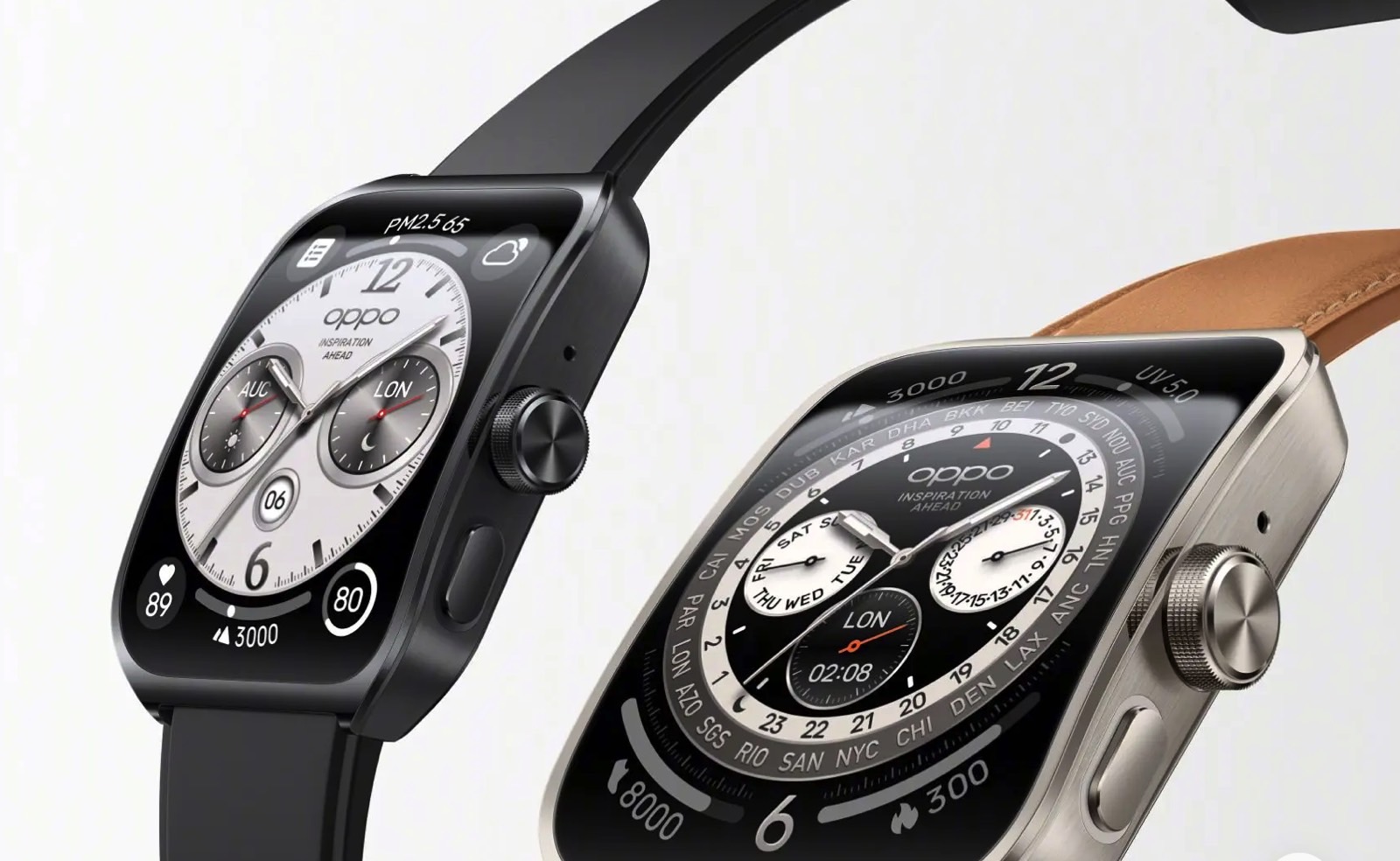 But the blood sugar sensor has to be the Holy Grail of smartwatch sensors. If anybody can achieve it, it'll mark a breakthrough in the treatment and diagnosis of diabetes.
Having blood sugar levels show up in a widget on the iPhone or Apple Watch could help people correct behaviors that can lead to the early onset of diabetes.
Those with diabetes will benefit immensely from getting live data from their smartwatch. They will be able to avoid using traditional blood sugar measurement methods that involve drawing blood. And they'll be able to deal immediately with low or high blood sugar. In time, better blood glucose management could reduce excess sugar's effects on other organs.
Real-time blood sugar data is especially important to people with Type 1 diabetes or insulin-dependent diabetes. That's why CGM products exist. They continuously monitor blood sugar levels for this diabetes version.
Back to the Oppo Watch 4 Pro, the claims that it offers a "real-time display of continuous glucose meter values" caught my eye. Mind you, this is a machine translation of the product page for China. That footnote in the screenshot below is a red flag. It indicates the Oppo Watch might not have a built-in glucose sensor.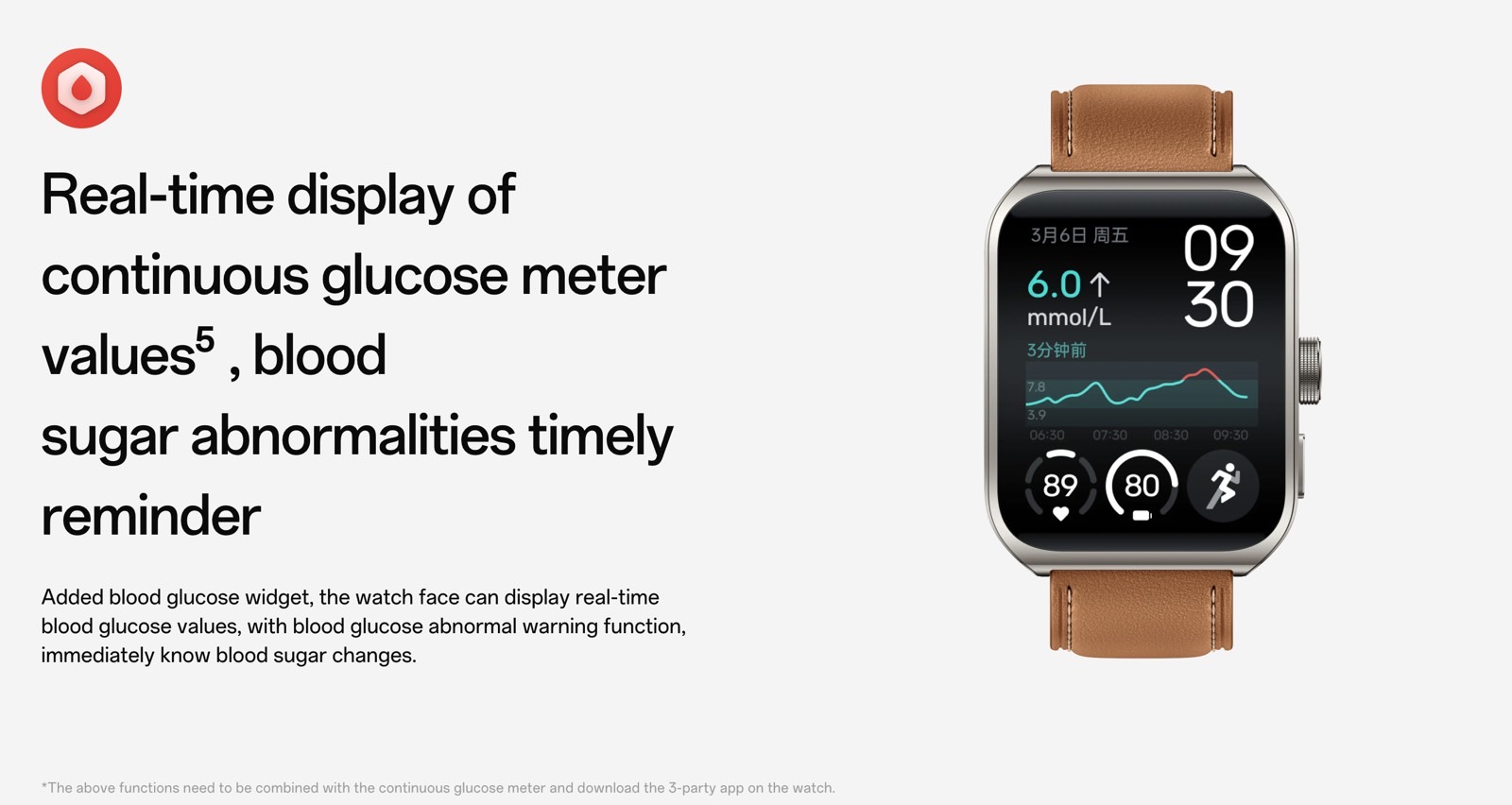 Read the footnote, and you'll discover you need the Watch to be connected to a CGM device and use a third-party app. Scroll further down, and Oppo actually lists three devices that work with the Oppo Watch 4 Pro, including Sannuo, Abbott, and Weitai.
Oppo's idea to wirelessly connect the Watch 4 Pro to a third-party CGM for blood sugar readings is commendable, but you might be able to connect your smartphone directly to some of these CGM devices already. Oppo doesn't offer additional details about any sort of special partnerships that would make this feature exclusive to the new wearable.
That said, the Oppo Watch 4 Pro appears to be a premium smartwatch alternative to the Apple Watch, though it's unclear when the wearable will hit international markets.
[ For more curated tech news, check out the main news page here]
The post Oppo beat Apple Watch to real-time blood sugar monitoring, but with a big catch first appeared on bgr.com