From appleinsider.com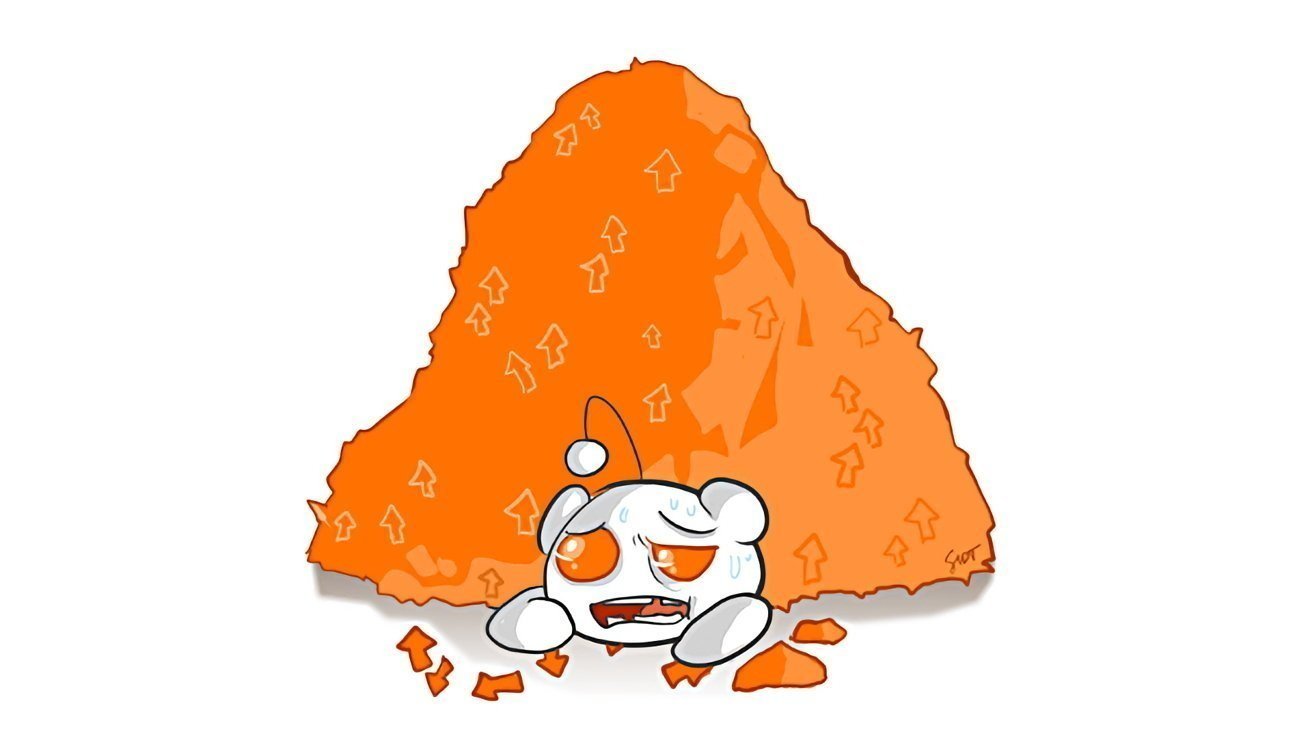 Reddit is introducing a number of changes to its iOS app aimed at "improving the accessibility" of moderation tools for the community platform, in what could be a bid to try and change the sentiment of disgruntled users.
Throughout June, Reddit has been forced to deal with negative feedback to its decision to implement API access charges that effectively cut out popular third-party apps that Redditors use to access the site. Now, in an attempt to try and make the site's moderators happy, it is going to try and make its moderation tools more accessible from within its own app.
In an update on Friday, Reddit director of Product "u/joyventure" said the site is "committed to making it easy for mods using assistive technology to moderate using Reddit's iOS and Android apps." After talking with moderators who use assistive tech that is available in third-party apps, Reddit will be making changes to its own mobile app.
Starting from July 1, the Reddit iOS app will improve how mods access moderation tools, perform actions to the ModQueue, access the ModMail, and to manage users within communities. In late July, changes to community settings, ban evasion settings, and additional user settings are expected, with "remaining mod surfaces" arriving in August.
While Reddit's core app is entirely serviceable to use the site, many instead opt to use third-party apps to access the site, as well as to moderate it. In the case of moderators needing accessibility tools to actually moderate communities, some prefer the use of third-party tools that may offer a much higher level of accessibility.
While the improved access to moderation tools within its own app could be beneficial in the long term, the site is still dealing with mods and users unhappy at the API situation. The post has been voted down to 0 by users, and many of the comments that follow are critical or otherwise negative.
In one example, user "u/PotRoastPotato" pointed out that it "is cruel" for large organizations to force disabled people to "simply learn new tools,' and to stop using the accessibility tools they're used to – the tools they depend on – to access/moderate the communities they depend on."
The access to tools is only one part of the wider Reddit API story, but an important one given how it impacts multiple important elements at the same time.
While major third-party tools like Apollo face API access bills in the millions of dollars if they were to continue operating, Reddit has at least offered exemptions for some "non-commercial" apps that have an emphasis on accessibility features. Those select apps will not be subject to the API charges at all.
At the same time, the community r/TranscribersofReddit will be closing on June 30 over the API changes. The community specializes in transcribing content for other subreddits, but it also heavily relies on accessibility tools in third-party apps and external tools.
"The announced changes to the API structure starting July 1st would likely make it more difficult, though not impossible, for Transcribers of Reddit to function," a post to the community said on Thursday. While recognizing a "severe lack of willingness to fix core issues with the program" in Reddit's leadership, the API changes are "one element in a list of factors" for the subreddit's closure.
Elsewhere on the site, following the blackout of many popular subreddits and subsequent reopening, communities are continuing to protest the changes.
Popular subreddits r/Aww and r/Pics are still requiring users post only pictures of comedian John Oliver. Meanwile r/iPhone has progressed from a similar protest using photographs of Tim Cook, to allowing images of Craig Federighi to be posted as well.
[ If you want more tech news, click here for more curated news presented on the main page ]
The post Reddit plans accessibility changes to iOS app as community fury continues first appeared on appleinsider.com