From imore.com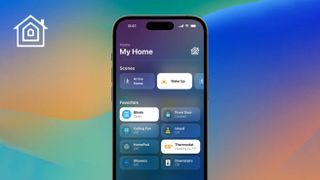 (Image credit: iMore)
iOS 16.4 could contain Apple's second at-bat with its revamped Home architecture.
According to internal code spotted by MacRumors, Apple is reportedly already testing a second version of its revamped architecture for the Home app, the company's app that controls HomeKit-compatible smart home devices.
The company has already attempted to roll out this new architecture once when it released iOS 16.2 back in December 2022. While some users were able to upgrade without issue at the time, many reported problems like "HomeKit‌ devices stuck in an 'updating' or 'configuring' status, devices going missing entirely, invitations to share the Home with other users failing, HomeKit Secure Video recording not working, and more."
Due to the issues, Apple pulled the ability to update to the new architecture and we haven't seen it since.
Apple is looking to re-release it soon
Some were hoping to see it make a reliable return in iOS 16.3, but that software version launched yesterday with no update to the architecture for the Home app.
All we have heard from Apple so far is that the architecture upgrade will "return soon." Since we're starting to see leaks of internal testing, there's a good chance the update will release as part of iOS 16.4. There's currently no indication of when Apple plans to release this next version of the iPhone's software.
If it will come out as part of iOS 16.4, we'll likely be able to confirm that when the developer beta shows up. Since iOS 16.3 is now live, the company could release the first beta for iOS 16.4 as soon as this week.
One of the things that the new architecture will be able to take advantage of are the new automation features enabled by the temperature and humidity sensors in the new HomePod and HomePod mini. Apple turned on both sensors with HomePod software version 16.3 which launched earlier today.
The post Revamped Home app architecture could re-release as part of iOS 16.4 first appeared on imore.com
In many places around the world, horse races are an attraction that a lot of people love to watch. With the fast-paced action and thrill that each game provides, it is no longer surprising to know that millions of fans have grown fond of it.
Cybersecurity threats have become vast and more sophisticated. The rate of malware attacks and malicious activity counts within seconds despite the size or sector the organization belongs to — no one is safe enough to expect that foe actors will bypass vital company resources.