From www.phonearena.com
Now, correct me if I'm wrong, but a manufacturer may create the best piece of technology in the world — one that may even join the ranks of the best VR headsets — but without proper software support, that wouldn't mean anything.
It was only recently that we talked about the discontinuation of the Magic Leap 1 and how a severe lack of apps on the platform was one of the reasons why the AR headset failed. As such, if Apple wants to make the Vision Pro blow up, proper app support is required.
Luckily, the Big A has this huge online market called the App Store that it could just bring over to the Vision Pro. And would you look at that: that's pretty much what's about to happen. But with a few twists that require explaining some specifics.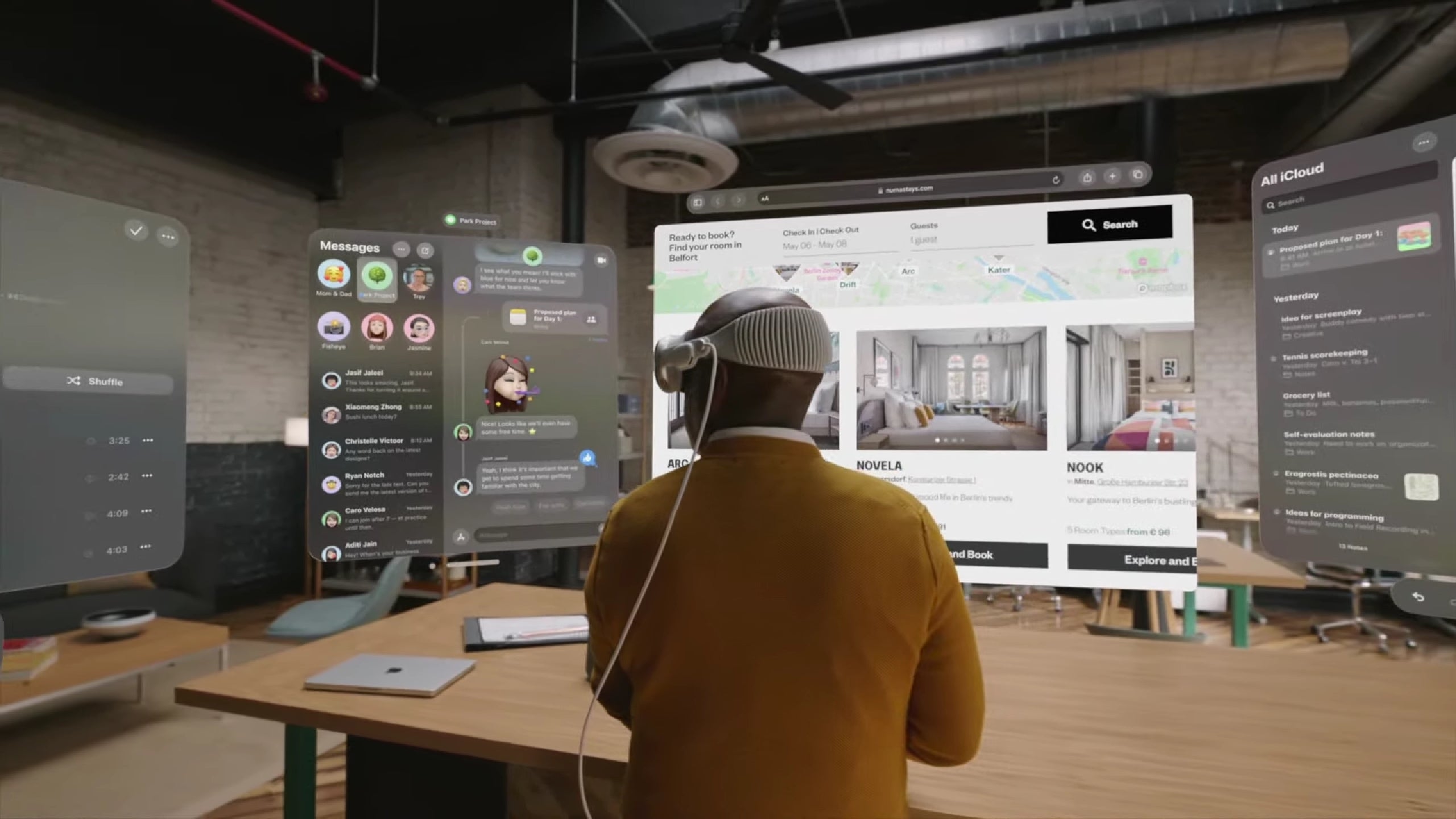 So, let's give some context: starting this fall, a new update to the visionOS beta will grant developers access to a new App Store. And when I say new, I mean that it will be the same thing, but with a new category containing only apps made specifically for the Vision Pro.
Will that category be only visible on a Vision Pro? One of the questions to keep in mind for another time.
Now, of course, that doesn't eliminate the standard version of apps. And while they won't have any extra-spicy, XR-specific features, they will likely still work fine. My guess is that users will be able to place these around them through virtual monitors.
But, that still begs the question: what is required in order to get an app to go from the regular apps section to the Vision Pro exclusive VIP lounge? Well, an update from the developer, of course. Or, an entirely new version of the app built from the ground up, in some cases.
Before that happens, though, this App Store release needed to happen. I mean, if you've got an app released and using it through a virtual window works fine, and just as you intended, then why would you start making a new version, exclusive to visionOS, right?
After the visionOS App Store gets released, we're likely going to find ourselves amidst a boom of announcements of exclusive app versions — or confirmations that such won't actually happen.
But the important takeaway here is that, even if an app doesn't get a super-special XR version, the Vision Pro will — most likely — still be able to run it.
[ For more curated Apple news, check out the main news page here]
The post The App Store is coming to the Vision Pro soon. How many devs will port over their apps though? first appeared on www.phonearena.com