From www.pocket-lint.com
It's claimed that Apple is missing the boat on upgradable GPUs and that's a problem for power users.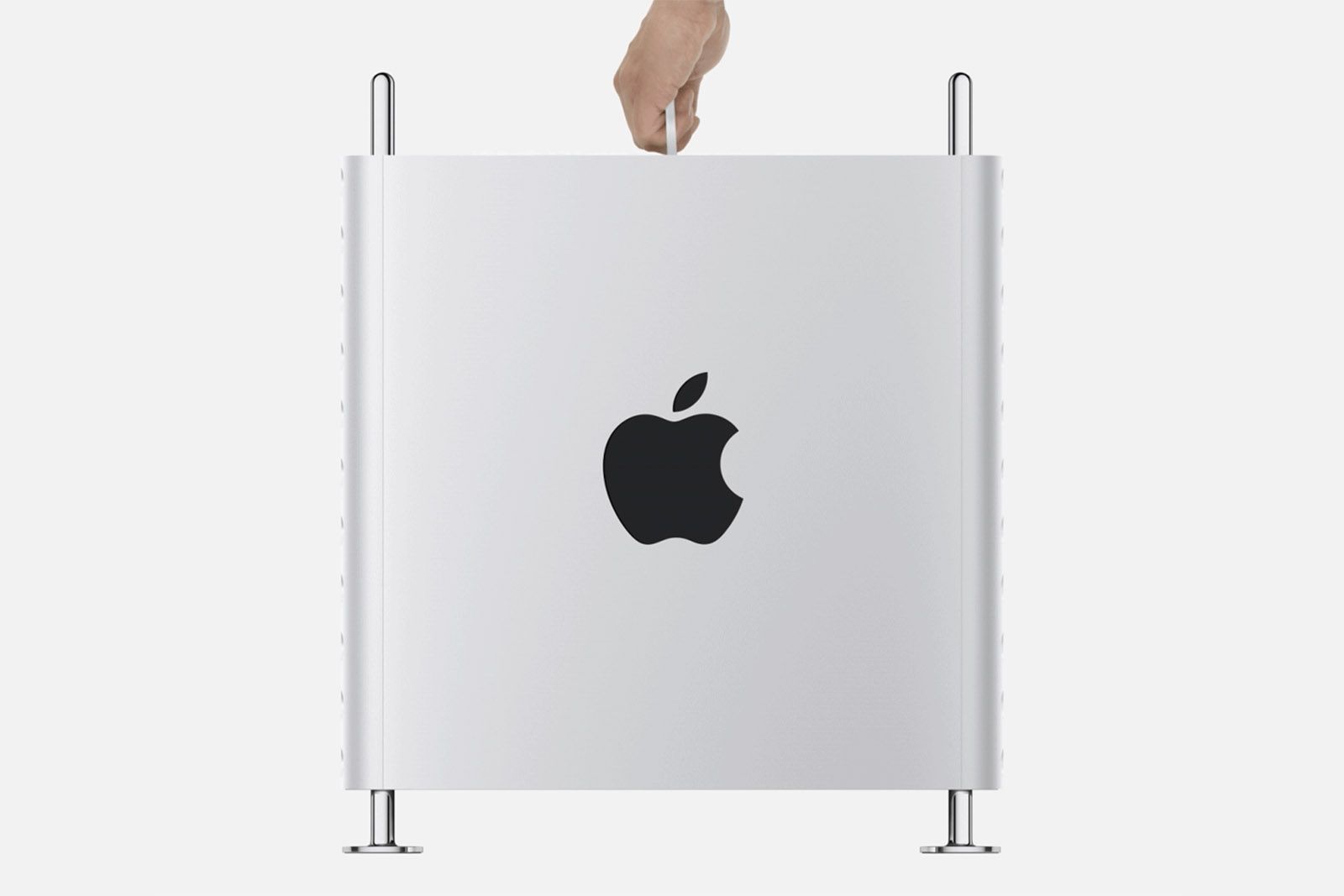 Apple
Expectations for Apple's eventual Mac Pro upgrade were pretty high, but it's been tempered after a new report claimed that the modular and upgradable Mac might not be as modular or upgradable as you might think.
The transition to Apple silicon for the company's highest of high-end Macs has been a long time coming and it's finally expected to happen in 2023. But we'd already heard that the way that Apple's chips work could mean that the RAM won't be user upgradable and now it looks like the same fate will befall the GPU, too.
Bloomberg's Mark Gurman had previously said that upgradable RAM was a no-go because it's so tightly integrated with M-series chips. Now, that same problem looks likely to prevent people from installing their own GPU as well. The ability to install aftermarket GPUs is one of the reasons people with demanding high-end workflows flocked to the Mac Pro – doing away with that capability will be a huge problem indeed.
It's Gurman once again that bears the bad news, noting that Apple silicon Macs don't currently support external GPUs. That alone could suggest that the Mac Pro won't let users put one into its cheesegrater case, no matter how much space there might be in there.
Gurman's point that the Mac Pro GPU will support up to 76 cores might not be enough to stop some potential Mac Pro buyers from being disappointed, unfortunately. Given the price that a Mac Pro would command, some buyers are already suggesting that the graphical prowess won't be up to snuff.
As for what Mac Pro buyers will be able to upgrade, it's beginning to look like slim pickings. Storage will be one option, while it still seems likely that specialist expansion cards will be supported as and when Apple finally gets around to announcing the last Mac to transition to its own chips.
The post The Apple silicon Mac Pro might not be upgradable in one key way first appeared on www.pocket-lint.com
In many places around the world, horse races are an attraction that a lot of people love to watch. With the fast-paced action and thrill that each game provides, it is no longer surprising to know that millions of fans have grown fond of it.
Cybersecurity threats have become vast and more sophisticated. The rate of malware attacks and malicious activity counts within seconds despite the size or sector the organization belongs to — no one is safe enough to expect that foe actors will bypass vital company resources.