From appleinsider.com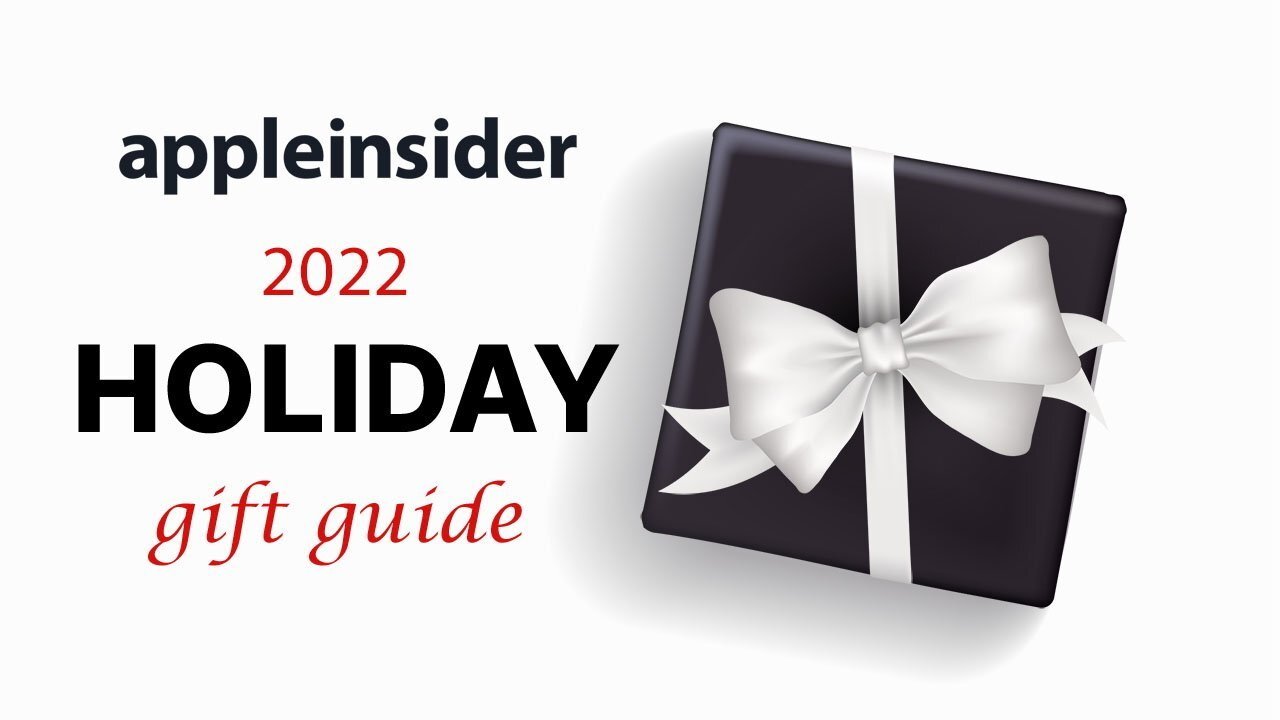 AppleInsider may earn an affiliate commission on purchases made through links on our site.
With the holidays just around the corner, you may wonder what to get for the iPhone user in your life that seemingly has everything. Here are some of the best gifts that you can get for them.
Owners of an iPhone have access to a variety of accessories, such as batteries, wallets, cases, and more. There are so many choices, since the iPhone ecosystem is so large, so this is just a sampling of the best stuff to get.
Moft Snap Stand Power Set
We loved using the power set during our hands-on experience, and we think it makes a great gift for iPhone users.
It's a 3,400mAh MagSafe battery covered in leather, with a USB-C port for passthrough charging. The set also includes a magnetic stand with a slot for a card and a USB-C cable.
Apple Watch Series 8
For a more expensive gift, an Apple Watch Series 8 is outstanding for iPhone users of all ages, especially your older friends and relatives.
Apple Watch Series 8 has health sensors that monitor body temperature, heart rates, and blood oxygen levels. It also has a Fall Detection feature that can automatically contact emergency services.
Gamevice Flex
Perfect for iPhone gamers, the Gamevice Flex offers physical controls that turn the iPhone into a gaming device similar to a Nintendo Switch.
It also works with just about every iPhone case, with the use of adapters that are included in the package. It connects to the iPhone's Lightning port and has plenty of hardware buttons for gaming.
Modern Leather Case
Nomad has leather cases for iPhones and iPads made with Horween leather, a company that produces high-quality leather. Made in the US, it develops a unique patina over time and offers drop protection of up to 10 feet.
It has attachment points for lanyards and is compatible with MagSafe and other wireless charging devices.
The cases are available at various price points, depending on which model of iPhone your gift receiver has. The company is offering a holiday sale through November 29, 2022.
Joby GripTight GorillaPod for MagSafe
Joby's tripod mount is great for iPhone photographers. Instead of fussing with clamps and hinges on other products, this tripod offers a MagSafe mount for fast and easy access.
It offers 360-degree rotation in horizontal and vertical modes, and users can add lights and microphones to the tripod's arms.
It's available on sale for $63.
Otterbox MagSafe Wallet
MagSafe wallets are nothing new nowadays, but Otterbox offers something unique. Besides the typical card slots, there is a side pocket so that iPhone owners can carry cash.
A thumb slot in the front and back means people can quickly slide out their cards without fuss or fumbling.
It's available in several colors for $39.95.
The post The best gifts for iPhone users first appeared on appleinsider.com
In many places around the world, horse races are an attraction that a lot of people love to watch. With the fast-paced action and thrill that each game provides, it is no longer surprising to know that millions of fans have grown fond of it.
Cybersecurity threats have become vast and more sophisticated. The rate of malware attacks and malicious activity counts within seconds despite the size or sector the organization belongs to — no one is safe enough to expect that foe actors will bypass vital company resources.