From www.imore.com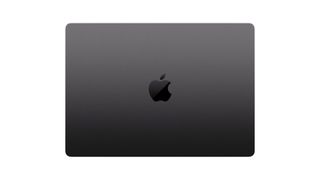 (Image credit: Apple)
The first thing that crossed my mind when Apple revealed the brand-new M3 MacBook Pro in its Space Black finish during the "Scary Fast" Mac event was just how greasy the beautifully blacked-out laptop would get when in use.
In the keynote, Apple claimed that the Space Black finish, only available on the M3 Pro and M3 Max Macbook Pro models, which starts at $1,999, has a "breakthrough chemistry that forms an anodization seal to greatly reduce fingerprints." But we've all seen how darker aluminum colors fair on MacBooks — I'm looking at you Midnight MacBook Air.
Now, we've got our first glimpse of the new finish thanks to a hands-on video from The Verge, which shows the brand new Space Black computer in all its glory, and it looks like you won't need to worry too much about fingerprints.
Grease be gone
The Verge's Dan Seifert said, "I got like 30 seconds to touch the new Space Black model, and yeah, I guess there are fewer fingerprints on it, but we'll really have to see how it holds up in the real world."
He's not the only one who noticed the fingerprint resistance. Six Color's Jason Snell said, I got my greasy monkey paws on a Space Black laptop and can report that Apple's as good as its word in the sense that it seems generally more resistant to fingerprints and other smudges."
Snell added, "But I don't want to exaggerate this feature: you can still see fingerprints. They just aren't as prominent. This is a progressive improvement over something like the Midnight M2 MacBook Air, but it's not a cure-all."
So it looks like those of us with initial reservations surrounding the new Space Black MacBook Pro could be in luck, no longer opting for lighter colors just to avoid gross fingerprints. That said, we'll need to wait until we've got the new MacBook Pros in hand to put the M3 chip through its paces and check out Space Black for ourselves. Stay tuned to iMore for our review.
More from iMore
[ For more curated Apple news, check out the main news page here]
The post The Space Black M3 MacBook Pro seems more resistant to your greasy hands after first hands-on first appeared on www.imore.com