From appleinsider.com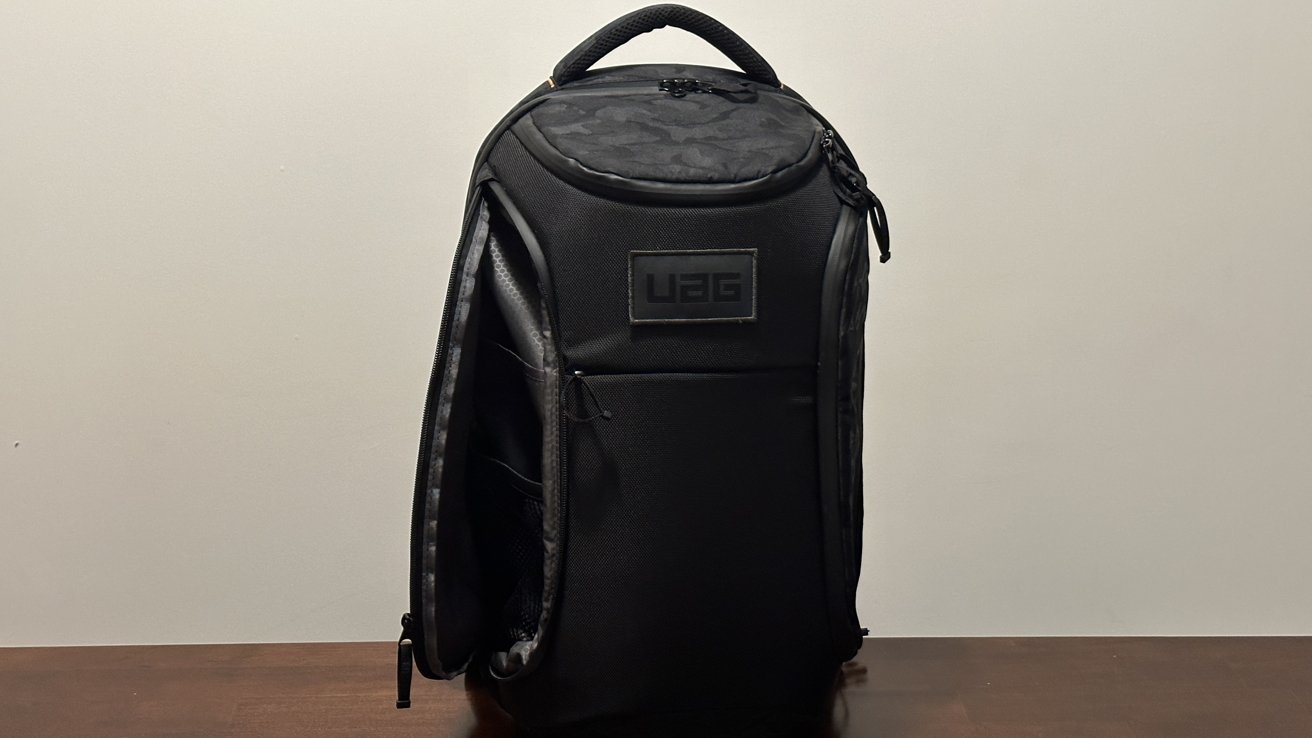 ---
AppleInsider may earn an affiliate commission on purchases made through links on our site.
The UAG Standard Issue backpack offers great protection and storage for your tech and gear, but be wary of the side-pocket zippers that may break easily.
The Standard Issue has a clamshell body that defines its ruggedness. The top zipper reveals a large pocket that runs the length of the bag, where most of the space is contained.
Weighing 2.4 pounds, we received the 24-liter backpack for review. UAG also sells an 18-liter option of the Standard Issue. With such large sizes, the Standard Issue utilizes its space by creating a sizeable primary pocket and supplementing it with smaller, specialized compartments.
We used the 24-liter for daily needs, holding two laptops, a lunchbox, a beverage, and plenty of accessories and peripherals without a problem. The large volume can lead to a heavy load, which is slightly cushioned by the backpack straps, with a buckle for further support across the chest.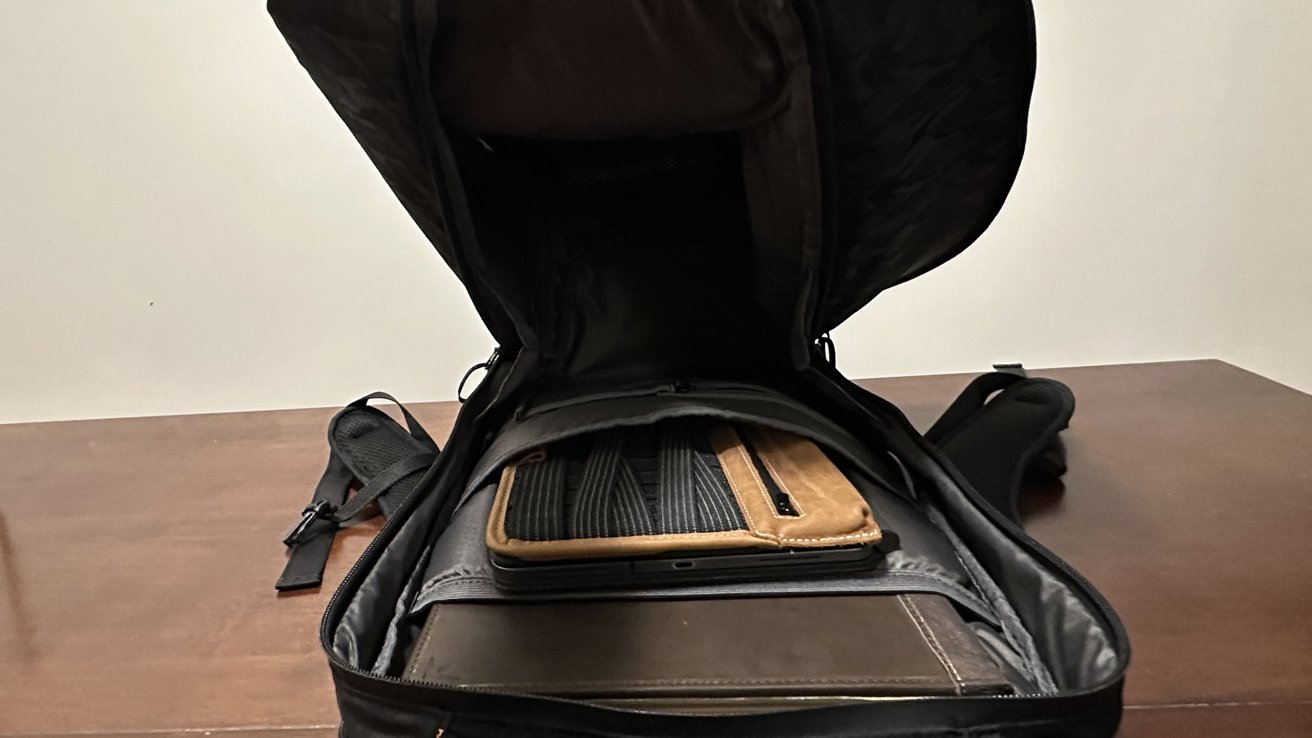 Opening up the main compartment while fully loaded usually causes something to spill out, so we only recommend opening it up halfway to reach in to grab something. But, the amount of room is more than enough when packing larger devices, food, clothes, and other gear.
Regarding laptops, there's a secret 16-inch sleeve on the side that perfectly fits MacBooks, even with a thick case on them. And, if you're afraid of a laptop being near the edge of the bag, the wearer-facing side is plastic, which helps distribute the weight on your back and protect that side.
A separate fleece-lined compartment on the top is useful for storing delicate items such as camera and camera accessories. This is an ideal space for smaller items, as they would otherwise get lost in the other, roomier parts of the backpack.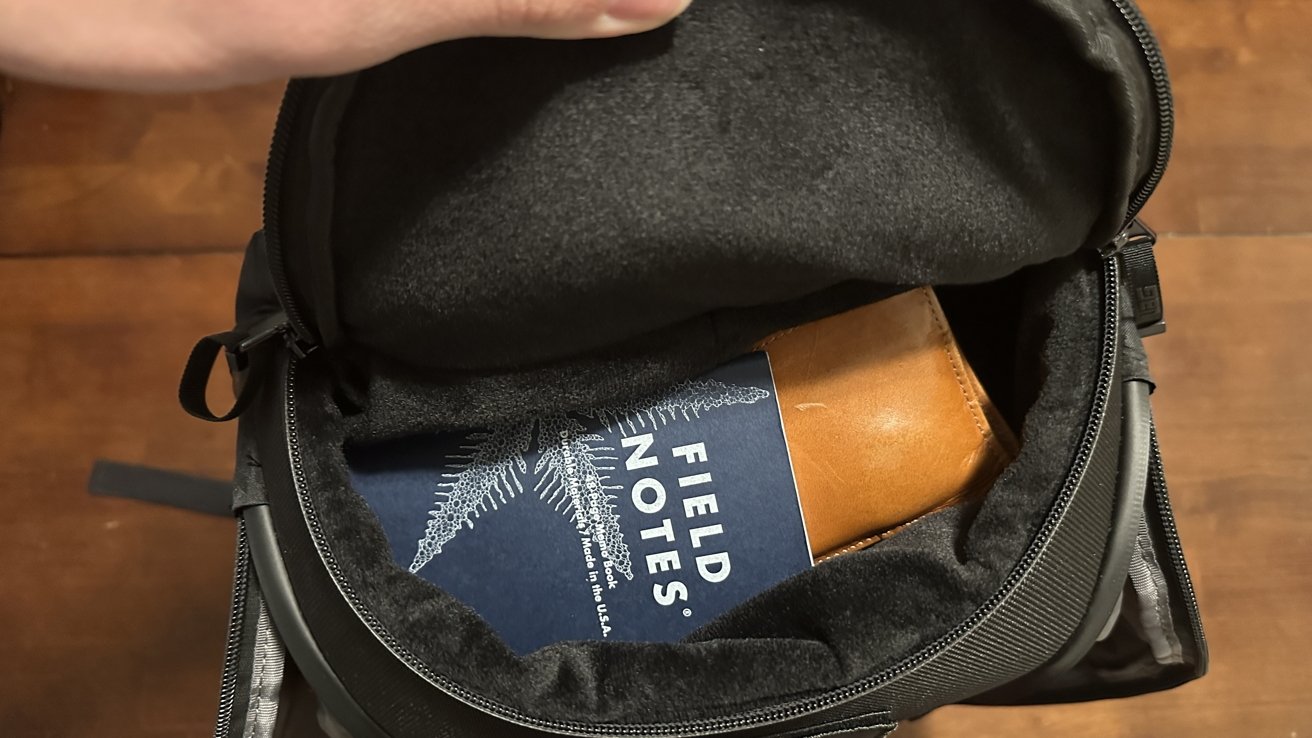 A tiny pocket in the front is a little hard to open due to being in the middle of the bag's shell, but it is a good spot to store your phone or wallet.
Two side pockets can hold a drink or small accessories like a pocket notebook or writing utensils. Unfortunately, using one of these pockets is how we ran into a glaring issue: zipper quality.
When packed with a laptop, lunchbox, and several folders in the main compartment, we packed a small thermos into the side pocket and zipped it up. Unfortunately, when we attempted to zip the side pocket, the zipper broke off, leaving the pocket permanently open. Attempts to fix this failed as well.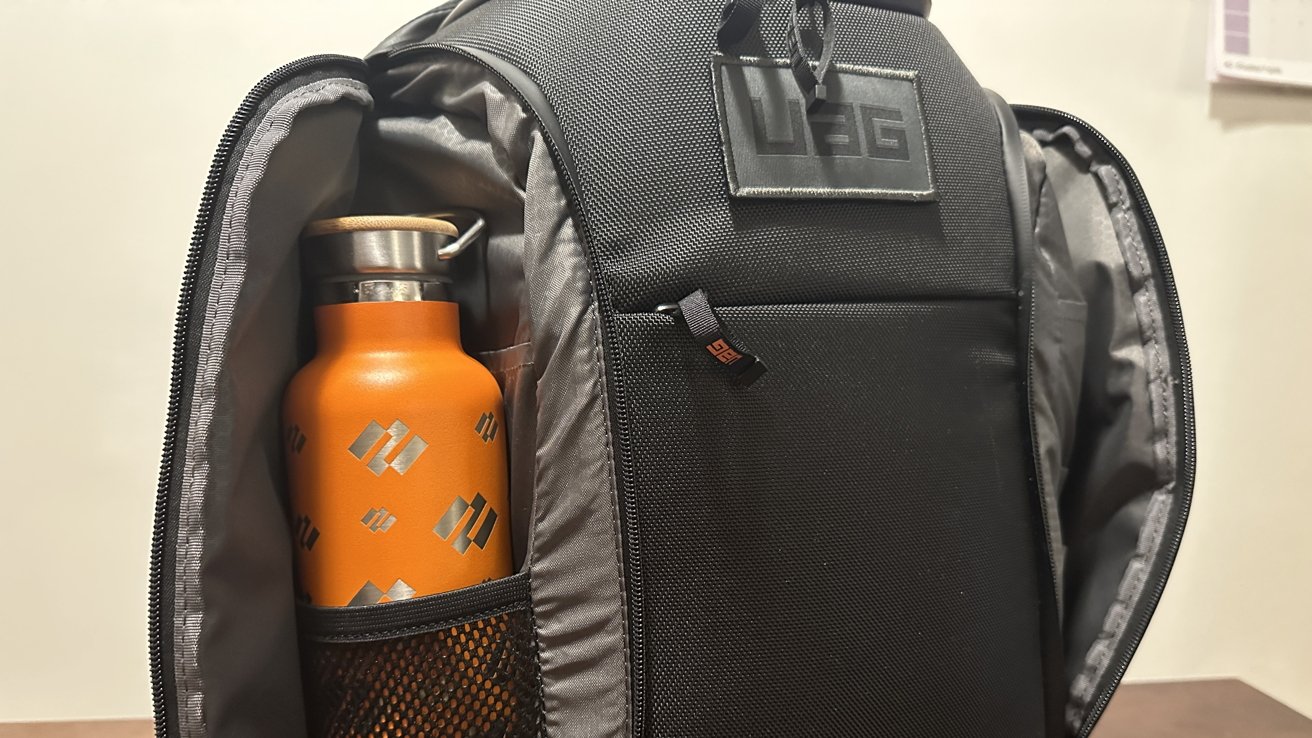 The zippers are waterproof, consistent with the theme of ruggedness, but cheaply made zippers can quickly ruin this feature. Heavier aluminum zippers could've gone a long way toward solidifying the toughness of the bag.
It is entirely possible our sample may have been faulty, as the other zippers never had issues over several weeks and always closed fully.
Otherwise, the backpack is resistant to most casual conditions. The waterproofing is effective in rain, and the shell is highly protective of drops and keeps your tech safe.
The plastic reinforced bottom helps absorb drop impact and keep the bag standing straight on the ground, most of the time. When traveling, a luggage strap keeps the Standard Issue secure while moving through the airport.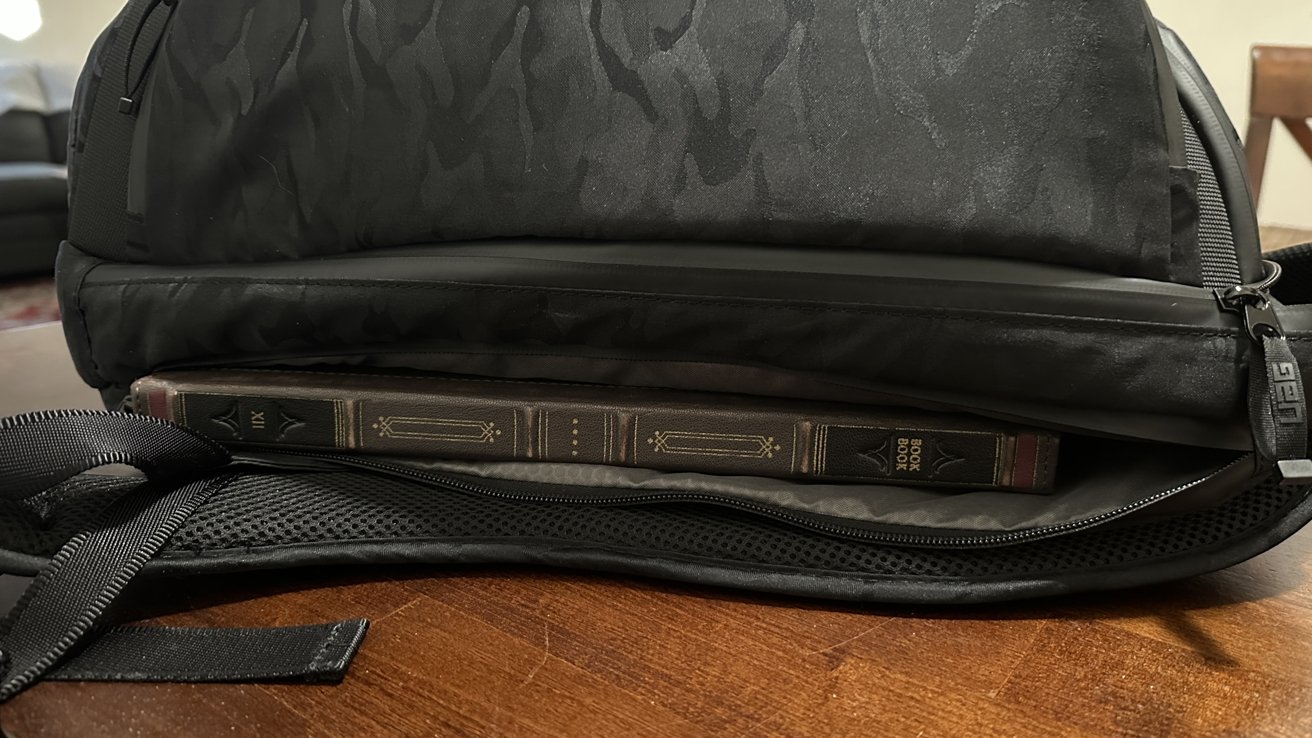 A sturdy and spacious option, with a warning on zipper quality.
The Standard Issue has excellent potential for students carrying supplies and professionals carrying equipment. It also works for outdoor activities like hiking or camping with its durability and secure fit, being large enough to hold most mobile devices, accessories, or food.
But, we'd be weary of the zippers.
UAG Standard Issue 24-Liter Backpack Pros:
Good durability
Fleece-lined pocket for photographers
Effective waterproofing and drop protection
Many specialized compartments
UAG Standard Issue 24-Liter Backpack Cons:
Low zipper quality
Back of back isn't cushioned
Pocket on front is difficult to utilize
Rating: 3 out of 5
The UAG Standard Issue 24-Liter Backpack is available on the Urban Armor Gear website and Amazon for $119.95.
The post UAG Standard Issue Backpack review: Rugged, roomy, bad zippers first appeared on appleinsider.com
In many places around the world, horse races are an attraction that a lot of people love to watch. With the fast-paced action and thrill that each game provides, it is no longer surprising to know that millions of fans have grown fond of it.
Cybersecurity threats have become vast and more sophisticated. The rate of malware attacks and malicious activity counts within seconds despite the size or sector the organization belongs to — no one is safe enough to expect that foe actors will bypass vital company resources.