From pocketnow.com
Apple's new iPhone 15 features the new USB-C connector instead of the good old Lightning port. But is it really a good thing? Here are the benefits.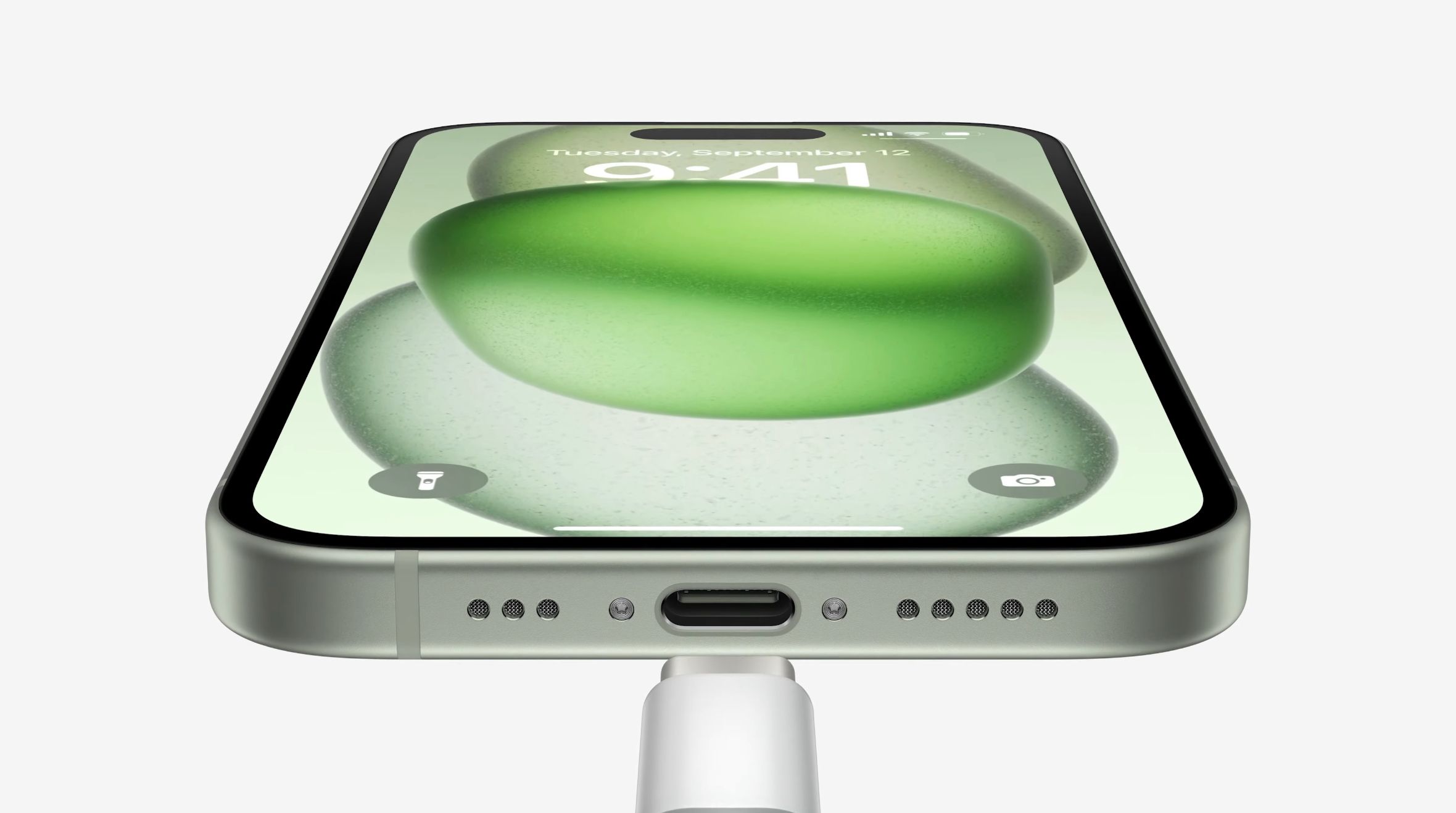 Apple announced the iPhone 15 series at its Wonderlust special event in September 2023. The new iPhone series features the USB-C port for the first time ever, ditching the good old Lightning connector. While some iPhone owners are not happy with the move — and the fact that Android users are trolling Apple for the delay in adopting USB-C — this change brings a host of fresh features and advantages to the iPhone 15 series. In this article, we explore why this shift from the Lightning port to USB-C is significant.
1. Universal charging port, finally!
It's 2023, and USB-C has become the universal charging standard. Every new device, be it a new Android device, a new laptop, or an accessory, you'll likely find USB-C as the charging port. Even within the Apple ecosystem, including Macs, iPads, and now, the AirPods Pro (2nd Gen), USB-C has become the norm. This means you can use the same cable and adapter to charge all your devices.
What's more, is that the USB-C port on the iPhone 15 is "completely standard." There's no need for MFi (Made for iPhone) certification this time around, which means you can also use third-party adapters and charging accessories from other companies to safely charge your iPhone 15. Moreover, the USB-C port on the iPhone 15 fully supports USB Power Delivery, so you can use any compatible third-party USB-C charger to fast charge your device.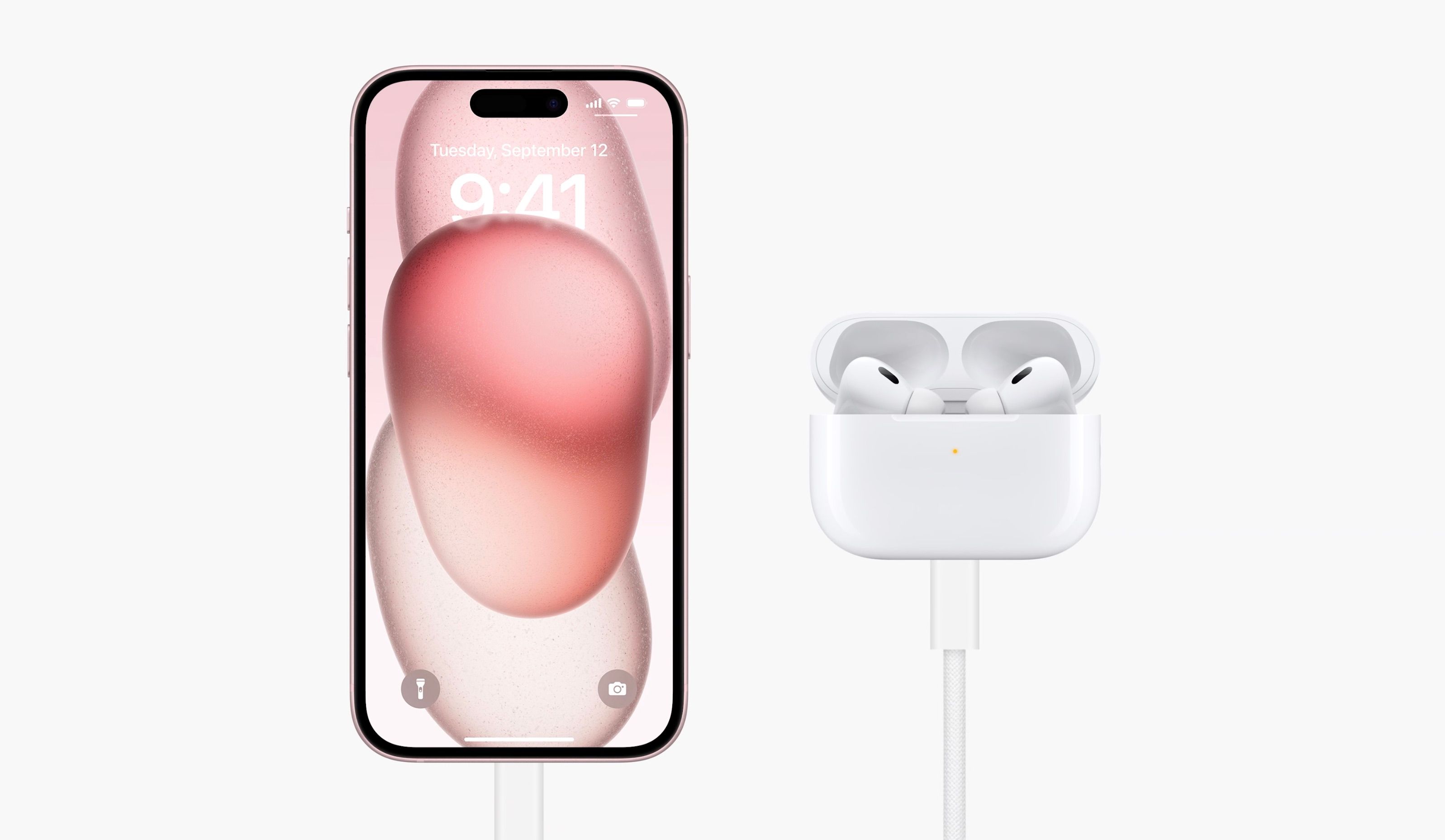 2. Charge accessories using an iPhone
Another fantastic feature of the USB-C port on the iPhone 15 is its ability to charge other devices. Apple says that you can use your iPhone 15 to charge your AirPods, Apple Watch, or any other small device that supports USB Power Delivery at up to 4.5W. This can be a lifesaver in those moments when your accessories are running low on battery and you need a quick top-up.
3. Connect to an external monitor or display
Yep, you read that right! With your iPhone 15, you can connect it to an external monitor or TV and extend your screen. The iPhone 15 can handle up to 4K HDR resolution and a 60Hz refresh rate. This means you can enjoy videos, view photos, and do a whole lot more on a bigger display.
Apple says you'll be able to switch between SDR and HDR resolutions by going to the Display settings. The iPhone 15 supports the DisplayPort protocol out of the box, but you'll need to use a USB 3.1 or higher cable to take advantage of the functionality. Alternatively, you can use a USB-C to HDMI adapter and connect your iPhone to an external screen.
4. Connect with a variety of external devices
It's not just about external displays — Apple has made the USB-C port on the iPhone 15 super versatile. According to Apple's support document, you can directly plug in external storage, microphones, USB to Ethernet adapters, SD cards (with adapters), and a variety of other USB-C accessories with your iPhone 15. In fact, if you have an iPhone 15 Pro or iPhone 15 Pro Max, you can even save ProRes video directly to an external storage device when you've got the right gear connected.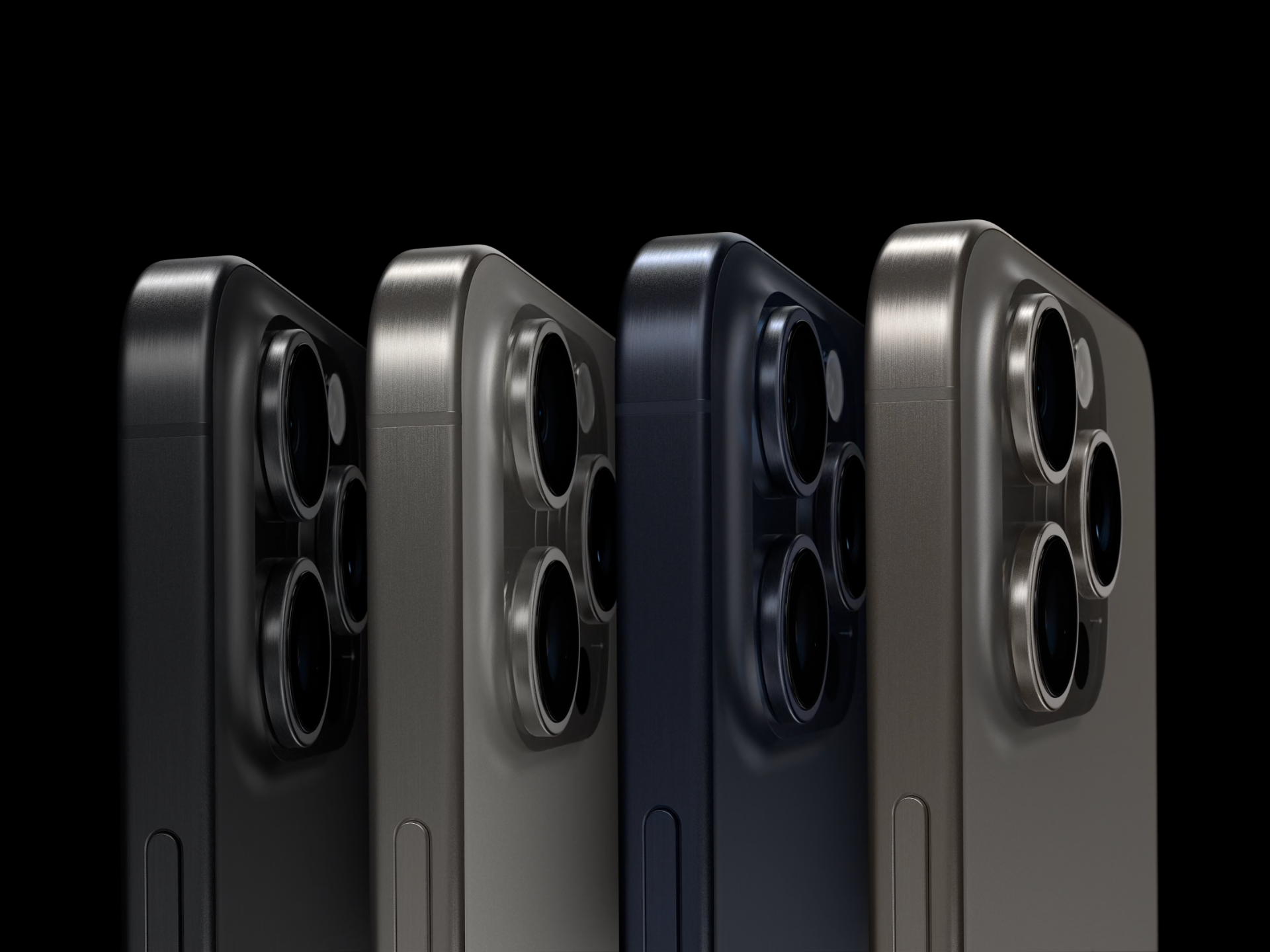 5. Faster data transfer speeds
Last but not least, USB-C brings fast data transfer speed to the iPhone. Until now, iPhones with the Lightning connector were stuck with USB 2.0, which managed just 480 Mbps. But with the iPhone 15 Pro and iPhone 15 Pro Max, things have changed. They support the USB 3.2 Gen 2 standard, bringing 10x faster data transfer speeds than USB 2.0 at 10 Gbps. This means backing up your iPhone to your laptop becomes much quicker, file transfers are speedier, and more efficient all around. It's worth noting, though, that the iPhone 15 and iPhone 15 Plus still stick with USB 2.0.
So, there you have it. These are the benefits that USB-C brings to the iPhone 15. Are you thinking of pre-ordering or buying an iPhone 15? Here are the best places to get your hands on these new Apple smartphones.
[ For more curated Apple news, check out the main news page here]
The post USB-C on iPhone 15: Why you should look forward to it first appeared on pocketnow.com