From www.imore.com
watchOS 10 is the latest software update for the Apple Watch and was released alongside iOS 17 on September 18.
watchOS 10 is a significant update that redesigns your favorite Apple Watch apps like Activity and Heart Rate. Another major new addition is the Smart Stack, which adds widgets to your Apple Watch by simply swiping up on your watch face or scrolling up on the Digital Crown.
watchOS 10 is available on the Apple Watch Series 4 and newer, but you'll need watchOS 10.1 to use the new Double Tap feature on the Apple Watch Series 9 and Apple Watch Ultra 2.
Here's everything you need to know about watchOS 10, a redefining software update for your favorite smartwatch.
watchOS 10: Release date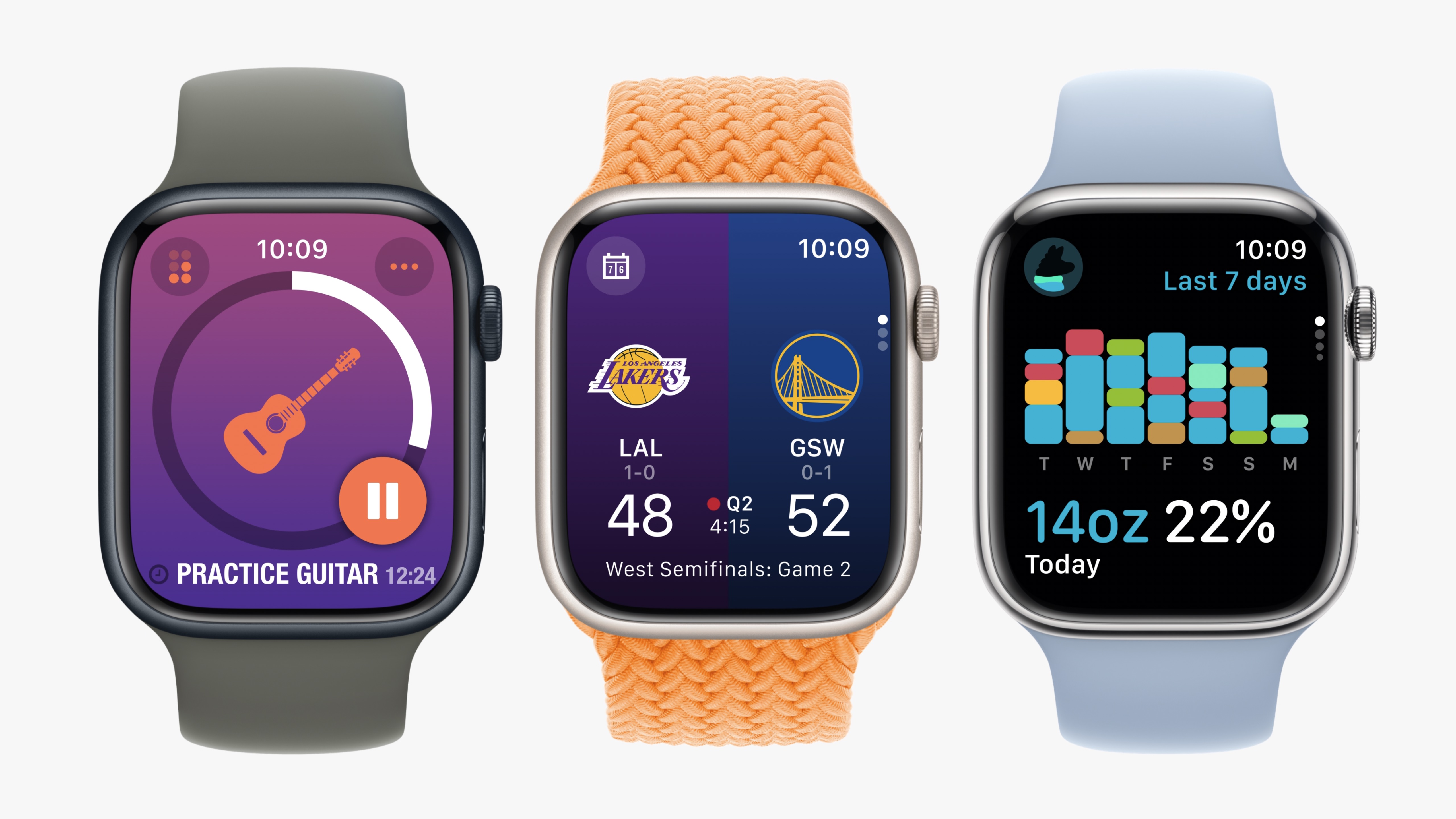 watchOS is available now for anyone with an Apple Watch as a free update. watchOS 10.1 will be released later in October.
Read our how to download watchOS 10 for your Apple Watch guide to try it out for yourself. The only thing you'll need is to be running iOS 17 on your iPhone.
watchOS 10: New features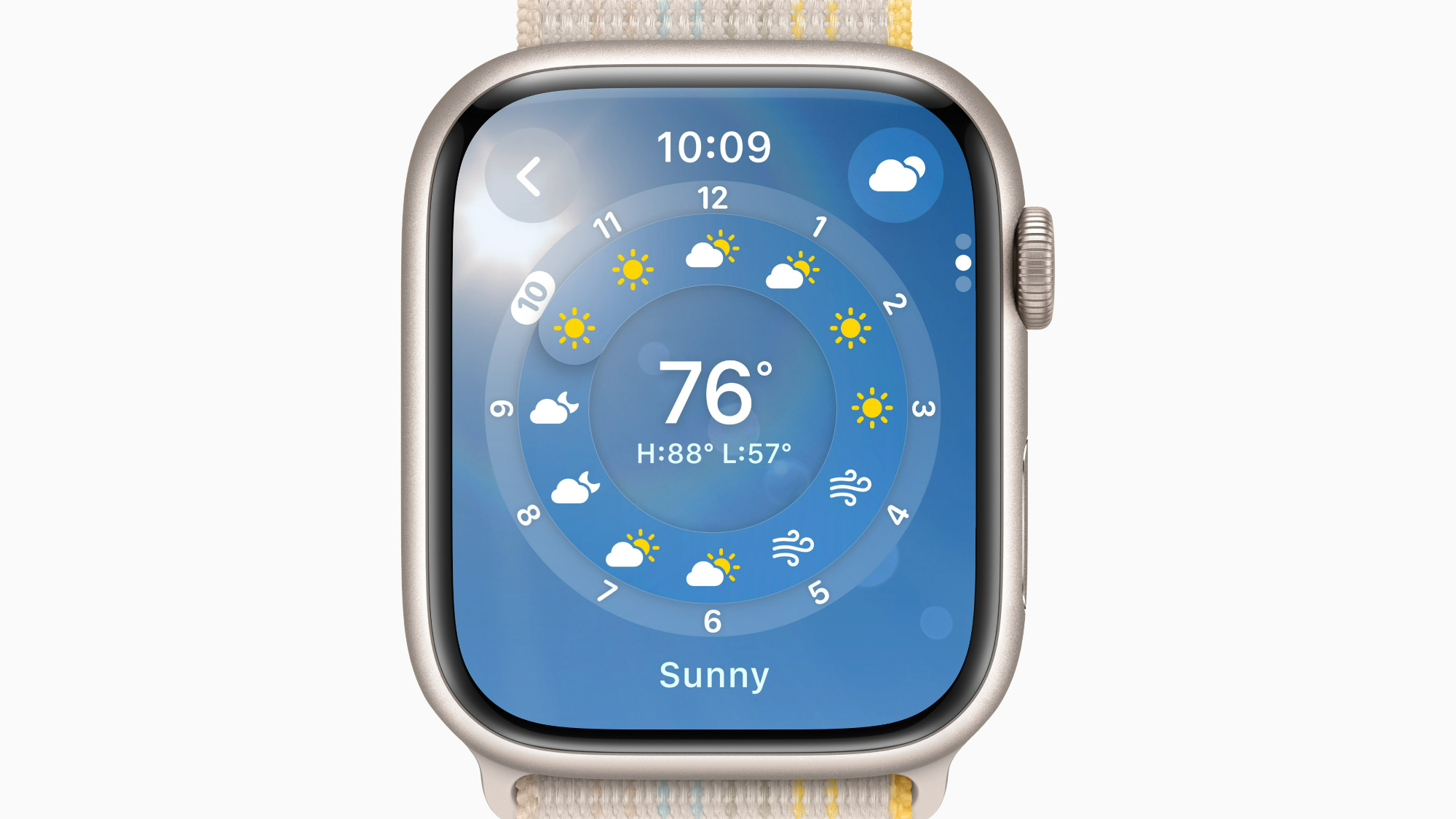 watchOS 10 brings a significant overhaul to many of the Apple Watch's day-to-day apps. This includes Weather, Stocks, Home, Maps, Messages, World Clock, and others. They all now use up more screen real estate so that you can see useful information more clearly.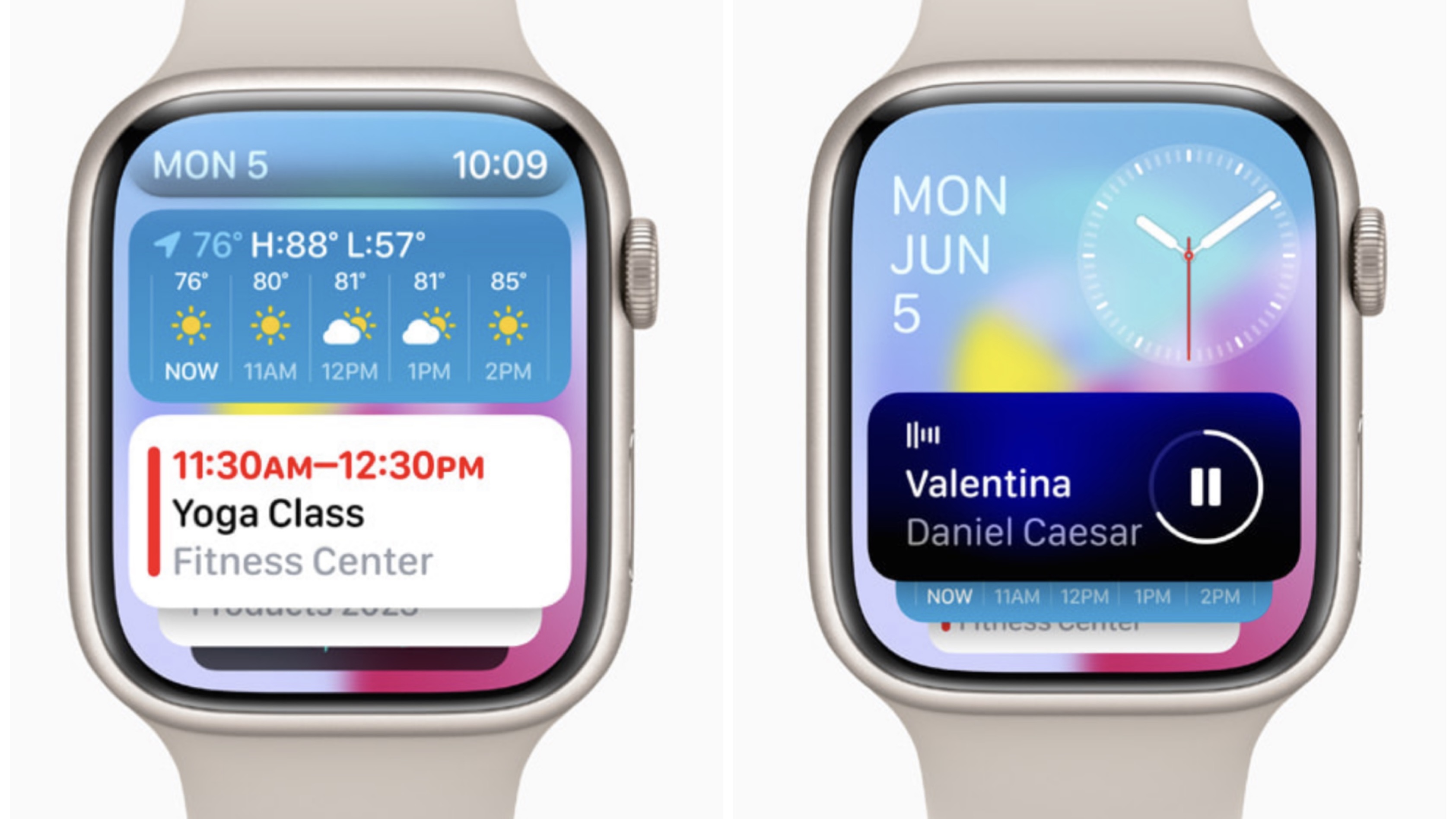 Apple has taken a new approach to the design of watchOS, with a new focus on what it is calling 'Smart Stack'. The feature is accessible with the Digital Crown and provides more glanceable information when you look at your wrist. The 'Smart Stack' is comprised of small, rectangular versions of your apps and widgets, with small versions of apps like News, Weather, and Health. A quick tap takes you to the app itself where there are more new design elements.
The idea is to make these elements give you more information using more of the screen, rather than the smaller complications that Apple Watch has relied on before. Apple says that "a new Smart Stack contains widgets that display timely information that adapts to the user's context and can be revealed with a simple turn of the Digital Crown from any watch face."
The widgets in the Smart Stack provide information that's live and useful, with Apple stating that the new Smart Stack "enables users to enjoy a beautiful watch face, like Portraits, while still offering a way to quickly access information they care about."
Developers will also be able to use the new feature, allowing for third-party apps in the Smart Stack.
As part of the new design, Control Center has moved to the side button, so it's easier to open it when needed. Double-clicking the Digital Crown reopens any apps used recently.
New Watch Faces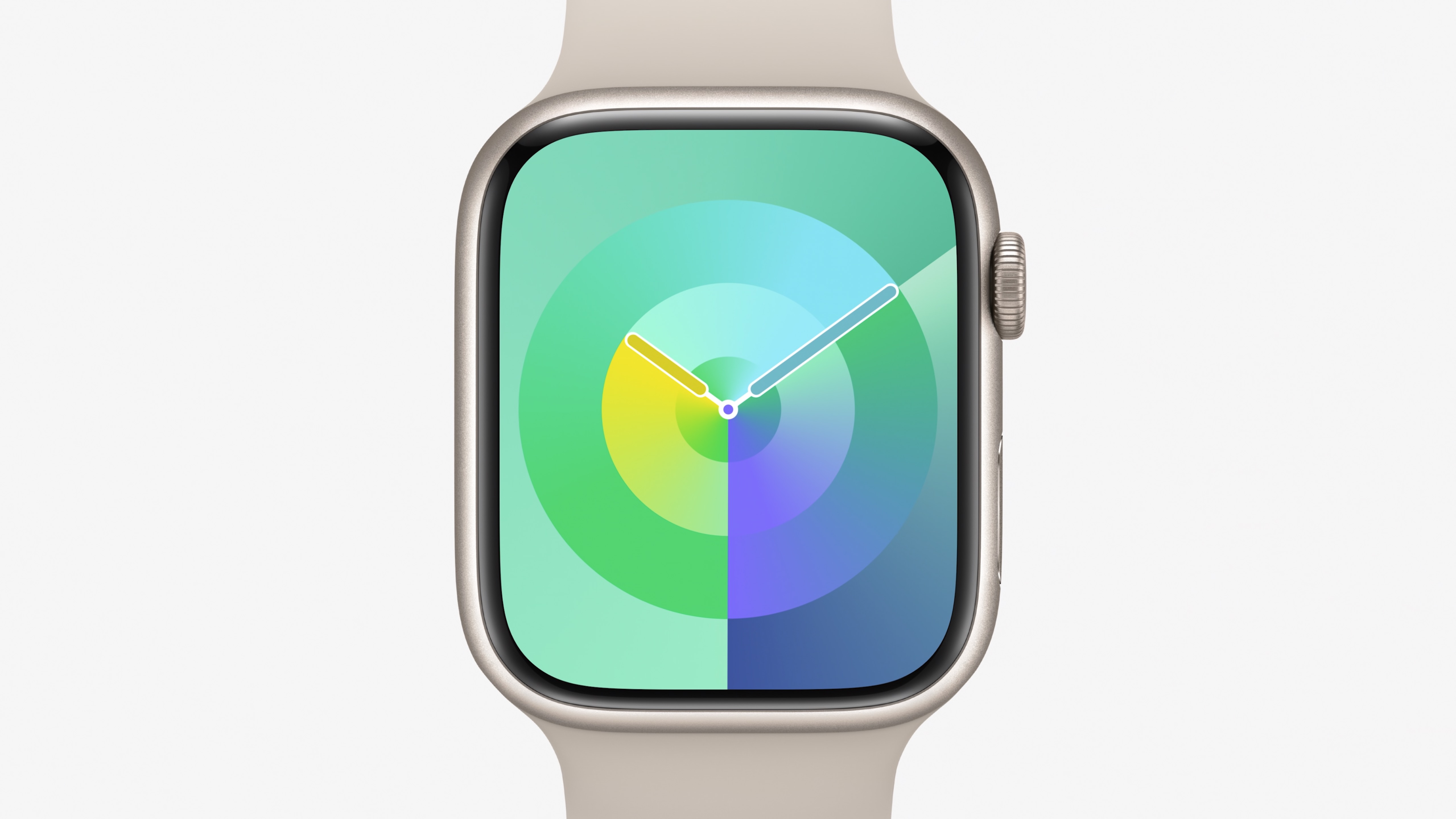 Two new faces are now available for the Apple Watch in watchOS 10. The first is the Palette face, which shifts and changes using three layers as time changes.
The second new face is the iconic dog Snoopy. The Peanuts characters, Snoopy and Woodstock, feature on a new watch face with interactive elements. The characters play with the hands of the watch and also react to weather conditions in your area.
Workouts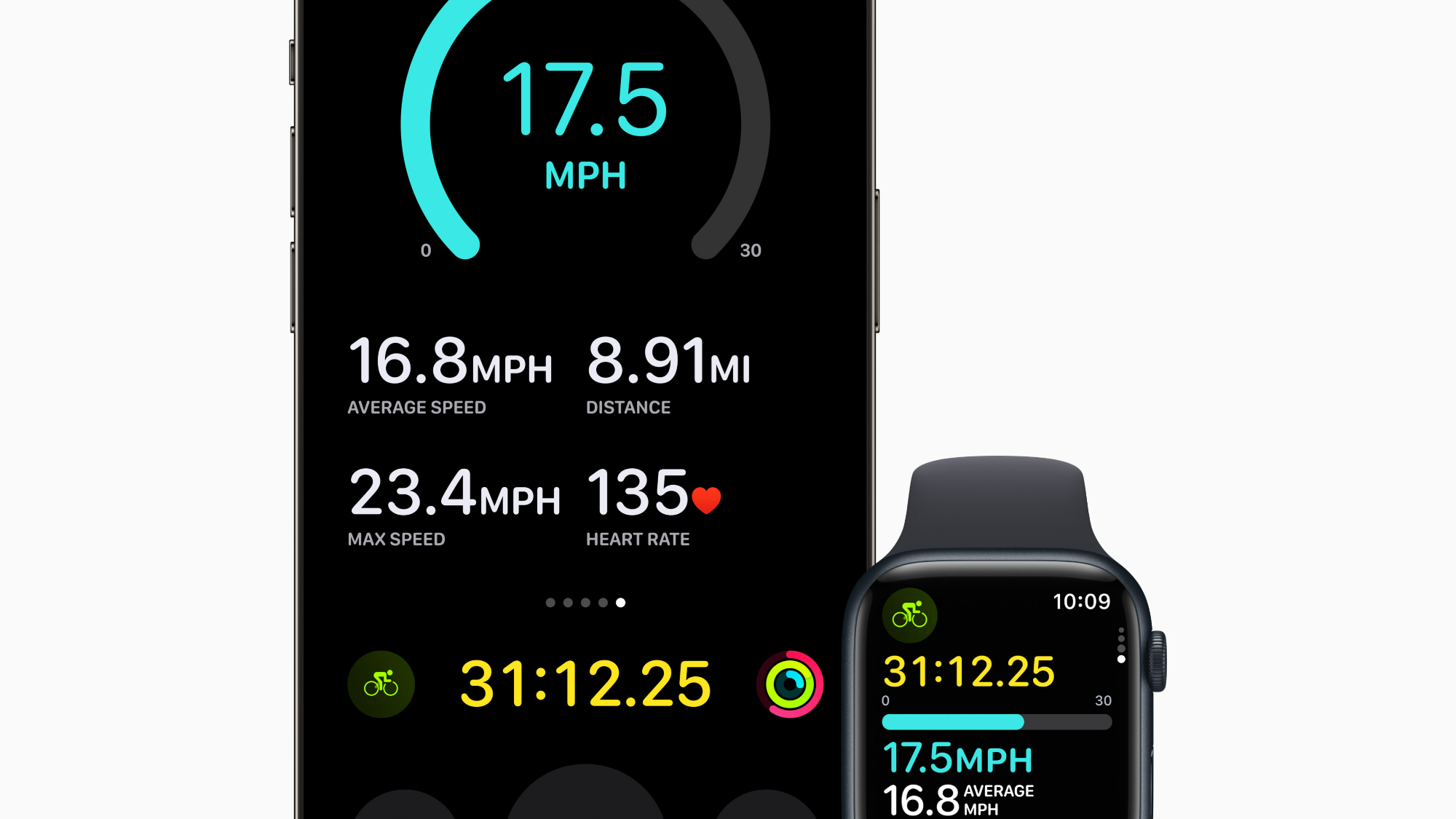 watchOS brings an update to the cycling app with Apple adding power zone tracking and FTP calculations. Short for Functional Threshold Performance, FTP is a vital stat for cyclists and sure to be a welcome addition. The Apple Watch will also new connect automatically to cycling accessories, "such as power meters, speed sensors, and cadence sensors."
Hikers also see a useful update with the ability to save Apple Maps for offline use for when you're off the grid. There's also an 'in case of emergencies' call function called "Last Emergency Call Waypoint" that estimates where on a route your device last had a connection. It can then find the best place to call an emergency contact.
Also new for fitness enthusiasts is Apple Fitness Plus offers the ability to create a custom plan for your workouts.
If you have a goal in mind, you can choose your weekly schedule, including how long you want to workout per day, as well as how many weeks you want to pursue your goal. Add on the activity types you want to enjoy, and Apple Fitness Plus creates a personal plan for you to follow.
Each day, you'll receive suggestions of what to do with your workout time.
Mindfulness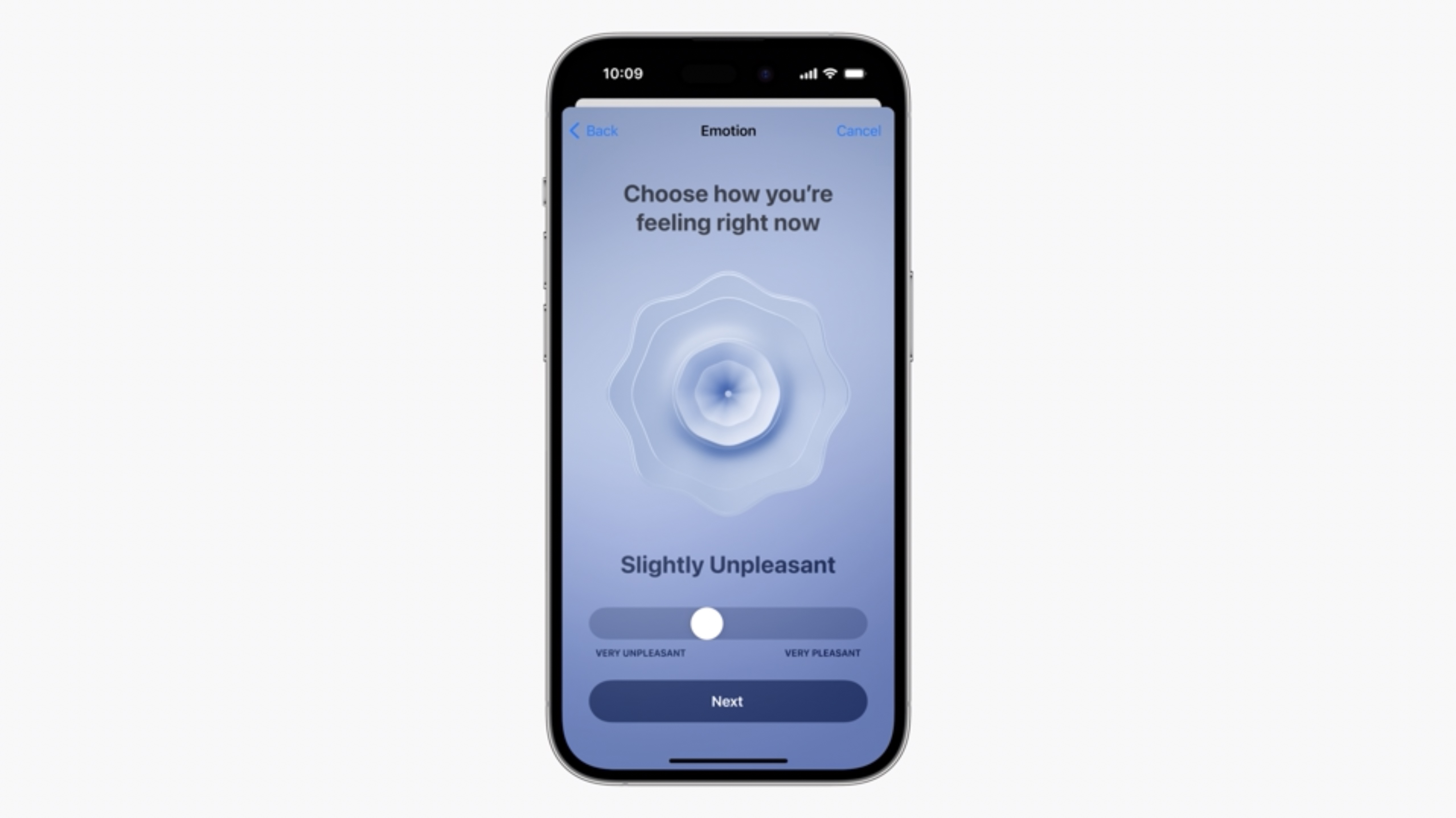 There are Mental Health updates as well to help with your mental well-being. The new Mindfulness app allows you to log your moods, as well as what's making you feel that way. It ties in with the Health app so you can see a complete picture of both your physical and mental well-being.
NameDrop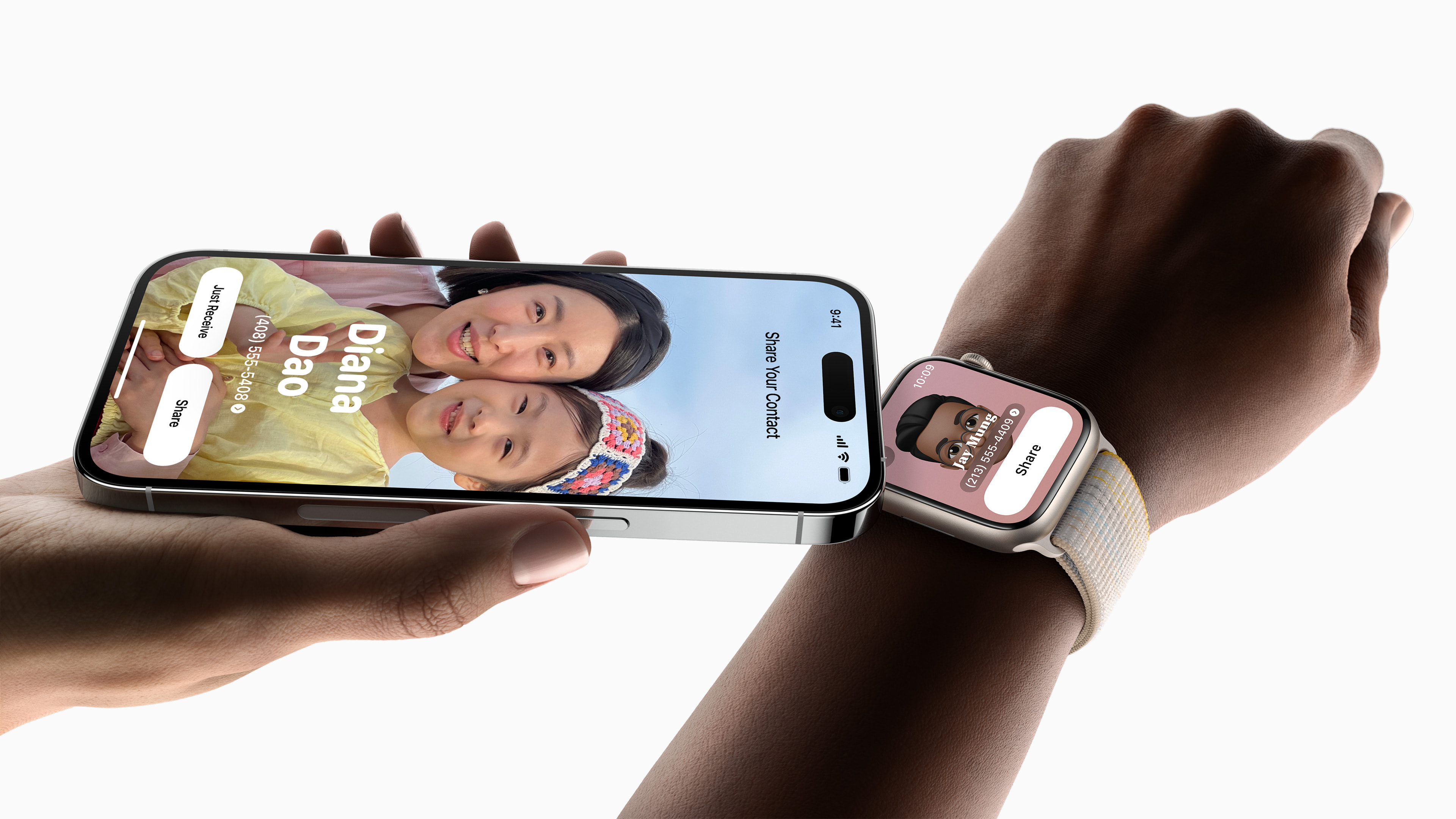 There's also NameDrop, one of the title features of iOS 17. It lets you transfer your contact panel between watches and phones. You'll also be able to take FaceTime calls while viewing on the watch screen.
Offline maps
Offline Maps are coming to iPhone. This allows you to use turn-by-turn navigation on a map you've saved without depending on cellular services or Wi-Fi. When paired with an Apple Watch, you'll be able to see turn-by-turn directions.
watchOS 10: Compatibility
Apple watchOS 10 runs on all the same watches as watchOS 9. That means it runs on the following devices:
Apple Watch SE
Apple Watch SE (2nd Generation)
Apple Watch Series 4
Apple Watch Series 5
Apple Watch Series 6
Apple Watch Series 7
Apple Watch Series 8
Apple Watch Series 9
Apple Watch Ultra
Apple Watch Ultra 2
When is watchOS 10 coming out?
Apple watchOS 10 is available right now as a free update in the fall of 2023.
Will my Apple Watch work with watchOS 10?
watchOS 10 works with all the same watches that watchOS 9 worked with. That's the Apple Watch Series 4 or later paired with iPhone XS or later, running iOS 17.
[ For more curated Apple news, check out the main news page here]
The post watchOS 10: Features, compatibility, availability, and more first appeared on www.imore.com